AC Buying Guide - Central Air Conditioning Buying Guide (2022)
Written by

NewsServices.com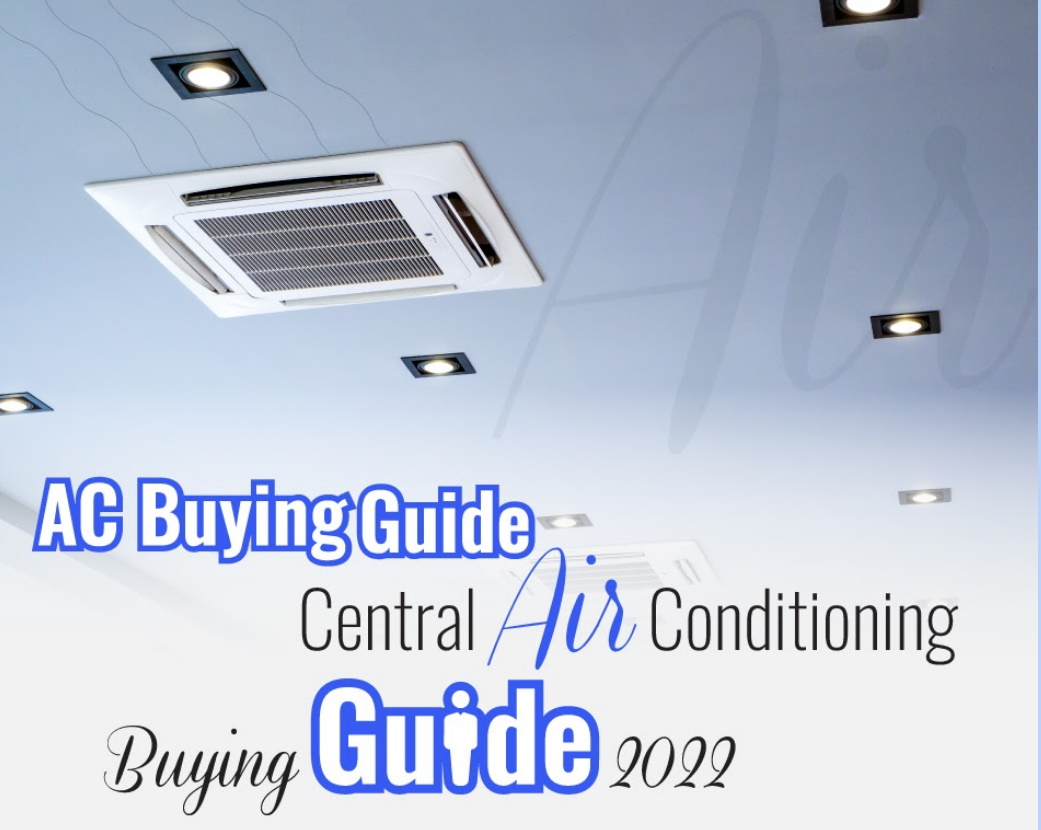 Are you hunting for a fine quality new air conditioner for your luxurious room at an affordable price? If yes, you are at the right place to get to know the best ones. This article will guide you about some widely used types and brands of ACs and the qualities of a good air conditioner. Besides, we will also guide you about the air conditioner installation cost and some other things you might face in the process. So, keep scrolling.
Types of Central Air Conditioners


·
Split Systems
Split systems consist of two units, an indoor and outdoor. The outdoor unit is fitted on the nearest wall outside the indoor unit is installed. Installation of split systems is comparatively easier than the other ACs because they do not require any ductwork. Split system air conditioner installation cost is also pocket-friendly because you get your AC fixed without hassles. Its advantage is that it is noiseless. You can also go for a multi-split system, connect two indoor systems to one outdoor unit, and easily cool the larger room.
·
Heat Pumps
Like the other types of ACs, heat works like the other ones and removes all the heat from your room and pumps it outside. The major advantage of heat pumps is that they cool down the room when it's hot inside and warm up your room when there is excessive cold in winters. They are done by doing the same process in reverse order. It also consumes less energy and is suitable for every climate. These ACs are wallet-friendly and are durable too.
·
Ductless Mini-Splits
If you are looking for an air conditioner without ducting and all you want is a small portion of your home cooled, then ductless mini splits are the solution to it. It consists of an outdoor unit with a compressor and condenser and an indoor unit. Both units are connected through the tubing. They are efficient in energy consumption and a bit expensive too but have some advantages. The first benefit is that it can be installed hassle-free and can control the temperature of each room individually.
·
Packaged Central Air Conditioners
A bigger version of window ACs is known as the package air conditioner. It has higher cooling and heating capacity to control the temperature of the entire house. The conditioned air outside through ducting is hidden in the ceiling of a house or building. They are very reliable and safe interior space. Their installation and maintenance is not too difficult and can be trusted in energy consumption as they provide you less utility bills.
Factors to Consider When Buying a Central Air Conditioner:


·
Proper Sizing
After finalizing your budget, go through the room size requirements for AC because this will help you pick the right cargo. If you buy higher tonnage AC for your room, you will be paying expensive bills. On the same side, if you mistakenly go for lower tonnage, it will not cool your room sufficiently. Hence, it will be a wastage of money in both ways. Tonnage according to room size is as follows:
       

8 x 10 feet room size = 0.8-ton AC

       

10 x 10 feet room size = 1 ton AC

       

12 x 15 feet room size = 1.2-ton AC

       

14 x 15 feet room size = 1.5-ton AC

       

20 x 20 feet room size = 2-ton AC
·
Energy Efficiency
Energy consumption is also a vital factor because it directly results in expensive utility bills. So always purchase an air conditioner with a power-saving mode and can be turned off automatically when the room is fully cooled. Modern ACs have this feature in them. If you go with the cheaper but energy consumers, it will push up your expenses. So, before making your final decision, check this main factor.
·
Noise Level Matters
Some ACs are noisy and can disturb your sleep when installed. So, it's better to select the right one that is silent while working. Before buying any air conditioner for your room, make sure it is not noisy at all. A maximum 44dB noise level can be called silent.
·
Existence or Non-Existence of Ductwork
Existence of ductwork can be hectic for you and also affects the air conditioner installation cost. Whereas, ductless air conditioners can be installed easily and their installation prices are also budget friendly. So, always go with a ductless AC.
·
What Features and Functions Are You Looking For
Before purchasing, make a proper list of functions and features you are looking for. Nowadays, modern air conditioners are smart, connected to smartphones, and do not require a remote. Similarly, besides the common features like noiselessness, less energy consumption, and size, you should look for additional features. Choose the one that has an economical mode that saves power usage. Select the one with the auto-off timer function and humidity overcoming mode too. Branded ACs are also antibacterial nowadays, so add this feature to your list.
·
Budget
The most important thing before purchasing any product is to decide your budget. In terms of buying AC, the more price you spend at the start, the less the running cost. Buying a 5 star AC will be expensive, but it will save your electrical energy. With a good budget, you can directly purchase the best brand ACs having a lifespan of around 9 to 10 years. So, carefully set up your budget for it according to your requirements.
Best Central Air Conditioner Brands For 2022


   

Rheem

   

Carrier

   

York

   

Trane

   

American Standard

Conclusion
Summarizing it up! You should carefully read these main highlighted factors before buying the AC of any size or brand. We hope that you have gotten the complete knowledge about purchasing a good quality AC and which type to choose according to your requirements. If you find this article useful, share it with your friends and family also.