Written by NewsServices.com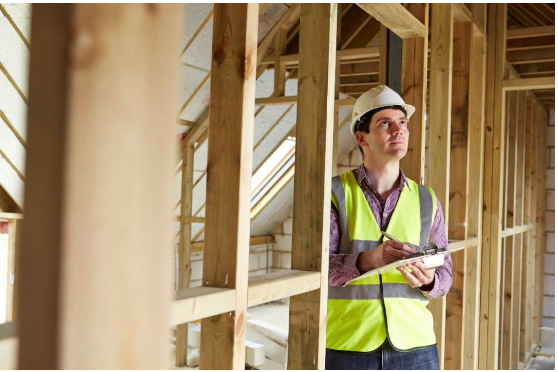 It might be tempting to conduct your own pre-purchase inspection. Sure, professional inspections cost money, and you may think you have the skills to spot any structural faults or potential hazards, but nothing can quite compare with the skills, experience and "special eye" of a qualified building inspector.
So, if you've been considering conducting your own home inspections in Tallebudgera, have a read of this before you go in and potentially miss something that could have been spotted by an expert.
Building inspectors have the experience
A qualified building inspector has typically been working in the field for many years, and have seen and spotted anything and everything that could put a home at risk. Whether it's a problem with the timber or the potential for pests to come strolling in, a qualified building inspector has the skills and qualifications to seek out any potential hazards and alert you to them before you hand over any hard-earned income.
Their level of experience is unmatched and they take their craft very seriously. They see themselves as people that go into bat for the buyer; to ensure there is nothing wrong with the property that perhaps the owner - or agent - is trying their very best to conceal.
On that note, they can easily weed out any potential concealments from cheeky vendors, and will dually make this noted in their final condition report.
They care about you getting a good deal
Building and pest inspectors can put the property and its price into perspective. Perhaps the vendor is asking quite a hefty price tag for a place with foundational faults? These are faults you may have missed if you conducted the inspection yourself.
A building and pest inspector is a true buyer's advocate who wants nothing more than for you to get the best deal on a property whose price reflects its value - they can tell you outright if a property has faults and, consequently, shouldn't be worth the asking price.
They have all bases covered
There are so many elements to a professional building inspection that could potentially be left behind at a DIY inspection. Leaks, springy boards, cracks, insulation defects and more are all part of a routine building inspection, and covering all these bases is invaluable when you consider the cost that might come further down the track if these things are missed in the original inspection.
They can help you find the right home
We get it, and it makes sense: you're excited to buy what you think might be your dream home! It has the right amount of rooms, a lovely garden, space for two cars, a study, the list goes on, but what about those cracks in the ceiling that you might have missed if you conducted your inspection?
A building and pest inspector sees things in black and white: if they find a fault within a potential property that the vendor is hoping to leave you to deal with they will tell you and tell you outright. They are the ultimate person you want on your side if you need help getting that excited voice out of your ear that says "buy this place - it doesn't matter it's full of structural faults" - it will matter in the future, believe us!
This is why you should always skip out on conducting your own building inspections. Qualified building and pest inspectors have your best interests, and your purchase, close at heart, and will help you find the best deal and ditch the dodgy ones.