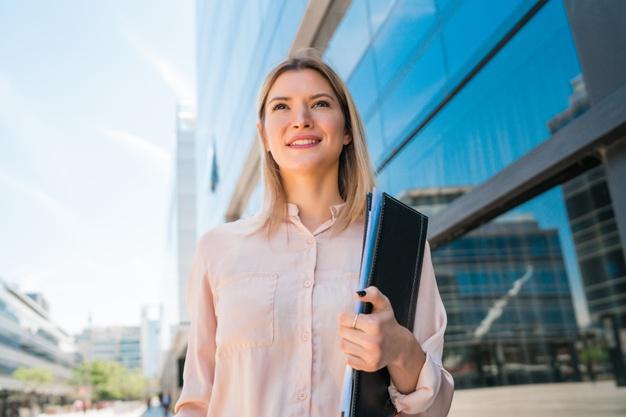 Everyone has a particular goal or dream that he or she spends her life achieving. It's the very thing that keeps you motivated and determined all through your life. Similarly, upon entering your practical life you set a particular goal in your mind and start a process full of hard work to achieve that goal. Its common knowledge that the talent and skills of a person cannot be utilized to their maximum capabilities if not given the right chance and opportunity. One thing that can prove to be a turning point for your career is a good opportunity that can help you achieve the things that you have always dreamt of.
Many factors play an important role in achieving your dream. In the first section of this blog, we will take a look at a few of these factors and then we will share some important tips that can land you some better opportunities
Australia is one of some places in the world that has an abundance of opportunities for skilled people around the world. Its skilled visas subclass 482, subclass 189 visa can help you develop a successful career in Australia. Our registered migration agent in Sydney can help you with it.


Choosing the right career line
The first and foremost thing the can be helpful for your career is choosing the right career options. There are many options to choose from and a student might get confused about where to start and what to choose. For dealing with this confusion one must keep in mind his or her passion and with that, they can also consult career consultants that are available in the various institutions and also online.


Making the right decision
After completing the education in your chosen field the next step is to find suitable opportunities for your career. This can be a job opportunity, a chance of a good investment or an entrepreneurial gig. At this stage, it is very important to decide how you want to begin your career. This might involve a lot of risk at the initial stage but it can be very fruitful for your future. Many people how to want to build their own business or have entrepreneurial vision often starts with a job to gain experience and save for their startups.


Passion
Nothing can be achieved if you a not passionate about the particular thing. It's the passion and determination that keeps you moving forward and ultimately to your destination. Staying motivated and doing your best is the compulsory element to achieve your goal in your career. Positive completion also helps to boost the morale and compels one to do more


Optimism
Good opportunity comes to those who wait for it. One doesn't need to get an opportunity suitable for him or her at the beginning of his or her career. Take the initial stage of your career as prep time for your future, as it gives you an experience and also gives you chances to learn from your mistake. So staying positive is the key
Here were some factors that have a positive effect on one's career. But, obviously getting a good opportunity is just as important. Let's have a look at some useful tips through which one can get the opportunity of a lifetime



Useful tips to find a perfect employment opportunity


Here are a few tips that might land you a very good job opportunity:


Career website
As we all know everything in this modern world is dependent on social networks and websites. There are many career websites through which you can keep updated about the job openings in your occupation-related firms and organizations. Also, these websites can let you drop you CVs there and notify you when some opportunity suitable to your data comes. Through these websites, you can not only find local opportunities but can also come across international ones.


Company website and social media
Most of the companies around us advertise new positions on their websites and social media pages. It's very helpful to keep visiting the company's website and social media you wish to work for.


Internships
Many big companies offer internships to discover new talent. This can be a very good chance to start a career with that company. It can give you a chance to show your capabilities, learn about the work environment of that company and also to build a good PR that can help you in the future when you want to apply for a job there.


Building a PR
Some jobs openings are not advertised on social media or print media they are just announced and the new reach to one person to another. So it's very important to build positive professional relationships in your circle so that people might approach you when they see a suitable opportunity for you.


Australia as an amazing destination for employment opportunities


Every year hundreds of thousands of people move to Australia for better life opportunities. Australia has the largest number of skilled migrants in the whole world. There are many important factors that make it the number one choice for skilled migrants. These factors are an abundance of employment opportunities, quality education, elevated lifestyle, value of skills and talents, encouragement of entrepreneurial ideas, strong and dynamic economy, etc. so if you are thinking of moving somewhere where your skills and talents are appreciated and you can get better opportunities then Australia is just the right place for you
Here were some tips that can help you find a good opportunity for your career. We hope that you find it interesting. If you want to know about opportunities in Australia let our registered migration agent in Parramatta know. Our education advisor in Melbourne can also help you with your student visa Australia