How shopping malls are saving time and money with automatic parking guidance systems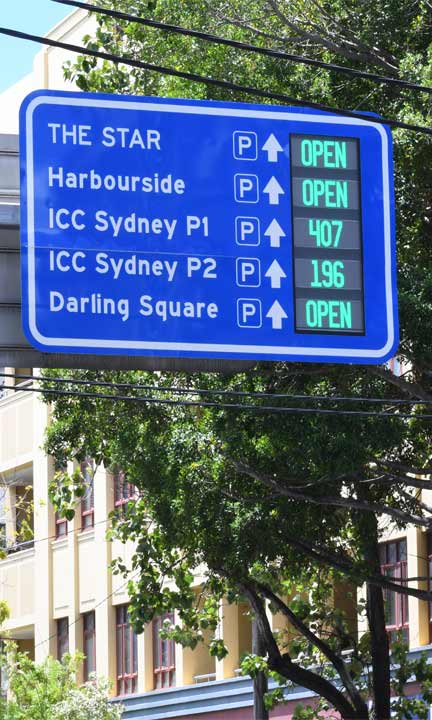 One of the important factors that affect the customer's shopping experience is parking. Parking facility is mostly the first, and the last impression the customer gets since they mostly use their car when they go shopping. Many customers find it hard to find parking spaces, especially weekends and holidays. Also, most of the shopping malls are located in the center of the city, which always has a problem of traffic jam and congestion. It's essential for customers to find an open parking space within a few minutes. Parking experience should always be convenient for customers all the time. After all, visiting shopping malls should be fun. Nowadays, many shopping malls are investing in an excellent automated parking guide systems. It gives them the advantage of retaining their customers and their loyalty. These automated parking guide systems enhances the customer's experience in parking their vehicles when they visit shopping malls. Below are the major advantages of having an automated paring system in shopping malls.


Shopping malls with an automated parking system allows the vehicles to move faster, thus saving time. The system monitors unoccupied parking spaces and helps the customers find it. The customers can park their vehicle without any hassle since they would spend less time finding a convenient parking space. This way, the traffic, and speed are managed in a better way. Shopping malls can better handle the frequency of vehicles in their parking area. Also, an issue like denting each other's cars can be reduced to none.


Through this parking system, shopping malls can save money. Having automated parking guise systems is a technique that is very cost-effective in monitoring and managing parking lots. Since it is automatic, it only requires less manpower. It saves manual labor and energy, so shopping malls can save money by paying less since there is less manpower.


Automated parking systems use advanced technology. The concepts and technologies used in these systems are latest but are flexible enough so vehicles owners and parking authorities can easily manage and operate it. The staff member won't have a hard time supervising the parking system because the structure is organized properly. The good thing about these parking systems is that shopping malls can be customized it based on their requirements and needs of the parking spaces.


Safety and security of both the cars and the customer are always a priority. With automated parking guide, the customers are assured that their vehicles are a park in a safe location, and it is equally secured. The system doesn't allow unauthorized entry or exit. It helps the driver locate an open parking space quickly and minimizes the risk of colliding with other vehicles.


The installation of automated parking guide system in shopping malls are not only great to the management of shopping malls but also to the shopping customers, the environment, and the public. It will enhance the overall experience of the customers, thus resulting to increase of shoppers. Through this, the revenue will increase. Having a parking guidance system means drivers won't have difficulty in finding vacant parking space and won't spend a long time driving just to find where to park especially in large parking areas. Driving too long in finding open parking space means a waste of fuel, and there is emission exhaustion, which has a negative impact on the environment. But having an automated parking guide system can reduce the amount to pollutant up to 80% since the system will guide the driver to a specific open space. As soon as they enter the automated parking garage doors, they system will guide them on where to park the car. The system gives accurate parking direction which optimized turnaround time for parking. The primary purpose of shopping malls having automated parking guide system is to increase productivity and improved customers' overall shopping experience, thus making them happy customers.