5 Tips for New Forex Traders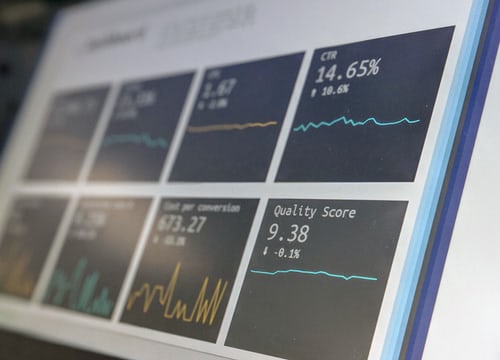 Becoming a forex trader is a great way for you to improve your income. At first, you can start doing this as a part-time thing, a short-term investment for a temporary financial boost. However, if you discover that you have a knack for this and the money starts rolling in, you definitely wouldn't be the first person to become a full-time forex trader. Still, you need to take baby steps when entering the industry, due to the fact that there are so many unfamiliar concepts, strategies and options out there for you to deal with. So, here are five tips that every new forex trader needs to hear.
Start by learning the terminology
You need to get familiar with the field before you can start trading, however, this is quite difficult if you lack the knowledge of the basic terminology. You see, there are a lot of great forex trading journals and learning materials out there that you could explore, but before you can start studying, you first need to learn how to read. In other words, start by learning the basic terminology and then compose your own list of learning resources that can provide you with valid and reliable information in the field.
Pick one currency pair
There are so many currency pairs out there and, for the time being, you would have to narrow down your field of interest. As a beginner, it's best if you were to pick one currency pair and focus on getting to know it as best as you can. In order to make this even simpler, pick a pair with your own currency and another major currency that it correlates with. For instance, if you're Australian, you should pick between USD/AUD, AUD/GBP, AUD/JPY or AUD/CHF.
Equip yourself with proper tools
The next thing you need to do is provide yourself with all the necessary tools to succeed in this field. We've already mentioned learning materials, however, the most important choice that you have to make here is the one of the platform to trade through. Picking a tool like Ever Forex is a particularly good idea, due to the fact that it is supported by all major OSs. What this means is that you get to use the tool on your smartphone, laptop and desktop computer alike. In the field such as this, where quick response is everything, having the proper tools is a key to success.
Consider all your options
Just because you have limited funds, this doesn't mean that you're restricted to trading with just them. Instead, you could use the concept of forex leverage and use funds that are 20, 50 or 100 times larger (1:20, 1:50 or 1:100) than what you have. Your initial fund is the so-called forex margin and if it gets depleted, you'll get a margin call, which will prevent you from trading any further. Just keep in mind that both risks and benefits are much greater this way. You earn money more quickly but you also stand to lose it more quickly, as well.
Set stop orders
Finally, in order to protect your assets, you need to learn how to set stop orders. By setting your stop-loss at about 1 or 2 percent and setting your stop-gain at 6 or 7 percent, you'll be profitable with as little as 30 percent of successful trades. This way, you'll turn your business into something a lot more organized and avoid taking unnecessary risks.
The very last thing you need to understand about the field of forex is the fact that the experience can't be bought or borrowed – it will come to you in time. Sure, present-day platforms have a lot more beginner-friendly learning curve and a fact that you don't have to go through a traditional broker is also a huge plus. Not to mention the advantages that come from the availability of so much information and learning materials. Still, this doesn't mean that succeeding in the world of forex is easy or that your success is guaranteed.