Trending wear for parties in 2020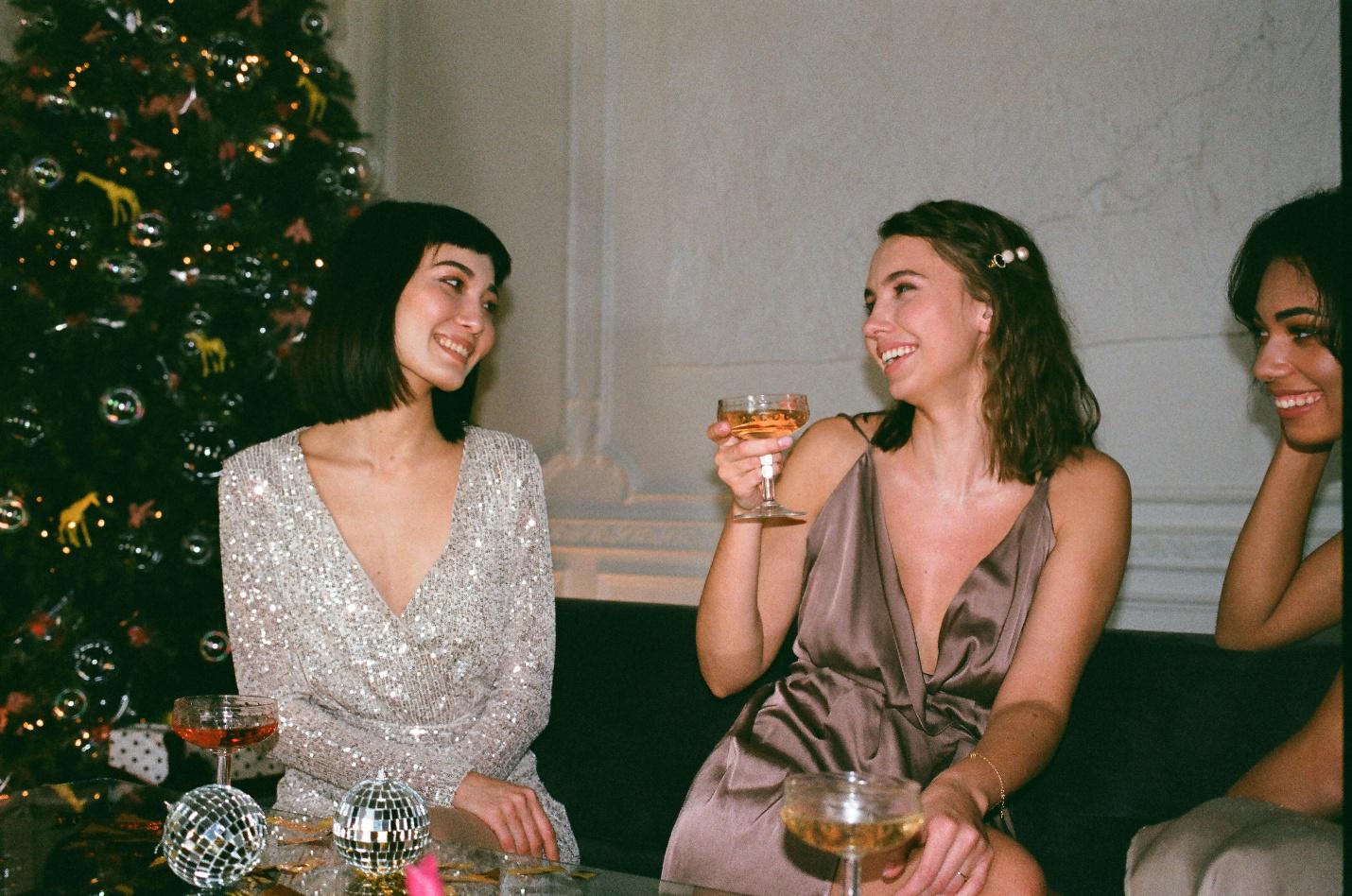 2020 is here, and people are already looking forward to parties that this year has to offer. Ranging from beach parties in the summer to Christmas parties in the winter, people are looking forward to the amazing fun times that they are going to have this year. Going to a party is not only about just showing up, but it is also about wearing the best set of clothes you can to catch other people's eyes. Whether you decide to wear a floral print dress or a sexy red print dress, it all about looking good and showing people what good taste you have in clothing. The way you dress shows off how dedicated you are to yourself and gives off a positive impression. You must have thought sometimes when you were invited to a party that what exactly you should wear and what combination of clothing would suit you best to a certain themed party. Do not worry as we are going to answer that question today. We are going to share with you some trending party wear tips that you can use to wear to certain different types of parties throughout the year 2020. Some of these tips are listed below and have been categorized according to the type you party you will be attending.
House Party Clothes
A house party usually occurs inside a house and is usually kept indoors. It also implies that there is going to be indoor activities like beer pong, card games, board games, and other activities. You can wear just about anything as house parties are usually casual. If there is not a certain theme that is associated with the party, you can probably wear anything you want. You can wear jeans and a simple t-shirt or even shorts. For women, it is ideal that you apply less makeup as it is an indoor setup, and it might get hot when people crowd in. The bottom line is unless there is not a certain theme that has been recommended, you can pretty much wear anything you like.
Birthday Party Clothes
You might have a lot of friends whose birthdays you will attend in the year 2020. They are the easiest type of party to dress for. Just make sure you do not dress up too fancy that you end up upstaging the birthday boy or girl. Clothes like ripped jeans, a crop top and skirt, one-piece bodysuits or skinny jeans with a t-shirt and leather jacket are top choices in the year 2020 to wear at a birthday party.
Cocktail Party Clothes
Usually, cocktail parties follow a casual dress code, and you have to dress formally if you want to follow the dress code to the T. it should be formal and celebratory at the same time. You do not want to show up in a shirt dress if you do not want your boss to see it. You tread a thin line when you decide to dress up like this, so it is a good idea to avoid small dresses completely. You should go for something long and defining if you are a woman. A-line dresses are in trend these days. Bodysuits, trousers and palazzo pants are in trend in 2020 if you can pull off the look. If you are a man, your best bet would be to go with a three-piece suit if you want to keep things formal. For something sleek and good looking, go for a slim-fitting suit if you can find the right size for you.
A Pool Party
For women, pool parties are a great setting to bring out the bikinis and show their toned up bodies. But that all depends on what theme the pool party is following. If the pool is off-limits and the party is just located at a poolside. Women can wear a bohemian style maxi, a floral one-piece or a shoulder cut top along with short shorts. Men can usually wear denim or cotton shorts with a Hawaiian shirt. If the pool is accessible and you do not mind getting wet, women can break out their bikinis, preferable a one-piece or a swimsuit. Women should avoid swimwear such as g strings or thongs as they show off a lot of skin and can send a bad message to other people. For men, it is relatively easy as they can go topless, if they can pull it off, with a pair of shorts, either denim or cotton, along with a tank top.
A Dinner Party
Dinner Parties are not like cocktail or pool parties, but you still need to dress up in something that looks elegant and casual at the same time. Powder colors and sequins are a great choice for any type of dinner party that you will attend in the year 2020. Usually, a dinner party is kept indoors, and it is a good idea to wear light-colored clothes. Wear subtle material clothes like cotton to keep things light and avoid sweating.
A Winter Party
Winter comes around only for three months from November to mid-February, so it is a good way to break out the winter clothes that you would not normally wear in other months on the year. It is all about layering yourself and protecting yourself from the cold while wearing something that looks good at the same time. You could go for dresses made of wool along with thick stockings. Also, put in a waist belt on your jeans with thigh-high boots and cover yourself with a trench coat. You can also tie a scarf on your neck as it would add a certain dynamic to your dressing. Winter is a fun time of the year to dress up, and there are many ways in which you can dress yourself to look sleek and stay warm at the same time.
A Christmas Party
A Christmas party is all about showing the red color. When Christmas is around the corner, you are flooded with invitations to come to different people's Christmas parties. It is the time of the year when people can unwind and forget all about the stress of the previous days. The obvious choice would be to wear a red dress that ook sleek, but cover you up pretty well as it is cold. You can also go for a black or blue lace dress or anything that has the same shade. You can also accessorize yourself by adding jewelry to the mix.
The Final Words
Dressing up properly for a certain party is important, and everyone should know how to dress up properly for a certain occasion or event. Dressing up appropriately and properly sends off a positive message and shows how dedicated you are to yourself. Today we have shared with you some trendy ways to dress up in the year 2020 for any type of party you wish to attend this year. So dress accordingly, and most of all, have fun doing it.