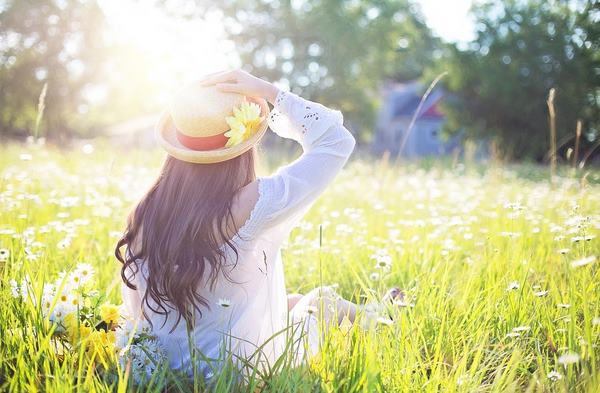 The winter months can wreak havoc on your health and wellbeing. Your skin can dry out, your hair darkens and can go oily, and even your body changes as you over-indulge in carb-loaded bread and stews. Fortunately, the announcement of summer means you can put plans in place to transform your look. Become the sun-kissed version of you that's been hiding under a blanket of cold, wintry weather.
Cosmetic Dental Treatments
As the temperatures rise, you may find yourself out and about with friends more often. Before long, you'll be in front of a camera, trying to hide your imperfect teeth from view. Don't let that crooked, gapped, smile be a problem any longer. Invest in dental veneers to hide imperfections, or even teeth whitening to take care of stains. You'll then be able to look back on old photos with a set of pearly whites staring back at you.
Spray Tans
After a long few months of hiding limbs under long sleeves and trousers, it's not uncommon to recoil in horror as you put them out in the sunshine. That translucent shade of white is not going to be the most appealing thing to you. Revitalize your summer look with a spray tan. It's a far safer option than a sun bed, with many other benefits as well. You'll have no qualms about meandering down to the beach in your shorts when you look like you never left it in the first place.  
A New Wardrobe
Winter is a time when you show as little skin as possible. Your wardrobe is full of coats, hats, and scarves because the weather offers no respite for shorts and t-shirts. It's time for a new wardrobe to revitalize your summer look. The first glimpse of summer is the perfect opportunity to hit the stores for a fresh look. Go a step further and donate some of your winter wardobe for those in need
Have a clean-out, donate your clothing to charity, and get that new summer wardrobe in the process. The best part is, many stores hold sales at the end of each season. You not only get a new look but a bargain, as well!
A Healthy Diet
Your summer body is now hiding somewhere underneath the layer of hearty stews and pumpkin pie. It may not take long to find it, but you can speed up the process by changing your winter diet of carbs to one of seasonal summer produce. Make sure you fill your shopping cart with corn, radishes, cucumber, beets, bell pepper, tomatoes, melons, and more. Summer fruit and vegetables are now here and the salad season is about to begin!
A New Hair Style
The average summer temperature throughout the United States is 71.9 degrees-fahrenheit, and even hotter in Texas and surrounding states. When you've got a full head of thick hair, that can be 71.9 degrees of discomfort.
Book an appointment with your local salon for a haircut before the hot weather sets in. The stylist can thin out your hair and prepare it for the warmer weather ahead. Summer is also your opportunity to try something new. Jump out of your comfort zone with a new hairstyle that represents the vibrant, summery you.
You may have hidden under multiple layers to keep warm in winter, but you can now begin to peel them off, one by one. Transform your mind, body, and soul with a perfect smile, sun-kissed skin, a healthy body, and a new wardrobe and haircut. Use this seasonal change as an excuse to transform yourself for improved self-esteem and confidence. Once summer arrives fully, you'll be ready and raring to go.