Written by Modern Australian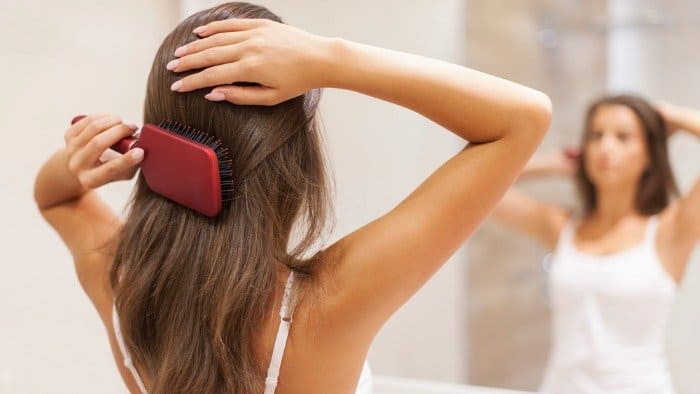 Most of us are prone to shedding a large amount of hair every day which we term hair loss. Sometimes, we find it on our comb, pillow, and towels, apparently experiencing significant hair loss. However, the good news is, there are multiple things available that can positively lessen the amount of hair loss and strengthen our hair.
Cause of Hair Loss
Both men and women have a variety of reasons for hair loss such as excessive intake of junk food, skin allergies, genetics, personal habits, and environment. There are multiple reasons contributing to hair loss including vitamin imbalance, weight loss, genetics, underlying illnesses, protein deficiency, and also prescription medication. These aforementioned causes are considered to be the prevailing causes of hair loss.
Home Remedies for Hair Loss Treatment
Even after massive hair loss, no matter how far your hair loss has reached, you still try to prevent it. Following are some fruitful home remedies for hair loss treatment. These remedies can help you gain results like you get with hair restoration Perth and reduce frequent hair fall.
Oil Massages: Natural oil massage can deeply nourish your hair follicles, and scalp, and help in hair growth. Oil massage as a method is used all over the world, as it is handy, efficient, and cost-effective. There are numerous oils that one may use according to their hair.
1.1 Coconut oil: this is the most commonly used oil, as it penetrates deeply into the hair strands, nourishes hair follicles, and improves skin quality as well.
1.2 Olive oil: this oil is a bit expensive, but it is highly beneficial for skin and hair both. It is rich in antioxidants and nutrients that can autonomously nourish the hair quality, and shine of your hair.
1.3 Almond oil: This is a fragrant oil rich in vitamins E and D. Almond oil also contains a good amount of magnesium, iron, and calcium. This oil is a satisfactory substitute for expensive herbal treatments, as it contains natural fats that help protect the hair shine.
Essential Oil: there is a difference between the above-mentioned oil and essential oil, essential oil is a sort of pure extract of any particular element. These are highly fragrant and thus expensive.
2.1 Lavender Oil: due to its antifungal, antioxidant, and antiseptic properties, this is the most used oil for hair loss treatment. It does magic for dry, flaky skin, and dandruff. It deeply conditions the skin and hair follicles.
2.2 Geranium Oil: this works well mostly with oily hair types, however, it works magic for all skin types. It helps secrete natural oil from the scalp, ad thus strengthens hair roots, making the hair sit and silky.
Natural Rinse Solution: You can simply make a hair rinse with fruit juice, as it makes hair healthy. You require 2 cups of water, 2 tablespoons of lemon juice, 4 tablespoons of orange juice, and 2 tablespoons of amla extract (Indian gooseberry). Simply combine these elements and apply the mixture with the help of a spray on clean hair. Then, leave it for 10 minutes and let it dry and rinse it thoroughly with plain water.

Natural Shampoo: presently, many shampoos harm your hair instead of providing any benefit. Is better to make shampoo at home. It requires 10g shikakai, 5g Indian gooseberry powder, 10g soapnut, and a drop or two of essential oil. Combine these ingredients with 25 ounces of spring water, and let it soak overnight. Then, cook the mixture on low heat, once it starts boiling, let it cool down and strain it. Your shampoo is ready to be used.
To conclude, natural home remedies are not merely safe to be used, but they are also cost-effective and can be used by anyone. Regular nourishing your hair gives you bouncy, shiny, and silky hair.