Cruise Through Christmas - 5 Ways to Streamline Your Holiday Preparations
Written by

NewsServices.com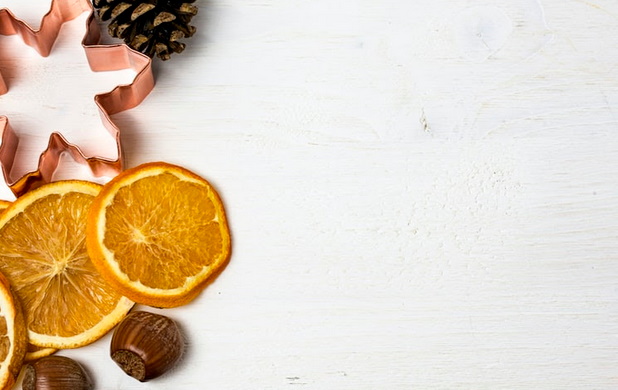 With the holidays rapidly approaching, holiday preparations are looming too. The idea of hosting any celebrations this year might feel overwhelming, but planning ahead can help you streamline this chaotic season, making it minimally stressful and maximally enjoyable. Here are five tips to help you achieve a smoother holiday season: 
Take the Stress Out of Gifting
As much as it can be an absolute pleasure, gifting can also be stressful. Many people overspend, desperate to give their loved ones the perfect present. When it comes to choosing gifts for people you haven't seen for a while, opt for something like fabulous gourmet Christmas hampers. 
Take the stress out of gifting for loved ones by planning ahead and asking yourself one question: What would the recipient not spend money on buying for themselves but truly benefit from having? This is a great starting point for ideas. 
Plan Ahead
A last-minute rush is incredibly stressful. Planning ahead means looking at the food you're going to prepare and making a list of items that can be made or purchased ahead of time and frozen. Make another list of tasks that need to be done and think about people you can ask for help. 
In short, make sure each aspect of the holiday is planned ahead of time and that the work it takes to make it happen is shared fairly among your family members. That means you only need to do the tasks that you have assigned for yourself. Remember, listening to your favorite music can make dull tasks fun, so create your perfect playlist and keep the stress levels down. 
Delegate Tasks
If you are hosting the holidays at your home, you may feel pressured to do all the work. However, family holidays should never be a feet-up event for your guests –- everyone should help. 
Make sure everyone who will be attending is assigned certain duties, but make it casual so it still feels friendly. Bring it up by mentioning to each person ahead of time that there will be a lot to do and that it would be tremendously helpful if they would pitch in for the task you have assigned them. It might be washing the dishes, bathing the children, wrapping presents, or helping with food preparations.  
Prepare Food Ahead of Time and Freeze What You Can
Everyone wants a wonderful holiday, and the work it takes to make that happen should be everyone's responsibility. Instead of a kitchen with too many people under each others' feet, freeze several dishes beforehand. Christmas foods that freeze well include mince pies, Yorkshire pudding, various roasts, and baked dishes. Make sure you only do this with freezer-friendly dishes, like these prepare-ahead freezable Christmas recipes. 
Stress Management and Self Care
Did you know that you function better when your brain is calm? You can streamline all of your plans by simply toning down your stress levels. Make time for whatever helps you to feel calm. It could be a cup of tea somewhere quiet, a long bath with a calming scent billowing from your aroma diffuser, or a long stroll in nature. 
Take the time you need to catch your breath. When you feel overwhelmed or worried, step away from the situation and look at something new or think about something different. 
The Joy of Family
Family is a blessing, but hosting
holiday celebrations
can be hard work. Don't put too much pressure on yourself to achieve a particular kind of holiday. Instead, allow the event to unfold naturally, and embrace the fun that arises as a result.