AYANA'S NEW DAZZLING PEARL AND JADE SENSATION TREATMENTS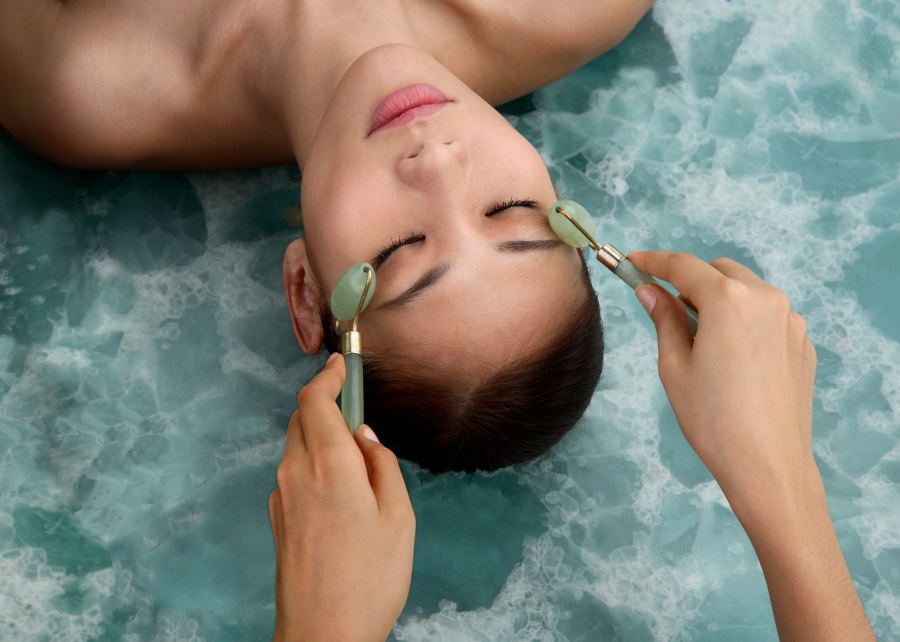 No trip to Bali is complete without indulging in some time out to rejuvenate and relax. Available exclusively on the Island of the Gods at AYANA Resort and Spa, BALI, Spa on the Rock's new Dazzling Pearl and Jade Sensation spa treatments are the pinnacle of Bali luxury.
The mystical Jade Sensation treatment utilises the healing powers of high quality jade stones, targeting areas of the face and body that retain stress. Hot and cold jade stones, combined with Swedish and deep tissue massage, work in unison over a leisurely 90 minutes to release fatigue, so that guests can focus on relaxing.
Starting with a therapeutic foot wash, Dazzling Pearl pampers the skin with a micro-pearl body scrub. Followed by an authentic Balinese massage, the therapist uses a botanical body oil with aromatherapy to deeply nourish freshly exfoliated skin for a more youthful glow.
Located on rocks amidst the sparkling Indian Ocean, Spa on the Rock's two awe-inspiring spa villas are designed to blend in with the environment. Indigenous architectural accents include Indonesian merbau wood and traditional Balinese sirap roofs.
Romantic interiors are enhanced by the natural contours of the rocks, while waves lull from beneath the hardwood flooring, welcoming soft sea breezes to soothe and invigorate. Located down a secluded pathway, offering total privacy and an intimate connection to nature, each villa accommodates one or two guests and is serviced by warm and intuitive local therapists.  
Spa on the Rock's Dazzling Pearl and Jade Sensation spa treatments require bookings and prices are listed below.
Jade Sensation
$715 AUD - couple
$405 AUD - single
Dazzling Pearl
$757 AUD - couple
$428 AUD - single
Additional information on the Direct Booking Benefits Package can be found here:  https://www.ayana.com/bali/ayana-resort-and-spa/offers/accommodation/exclusive-website-benefit-ayana-bali
About AYANA Resort and Spa BALI, The Villas at AYANA and RIMBA Jimbaran BALI by AYANA
This luxurious resort located in stunning southern Bali is a unique award-winning destination for leisure and business travellers alike, whether they seek an intimate couples' retreat, a fantasy family playground, an awe-inspiring event venue, or state-of-the-art business retreat facilities. With a name meaning "place of refuge" in Sanskrit, the tropical-elegant AYANA Resort and Spa BALI and The Villas by AYANA is situated on the 90-hectare Karang Mas Estate, perched above majestic Jimbaran Bay, seven miles from Ngurah Rai International Airport. Chic RIMBA Jimbaran BALI by AYANA, with a name meaning "forest", nestles nearby on eight hectares of lush gardens within the same estate. Together they offer 78 private pool-villas, 693 guest rooms and suites, 12 pools, 19 restaurants and bars, 15 wedding venues, 19 indoor and nine outdoor meeting or event spaces and much more, all accessible by complementary shuttle service, together with stunning design details and unsurpassed service and amenities, including extensive spa and recreational facilities.
AYANA Resort and Spa BALI is located in Jimbaran, Bali. The resort can be contacted at +62 361 702222 or www.ayanaresort.com. Reservations can be made through the hotel at reservation@ayanaresort.com.