Fantastic Fishing Destinations Around Australia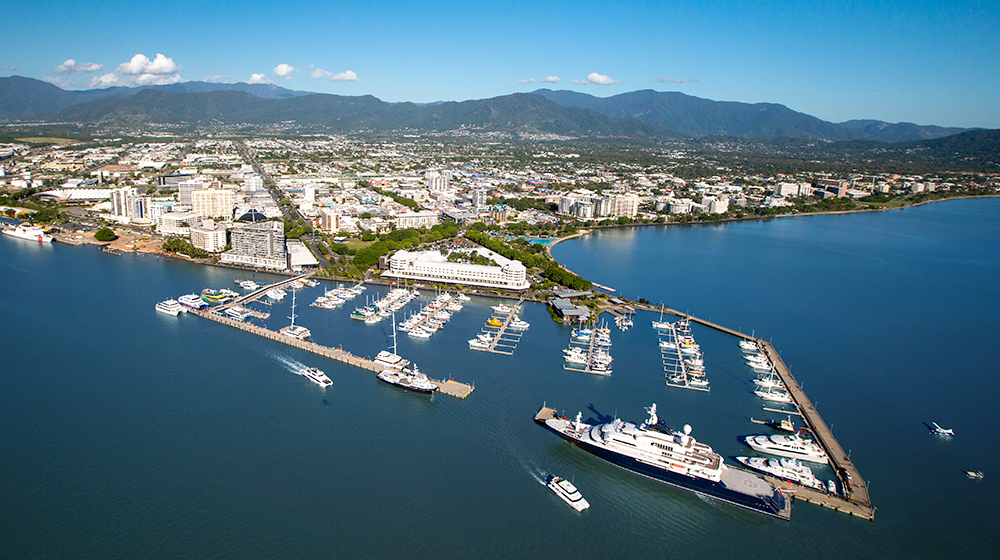 There are numerous things that Australia is famous for, but one of the best is definitely the fishing experience. Here you will find some of the most delicious freshwater fish on the planet, and things are even better when talking about saltwater fish. Capturing your own feels outright amazing because of all the beautiful landscapes. Let's take a look at some fishing destinations that you should consider if you want to visit this country.


Cairns, Queensland
Catching black marlin and other Australian game fish? You bet! The black marlin capital of the world is located along the Great Barrier Reef, and fishing enthusiasts come here year-round to catch these marine beauties. The International Game Fishing Association says that around 70% of all big game is caught right here in Cairns.
You can also find yellowfin tuna and Spanish mackerel among many other smaller fish in these waters. At the end of the day, if you're somewhat experienced with fishing, chances of you going home empty-handed are almost zero. Still, we recommend hitting the gym before adventuring in Cairns simply because you'll need strength to pull up many of the species you might catch.


The Top End, Northern Territory
Looking for some of the best barramundi fishing in Australia? Look no further than the North End and its encompassed Darwin and Kakadu National Parks. From October all the way to December, you can fish in saltwater estuaries and local billabongs. Be careful, though! As February approaches, so does the barra run-off, when monsoonal rains inundate the region.
The Adelaide, Daly, and Mary rivers all run through The Top End - all of them providing spectacular fishing spots for enthusiasts and amateurs alike. And if you want to fish by boat, you can go to Kakadu National Park, which is one of the world's most appreciated heritage sites. Also highly promising are the Yellow Water Billabong and Corroboree.
Alternatively, you could also try your luck at reef fishing during the dry season between May and November, though your chances of catching fish are somewhat lower. Fair warning: be aware of saltwater crocodiles. They're dangerous and we recommend hiring a tour guide if it's your first time exploring these waters.


Cape York, Queensland
Up in the remotest northern parts of Australia, Cape York offers anglers a joyous fishing experience for the ages. Uninhabited islands, pristine beaches, and fish-filled crystal-clear waters await every wanderer. All the way from May to December, many fishermen go to this location for its abundance of king salmon, giant trevally, and many more species.
You can stay in a fishing lodge, and we recommend doing so because driving here is difficult. The best way to get to this location is by taking a two-hour flight from Cairns. Nevertheless, if you want the full adventure, get a 4WD and drive to Bamaga or Weipa.


Exmouth, Western Australia
Right at the border with Ningaloo Reef, Exmouth offers clear waters with whale sharks that swim here from March all the way through October. Wahoo, tuna, bonefish, queenfish, blue bone, cobia, and many other fish species can be found here during all these months. As for gamefish, you'll find shortbill spearfish, broadbill swordfish, and three types of marlin.
You can even try your luck at fly fishing in Exmouth, which is only two and a half hours away from Perth by flight. One thing to note is that this place also has a few restricted zones where fishing is strictly prohibited. Make sure to look for the signs or hire a tour guide so that you won't get in trouble with the local authorities.