Underwater Paradise: Best Islands for Snorkeling
Written by

Brigitte Evans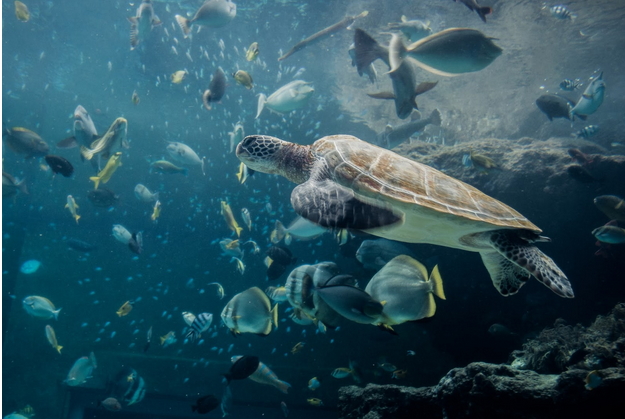 Are you ready for another unforgettable summer adventure? Because no matter where you are, the waves are waiting, and the sun is making it impossible to stay inside when you have so many exotic destinations on your bucket list! Still, wherever you go, the noise and the touristy crowds will follow, and there are few experiences you can enjoy that will be unspoiled by that hectic, fast-paced tempo. Enter: your snorkeling adventure. 
Unlike most other on-shore activities, snorkeling will help you escape the noise and the crowds, and enjoy the bliss of what lies under the sea. If you're looking for a truly remarkable destination to start this summer escapade with, then you're in the right place. Let's take a closer look at a number of snorkel-perfect islands where you can enjoy the breeze, the sizzle, and the refreshing caress of marine life!


The generosity of Grand Cayman Island
If there's a single destination the Caribbean Sea should be immensely proud of, it's Grand Cayman, it's mesmerizing slice of bliss, too generous for words. The culture alone is enough to get visitors from all over the globe, but the underwater life is particularly marvelous for lovers of stingrays. Versed snorkelers are eager to head to Grand Cayman precisely because of Stingray City, home to a colossal fleet of these beautiful, friendly creatures.
You'll also be able to spend time with the local turtles and find starfish that reside in the translucent Caribbean waters, but be prepared to join plenty of other eager snorkelers in this particular destination. 


Heron Island and the majestic Great Barrier Reef
Famous for its UNESCO protection, the Great Barrier Reef is a beloved, world-renowned destination for divers, snorkelers, and nature-lovers alike. The spectrum of vividness it delivers will leave you in pure awe, and eager more than ever to contribute to saving this natural wonder. To be able to fully appreciate this underwater excursion, make sure you're equipped with a quality snorkel set to prevent leaks and ensure comfort during your marine adventure.
That way, you'll be able to spot all the wondrous exotic species that will be floating around, and if you're lucky, certain shark species, dolphins, as well as whales! Add to that, you can visit the famous shipwreck off the coast of Heron, which today represents a humble home to many marine species. 


The timeless allure of Hvar
The Adriatic coastline is both gentle and rugged, with dramatic, rocky slopes as well as those hidden, sand-laden alcoves perfect for diving and exploring the underwater world. That said, Croatia hides perhaps some of the most breathtaking islands one can get a chance to discover, and Hvar should certainly be at the very top of that list. Ask for directions to get to cape Kabal, and you'll be greeted by some of the most mesmerizing translucent waves hiding a myriad of curious creatures.
Keep in mind that the surrounding islands near Hvar and all along the Adriatic coast deserve a visit. The best way to do that is to explore by motor yachts for sale and visit all the hidden islands and Hvar's own less-known nooks and bays. These vessels are perfect for granting you access to a range of snorkeling and diving spots, while you also have the freedom to stop by a coastal restaurant to experience genuine Croatian seafood specialties, well-known around the world.


The vivid palette of Sipadan Island in Malaysia 
The only one of its kind, this oceanic island in Malaysia is not a typical resort spot you can just visit on a whim. While you can indeed stay on one of the nearby islands such as Mabul, you need to make sure that you time your trip to Sipadan to make sure that you can snorkel and enjoy the wonders this little gem hides. 
Although you'll find that most visitors are gear to scuba-dive in the area, Sipadan is also a great pick for snorkeling, as you won't be disappointed by the diversity of exotic and stunning creatures that will swim by your side. In fact, the region safeguards over 3,000 fish species, so you won't have a single dull moment of exploring. Moreover, if you're lucky and you time your visit well, you might even get to see the famous whale shark, a friendly underwater beast that will take your breath away! 


The Seychelles and their crystalline waters
One of the most prized possessions of the Indian Ocean, this remarkable archipelago consisting of over a hundred small, but precious islands is indeed a paradise for snorkeling. The sheer diversity of underwater life alone is more than enough to attract anyone with or without snorkeling experience. If you have none, remember to always snorkel with a buddy – even the most peaceful of waters can be unpredictable, and safety always comes first!
Visit La Digue to meet the local hawksbill sea turtles nesting under the waves. They say that the best time to snorkel in this area is somewhere between September and November, just before and after the tourist season hits the islands. Truth be told, even if you do visit in the middle of the tourist season, you'll find that many who come there only to bask in the sandy beaches of the islands, so you'll have the underwater peace all to yourself! 


Thailand's treasure trove of Phi Phi Islands 
You have already heard of Thailand's famous glistening, turquoise waters, their emerald coastal wealth, and their unparalleled love for life. The situation is no different in less popular destinations and nooks that also hide some of the most incredible snorkeling spots, and the Phi Phi islands are precisely that kind of an escape. Thanks to their cherished bays, you can take a quick boat trip to a nearby lagoon or a hidden alcove where you can bring out your snorkeling gear and take a dip.
One of the most well-known snorkeling spots in this area is Loh Sama, a little bay considered a true gem for underwater exploration. Bamboo Island is another wonderful option for the activity, while you can also embark on a shark watching tour for that real wow effect!
Snorkeling is one of those low-maintenance, easy-to-learn ways to get to know our underwater ecosystems. Head to one of these islands and their hidden snorkel nooks, and you'll fall madly in love with everything our seas and oceans have to offer.