Places to visit on your first trip to North America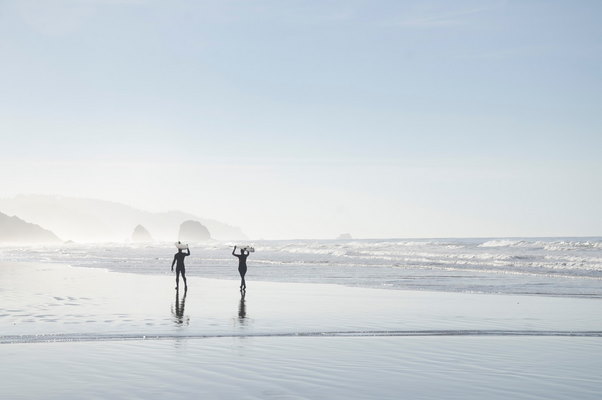 This vast continent, home to one of the biggest countries in the world, is certainly not an easy thing to explore. Its diverse array of cultures and peoples, cities full of glamour and history, and natural landscapes are almost unbelievable. This is why the list before you is clearly not the definitive one. Since such a list would be impossible to make, we decided to present you with destinations we consider to be an excellent starting point for first-time visitors. Further exploration of this amazing continent is up to you, but our advice is to focus on one part at the time - east, mid, or west. For example, visiting Washington, DC would be a perfect addition to a New York visit since both cities offer uniquely different experiences. After Los Angeles, it would be logical to visit San Francisco if you want to soak up all the tourist hot spots. And, as you will see, the Grand Canyon can boost your Las Vegas experience immensely. Without further ado, let's look at the perfect places to start your exploration of North America.  

Wonder from up Close
Niagara Falls are without a doubt one of the most breathtaking places in the world. Yes, this location can be a tourist trap, but the trick is to temper your expectations. There will be a lot of commercial attractions but at its core, the Falls (there's actually three of them - the Bridal Veil Falls, The American Falls, and Horseshoe Falls) are a true force of nature with the highest flow rate in the world. Standing beneath water cascades that roar with six million cubic feet of water over the ridge every second is an experience not to be forgotten easily. So put down your camera and get soaked in that natural wonder from up close, joining the list of those who have been experiencing the rapids beneath on the Maid of the Mist boat cruise since 1846.  
The Dream Tour
The New York experience is like walking through some kind of familiar dream. This city has been featured in Hollywood films so often that exploring its iconic buildings, areas, and places you will be reliving some of the most magical sights from the silver screen. Walking the streets you will encounter famous sites at every turn - the Statue of Liberty, Times Square, Empire State Building, 5th Avenue, Central Park with all of its wonders, etc. To make this dream tour complete, visit one of the Broadway shows where all that magic is still alive. 
The Glamour of Pop Culture
If silver screen reminiscence is not enough for you, then you can visit the very epicenter of that glamour - Los Angeles. The suburbs of Bel-Air, Beverly Hills, and Hollywood offer a range of attractions steeped in pop culture. This city is also home to the world's first Disneyland, so it's no wonder that it carries the title of the ʽEntertainment Capital of the World'. If you get tired of the celebrity sights and sounds, you can head over to one of the many beaches around LA and immerse yourself in the local culture by trying out another famous pastime - surfing.
The Desert of Glittering Lights
Some would say that Las Vegas is nothing but a bunch of casinos in one place, which may be true. But then again, it's a question of perspective. If you look at it as a patch of desert that's been filled with glittering lights, you'll realize why these huge resort complexes with extensive entertainment options have enchanted so many tourists. It is a place where myth and magic, nature and human invention, come together. A place where you can enjoy a dancing fountain and an erupting volcano on the same day. And let's not forget another famous attraction that is a mere stone's throw from the city - the Grand Canyon. If you find yourself visiting the City of Sin, then you must atone for this by experiencing this great natural wonder and the breathtaking beauty it offers. This one is definitely one for the bucket list. 
Amusement at the Heart of Authenticity
The best reason to visit Ohio is certainly Cedar Point, one of the biggest amusement parks in the world and home to some of the biggest coasters in the world. All of its 164 acres are filled to the brim with excitement and pure fun. Riding on the greatest roller coaster on the planet - Millenium Force - is an experience you should not pass up. But what makes this entertainment truly unique is the taste of authentic Americana all around. Instead of celebrity culture and glamour, Ohio is surrounded by beautiful lakes, so it's no wonder it carries the nickname of ʽBuckeye state'.
Days of Being Wild
Yellowstone National Park is one more spectacular and world-famous location in North America that simply shouldn't be missed. And it's not just because it's a melting pot of an extensive variety of flora and fauna. The park offers sanctuary to a large variety of wildlife present there, thanks to its pristine and preserved natural habitats. Visitors to the park can experience glaciated rocky spires, geothermal volcanic pools, waterfalls, canyons and colorful meadows, and countless opportunities to see the many different species of animals found there. 
As we mentioned at the start of this article, there simply isn't enough time to consider all the possibilities your North American trip can offer. Whilst it's pretty obvious that a large part of this experience is about entertainment, glamour, and pop culture, there is also the promise of seeing some of the most stunning natural wonders in the world that make this endeavor truly worthwhile. 


Image Unsplash