Thinking of Buying a Boat? 5 of the Best Places for Australian Boating
Whether you're into fishing or just want to explore Australia's beautiful coastlines, venture out to these 5 Australian boating hot spots for a great time.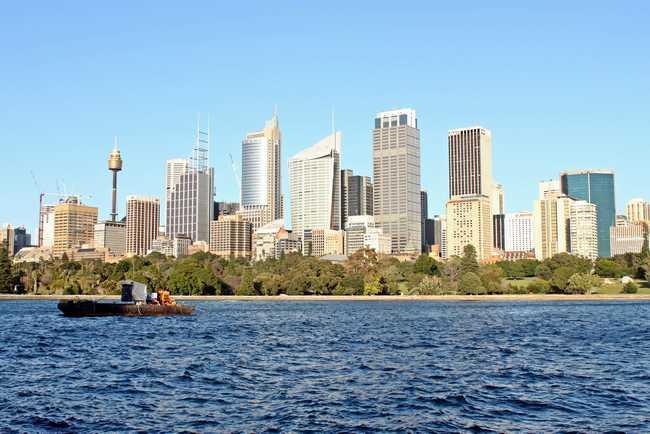 2016, an astounding
2.5 million Australian households
cited
owning a boat
.
Are you one of the soon-to-be boat owners in beautiful Australia? If so, do you know which hot spots are the best for Australian boating? Where can you go to reap the most significant benefits, the best coastlines, and the most awe-inspiring views?
We've narrowed down the many selections here. Keep reading to see where you should anchor up when you finally get your vessel.
1. Townsville
Townsville is a fantastic spot to enjoy boating. There are up to fourteen different boat ramps where aspirational boaters can launch and hit the water. Each ramp, with the exception of Ross Creek, is managed by the Townsville City Council.
Keep in mind that specific Weirs have weed build-up, but harvesting is being done to maintain it. You can avoid the harvesters by skipping Aplins Weir or Blacks Weir, which are known for having the most weeds. Prospective boaters should also be aware of the shallow, rocky bed of Gleeson's Weir.
One cool fact about Townsville: from Magnetic Island, you can go underwater and see one of the top ten best wreck dives—the SS Yongala!
Townsville acts as a great base for your boat to start exploring Northern Queensland. Many boat brokers in Townsville can help you work out the best boats for your exploration needs.
2. Port Douglas
Port Douglas in Queensland is an ideal spot for new boaters, as it has both smooth and partially smooth waters that are perfect for cruising and testing out your new boat. It's considered a major destination when it comes to boating and a must-visit location.
Why is it so popular for tourists and residents alike?
From Port Douglas, boaters have excellent access to the Great Barrier Reef, as well as Daintree National Park, which boasts a beautiful and diverse rainforest. The town itself is home to several resorts, making it a notable vacation stay, too. This town is a fantastic place to go to discover what the Coral Sea has to offer.
3. Gold Coast
This coastal city in Queensland is divided into the northern and southern regions, both of which have great options for boating.
The southern region includes the notable Nerang River and runs from the south edge to Southport. The northern part, which consists of the South of Jumpinpin and Steiglitz, is home to the Coomera and Pimpama Rivers. In short, the expansive variety of waterways makes it a fun area to explore the waters.
Gold Coast also boasts 100,000 hectares of nature reserves World Heritage sites, including rainforests, making it a beautiful and awe-inspiring destination.
4. Fremantle
If you don't mind running into a tourist or two, you might enjoy the prime fishing destination of Fremantle.
Fremantle is a fishing harbour recognized as being the largest 'small boat harbour' in Western Australia. Among the tourism and fishing are other marine-related activities, such as—of course—boating! It's also the place to be if you need to transfer to Rottnest Island.
Expect to find up to 600 recreational pens, five jetties, a small handful of loading docks, and plenty of places for fueling up. Additionally, if you're into surfing, anchor up and enjoy world-class surfing that rivals that of Hawaii, thanks to the wonderful climate and consistent, well-known breeze.
5. Lakes Entrance
This coastal town in Victoria, Australia, is also a great spot to navigate your vessel and learn to become a pro at boating. The reason being is that Lakes Entrance is Australia's most extensive collection of waterways, giving you plenty of options.
Find loading docks on the edge of Ninety Mile Beach, right where the Gippsland Lakes and the Southern Ocean meet each other. In fact, this space is the pathway that allows ocean-going boats to access said Gippsland Lakes, which is Australia's largest navigable inland waterway.
Enjoy Australian Boating Properly
With this insider guide to all the best Australia has to offer, you'll never have to waste time decision-making. We've done the research for you and chosen the top boating spots on the map.
And now, it's time to go out on the water—but first, you need that vessel. It's time for you to enjoy all the perks of Australian boating!