How to Balance Career, Education, and Family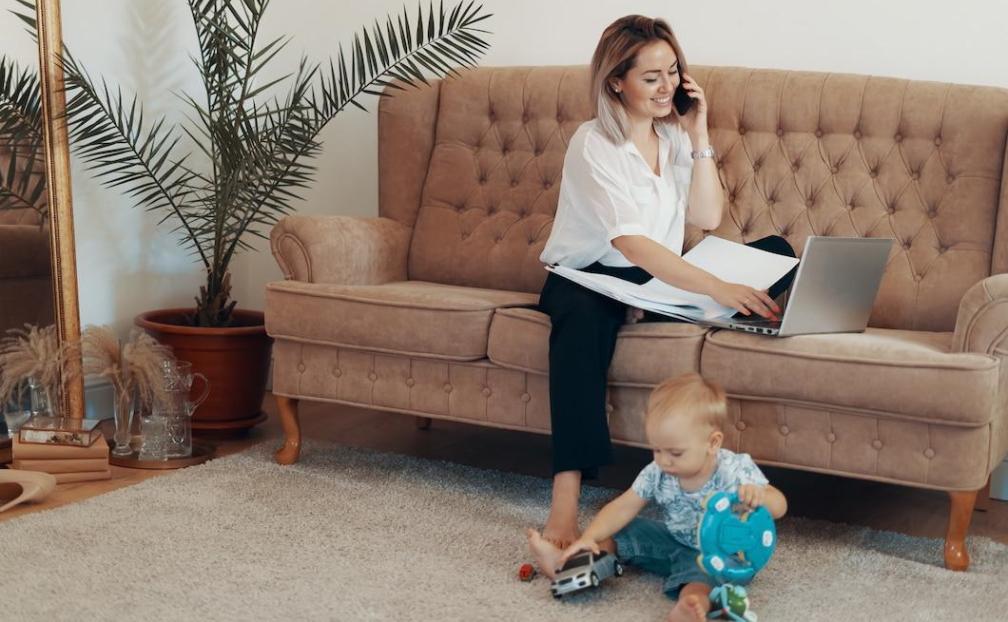 Suppose you're a busy young professional in pursuit of education. In that case, you know that the only thing you need more of is time, especially when you also have job responsibilities and family obligations. It's easy to give up at first sight of trouble, but there are many ways you can prevent getting overwhelmed. Here are a few techniques that will help you juggle your career, education, and family without having to give up anything important in your life:
Create weekly schedules
After you start school or get a job while studying, you can expect your life to become buried in deadlines. Every successful person with a family, career, and education knows how to plan, create good schedules and stick to them. So take some time on Sunday to go through your upcoming week and create a solid schedule that you can keep up with. According to experts, every minute your spend planning, you save 10 times more time down the line. Plus, when you have a schedule, no person and no task will feel neglected.
Establish a good support system
Working and going to school at the same time can be overwhelming, but it's a good thing that you have your family here. This time, rely more on them to provide you with some support. If you let your family know about your weekly schedules, they will probably do everything in their power to make your life easier. Make sure you're also doing your part of the bargain, keeping communication channels open and making compromises when necessary.
Get your education online
If you're determined to go to college and advance your education, it's most likely the right move for your career. Many positions, especially in business management, require an MBA if you want to apply. Plus, additional education will make you stand out and become a better business leader. However, going to school full-time can be impossible for working people with a family at home. Luckily, countries like Australia understand the needs of their business students, so they invest more and more into online education. If you want to get the best MBA in Australia, you'll see plenty of online options that offer the same knowledge and experience as the in-person ones yet don't require you to waste your time on campus and put a stop to your career.
Do multitasking the right way
Multitasking—some hate it and some love it. When you mix work and education all the time, you might most likely produce subpar results in both fields. So how do you do multitasking the right way? Well, you can accompany your parents or spouse grocery shopping or have a couple's exercise sessions at the gym. You can also invest in electronic lectures and audio school books so you can listen to them as you commute.
Do homework together
Here's a great way to do something beneficial for your education or work but also spend quality time with your family—catch up with work or do homework at the same time as your kids. Sit together and tackle your work. Your family is one of the biggest reasons why you opted to pursue professional certification and advance your career, and your actions can set a great example for your kids. Support each other through the process and come up with great reward systems to make your homework sessions easier and more fun.
Set boundaries
In most cases, it's necessary to leave schoolwork at school, work at the office, and your personal life at home. This means that it's best to avoid studying at work or letting your work calls distract you from your date night or playtime with kids. If you manage your time well, you'll get to fishing all your tasks in time, not being forced to share your attention.
Set time aside to relax
When you're this busy with school and work, it might be contradictory to take time off and relax, but that's exactly what you need to do. It's important to have time for relaxation, so your batteries can recharge and you can remain focused, strong, and healthy. Put some relaxation things in your schedule like a couple's massage, solo naps, or exercising in the park with your kids. According to studies, taking time off to relax produces great work and school results. That's why people living in countries with shorter work days and more paid vacations exhibit better productivity and focus. Learn from the best.
Humans, especially you, are amazing. You really can have it all—a rising career, top education, and harmonious family life if you just do plenty of planning, practice focus and spend plenty of time relaxing with your loved ones. Good luck!