fresh Closing the Gap targets require a tailored approach to language
Written by

Jane Simpson, Chair of Indigenous Linguistics and Deputy Director of the ARC Centre of Excellence for the Dynamics of Language, Australian National University
Indigenous languages have been in the news this week. For the first time, an Indigenous language, Ngunnawal, was used for the acknowledgment of country at the opening of the ACT Legislative Assembly.
And two important reports have been released: the Closing the Gap Agreement and the National Indigenous Language Report (NILR) with linked qualitative research based on interviews and quantitative data reports.
Both reports have Indigenous languages at their heart. The agreement lists "Cultures and languages are strong" as the last of 16 new socio-economic targets, and as one of five priority areas. NILR shows what is involved in achieving language targets – but also how Indigenous languages are involved in the other targets too.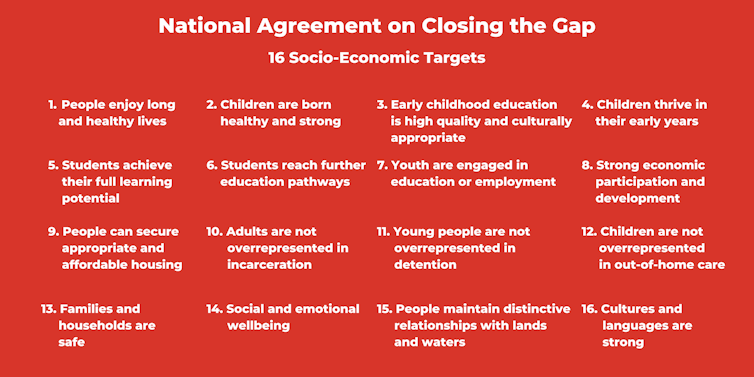 Authors: Jane Simpson, Chair of Indigenous Linguistics and Deputy Director of the ARC Centre of Excellence for the Dynamics of Language, Australian National University
Read more https://theconversation.com/talking-the-talk-fresh-closing-the-gap-targets-require-a-tailored-approach-to-language-143683