coronavirus leaves international students in dire straits
Written by

Alan Morris, Professor, Institute of Public Policy and Governance, University of Technology Sydney
Many international students in private rental housing in Sydney and Melbourne were struggling before COVID-19 hit. Our surveys of these students before and during the pandemic show it has made their already precarious situations much worse.
Of those with paid work when the pandemic began, six in ten lost their jobs. Many were struggling to pay rent and tuition fees.
Read more: Why coronavirus impacts are devastating for international students in private rental housing
Our new report is based on two surveys* of several thousand students. To track financial distress, we developed eight indicators from Australian Bureau of Statistics measures for the first survey in late 2019. We used these again for the second survey in mid-2020. The responses are shown below.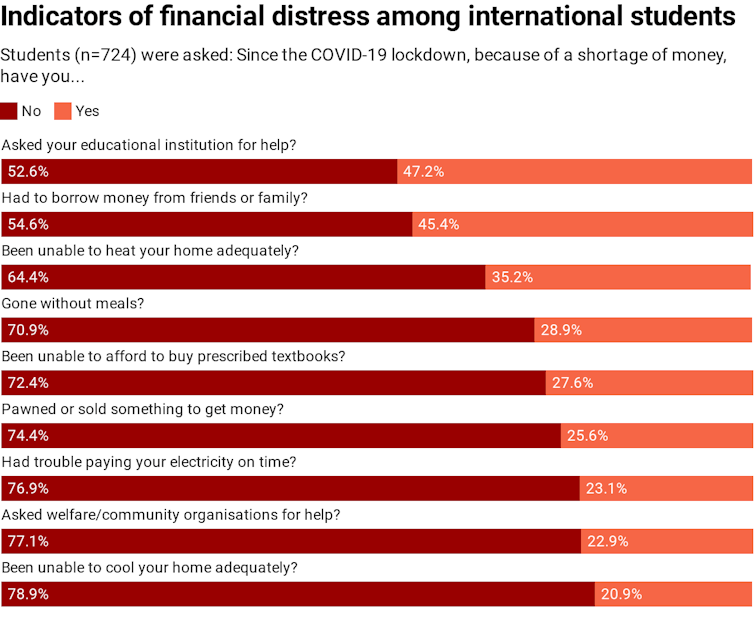 Authors: Alan Morris, Professor, Institute of Public Policy and Governance, University of Technology Sydney
Read more https://theconversation.com/no-one-would-even-know-if-i-had-died-in-my-room-coronavirus-leaves-international-students-in-dire-straits-144128