New Australian Wedding Trends for Stylish Couples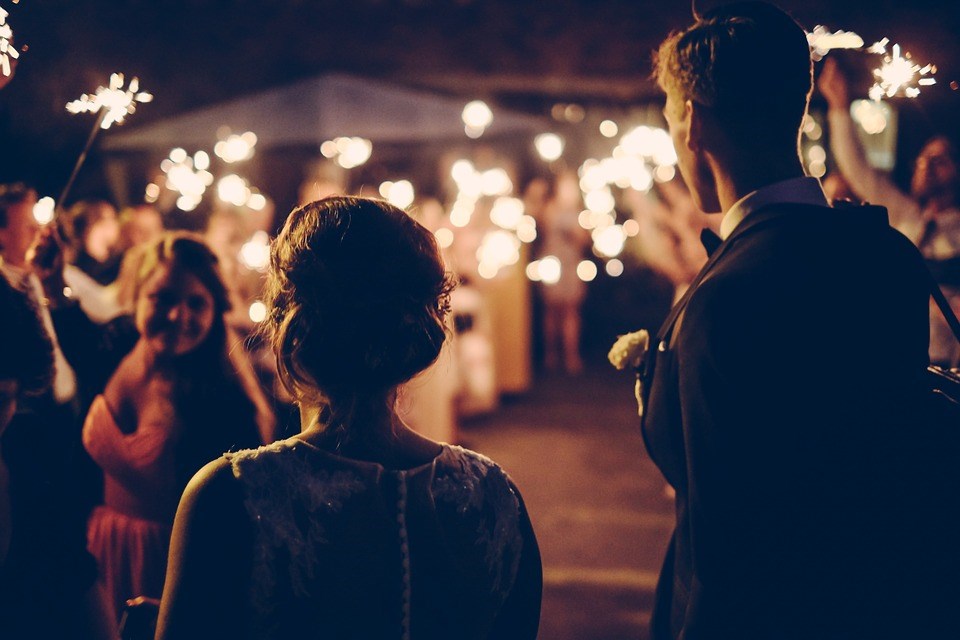 Is your big day slowly getting closer? Well, then it's high time you started with your wedding preparations! And if you're a couple who loves to be up-to-date with popular trends, here's what's new on the Australian wedding scene. Take a look!
Colored wedding dresses
This year, Aussie brides will have a chance to break the pattern and stray away from the traditional wedding dresses in favor of something more exotic. Colored dresses will be especially big in 2018, with blush pink, rose gold and mauve at the top of the color palette. The design itself is going through a transformation of its own with a few untraditional features. Think pockets, middle splits and large bows!
Capes and jackets
In the light of the Royal Wedding, capes are coming back through the big door! This regal accessory is quickly replacing the traditional bridal veil and giving grooms something extra in their outfit. Capes, no matter if light and airy or heavy and cozy, can also be a great winter wedding accessory to keep you nice and toasty during the ceremony. If you're planning a more casual wedding that doesn't really have any room for capes, you can spice up your style with trendy jackets. Cool denim or leather jackets for him and her will give your wedding outfit a chic punk-rock vibe everyone is crazy about this year! These accessories are simply perfect for the party after the ceremony!
Wild bouquets
Gone is the time of perfectly shaped wedding bouquets. Welcome to the stage untamed moody bouquets full of rich greenery, wildflowers and forest foliage! These flower arrangements are simply perfect for barn and forest weddings that are super popular in Australia today. Accompany them with natural flower crowns for her and lush lapel corsages for him. Your table decoration can also match with plenty of greenery and local flowers. Moss also perfectly fits the whole raw nature theme.
Gorgeous wedding photography
Today, simple wedding albums with cliché poses are just not enough. The photography alone can never capture the whole atmosphere and all the noises, laughter, music and movement during your big day, so most Australian couples today opt for wedding videography instead. By hiring an expert wedding videographer from Sydney you'll get a beautiful movie that will tell your wedding story from the beginning to the end with all the unique sounds and images that will take you back to your special day every time you rewatch it!
Stylish vehicles
Arriving in style has long been a big trend in Australia, but this year couples are taking things up a notch. Limousines are simply not as trendy as they used to be and they are getting replaced by classic Rolls Royces, Bentleys, vintage Beetles and electric Jaguars (again, remember Harry's and Meghan's getaway ride). Want something even more special? Hire a hot air balloon and descend from the sky right to your reception!
Exotic menu
Sure, classic three-course meals are affordable and tasty, but do they really fit your special day? Aussie couples don't think so! You can prepare to see more and more daring, exotic and fun meals you don't usually expect to be included in a wedding menu. Think Thai noodles, steaming paellas, glazed Peking ducks and all sorts of rich cheese plates and tasty smoked meat platters. Deserts are also changing from classic cakes to exotic fruits, rice sweets and coffee deserts.
Also, as more and more people go off meat in Australia, you mustn't forget about vegan options! Luckily, modern caterers and chefs have a better understanding of plant-based diets today and your vegan or vegetarian guests will end up with rich, tasty and fun meals.
Healthy drink options
Wellness and health have never been as important parts of our lives as today, so you might also want to think about your drink options. Consider adding virgin cocktail options, freshly squeezed juices and even smoothies to your wedding setup! These tasty drink options are great for designated drivers, kids and all of those who avoid alcohol, and they give them a chance to enjoy glamorous drinks without any unwanted consequences! Hire a good mixologist and tell them to come up with a few non-alcoholic drinks for your sober guests.
These beautiful and interesting Australian wedding trends will certainly make your ceremony and reception fun, unique and unforgettable. Congratulations on your wedding in advance!