Find Your Furry Best Friend With Cavoodles for Sale at the Gold Coast
Written by

NewsServices.com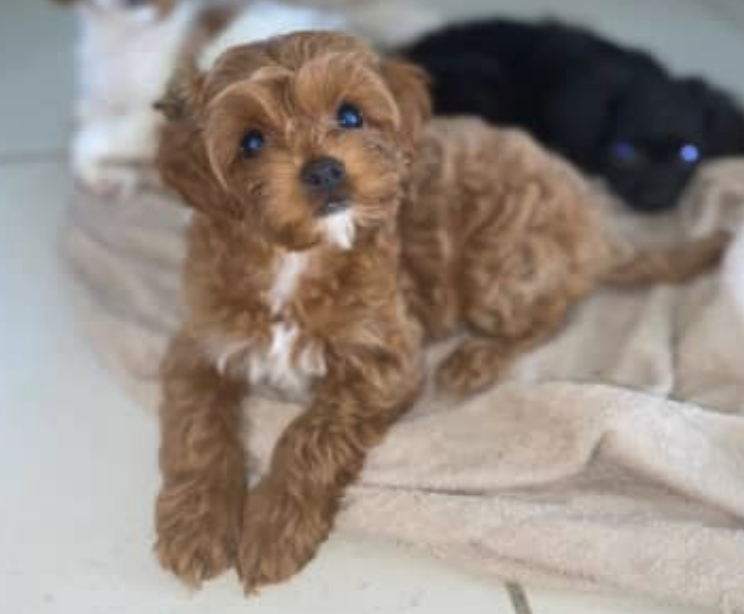 Training and Exercise Requirements
Cavoodles are a highly intelligent breed that are easy to train. They are eager to please their owners and respond well to positive reinforcement methods such as treats and praise. However, like all dogs, they require consistency and patience during training. Socialization is also important for Cavoodles, especially when they are young. Introducing them to new people, animals and environments early on can help prevent behavioral problems later in life.
When it comes to exercise, Cavoodles for sale Gold Coast are a moderately active breed that require daily walks and playtime. They enjoy being outdoors and exploring their surroundings, but they don't require as much exercise as some other breeds. Their small size means they are suitable for apartment living, as long as they receive regular exercise. They also enjoy playing with toys and interactive games, which can help keep them mentally stimulated.
Health Concerns
Like all breeds, Cavoodles can be prone to certain health issues. The Cavalier King Charles Spaniel and the Poodle both have a predisposition to certain health problems, such as heart disease and hip dysplasia. However, by purchasing from a reputable breeder who health tests their dogs, you can reduce the risk of these health issues. It's important to research any breeder thoroughly before purchasing a puppy to ensure that they prioritize the health and welfare of their dogs.
It's also important to provide your Cavoodle with regular veterinary care to catch any health issues early. This includes annual check-ups, vaccinations, and preventative care such as flea and tick medication. As with any breed, proper nutrition and exercise can also play a role in maintaining your dog's health and wellbeing.
Grooming Needs
One of the advantages of owning a Cavoodle is their low-maintenance coat. They have non-shedding, hypoallergenic coats that require minimal grooming. However, they still require regular brushing to prevent matting and tangling. Some owners choose to have their Cavoodle's coat trimmed short for easier maintenance. They also require regular nail trims, ear cleaning and dental care.
Where to Find a Cavoodle
If you're interested in getting a Cavoodle, it's important to find a reputable breeder who prioritizes the health and welfare of their dogs. You can start your search by researching breeders online and reading reviews from past customers. It's also a good idea to visit the breeder in person to meet the puppies and their parents. This will give you a sense of the breeder's care practices and the temperament of the puppies.
You can also consider adopting a Cavoodle from a rescue organization. There are many breed-specific rescue organizations that rescue and rehome Cavoodles and other designer breeds. Adopting a rescue dog can be a rewarding experience and can provide a loving home to a dog in need.
Conclusion
Cavoodles are a popular designer breed that make excellent companion animals. With their friendly temperament, intelligence and low-maintenance coat, they are a great choice for families and individuals alike. However, it's important to do your research and find a reputable breeder or rescue organization to ensure that you are providing a loving home to a healthy, happy dog. With proper training, exercise, and veterinary care, your Cavoodle can be a loyal and loving companion for years to come.