6 Mistakes to Avoid When Moving Overseas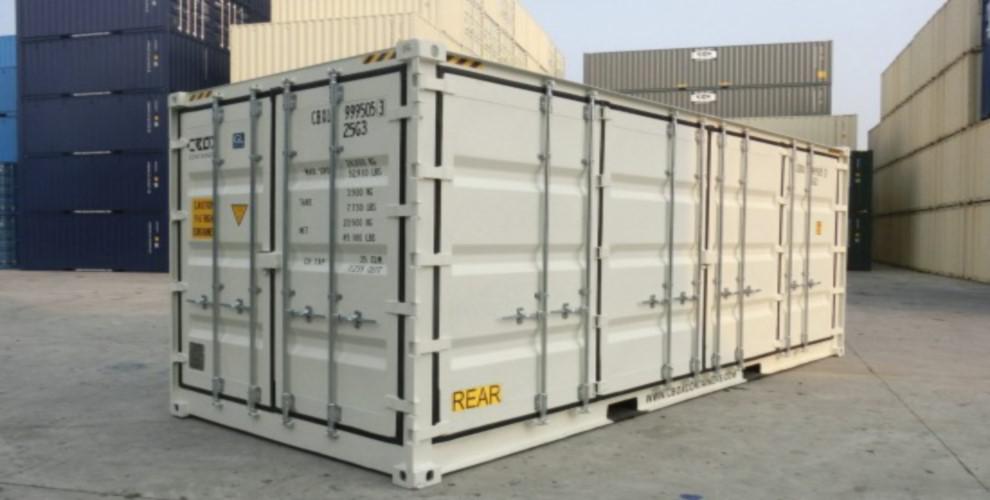 People can be more prone to making mistakes when moving overseas. There are more things to do, more rules and regulations to take note of and more arrangements to make when moving to a different country, compared to moving to another city or a different state. This is why becoming overwhelmed by the whole process is often unavoidable.
Avoiding or minimising these mistakes, is important if you want to have a successful international relocation. Moreover, by steering clear of these mistakes as best as you can, you will be able to enjoy your new life as soon as you step out of the airport.
Below are the top six mistakes you have to avoid when moving overseas, as shared by international removal companies from Sydney:
Not knowing enough information or anything about the country you will be moving to is one of the biggest mistakes you can make.
For starters, if you don't know which items you can't bring to your destination and you pack them in your luggage or boxes, you will encounter a lot of problems at the airport or with your package delivery.
In case you didn't read up on the culture, living standards, and important rules and regulations of the country, you will have difficulties adjusting as well. More importantly, if you don't know which travel documents to prepare, or the correct vaccines and medical documents required, you may even be barred from entering the country.
To avoid these hassles, take the time to read about your destination online. You will find a lot of useful information about the country you are moving to on the Internet.
Poor planning and preparation are the main causes of a stressful, unsuccessful move. This can affect any move, regardless of whether it is an interstate or an international one.
To experience hassle-free relocation from start to end, create detailed lists of everything you need to do before you move. Next, set a timetable or deadline for all of these tasks.
By doing so, you will be sure to stay on top of things. You will also avoid rushing things that may cause you to make even more mistakes.
It is best to make your to-do list as soon as you know you are relocating to ensure you stay organised and on track with your moving plan.
If a removals company will transport and deliver most of your items to your new home, make sure they are all properly packed. If you don't pack your items properly, you will end up opening boxes full of damaged things.
It is therefore important that you use strong boxes in the right sizes, along with other high-quality packing materials. Make sure you follow the right packing techniques for certain items as well. All these will help ensure that all of your belongings will reach your destination in good condition.
Additionally, put some thought into packing your luggage. It should include a variety of clothes, including work outfits and sleepwear. Make sure you pack some toiletries, towels, and bedding as well — items that should last you a few weeks until your mover arrives with your boxes.
Hiring the removalist that offers the cheapest rates could cause you more headaches than you expect. You may end up having numerous damaged items and even lost boxes if your chosen removalist offers a low-quality service.
To avoid this costly and stressful mistake, choose a reputable removalist. Research customer ratings and feedback, experience, and the type of insurance the moving company carries. Additionally, ask for a sample contract and go through all of the terms and conditions carefully.
Since you are moving overseas, make sure you ask the removalist about their experience with international relocation.
One of the last things you want to happen when starting anew in a different country is to run out of funds. As such, when you start planning your move, begin budgeting as well.
When creating your budget, consider the cost of moving and the money you will need until your next pay day or receipt of income or allowance. Don't forget to factor in differences in exchange rates, too.
Make sure you also have money saved to cover emergencies and anything unexpected.
Unless you want to spend months living in a hotel while your goods are in transit or storage, start looking for a more permanent home before your move.
Spend a few hours researching neighbourhoods and properties online. You can also work with a real estate agent who can help you find a good home within your budget.
If you hire a real estate agent, take measurements of everything you plan to take with you and give these details to the agent. By doing so, you will be sure you will be bringing furniture that will actually fit into your new home.
Whether you are moving overseas for a better job, to start a business, or to enjoy your retirement, avoid the mistakes above to ensure that you begin your new life on the right track.
AUTHOR BIO
Robert Wise, Sales Administration Manager at Nuss Removals, has been a respected figure in the removals industry for over 20 years. His attention to detail and the ability to truly understand the needs of the customer have ensured the successful relocation of thousands of satisfied individuals and families. For moving and storage across Australia and around the world, Robert's wealth of experience ensures his customers are in safe hands.