A Complete Guide to Buying a House in Australia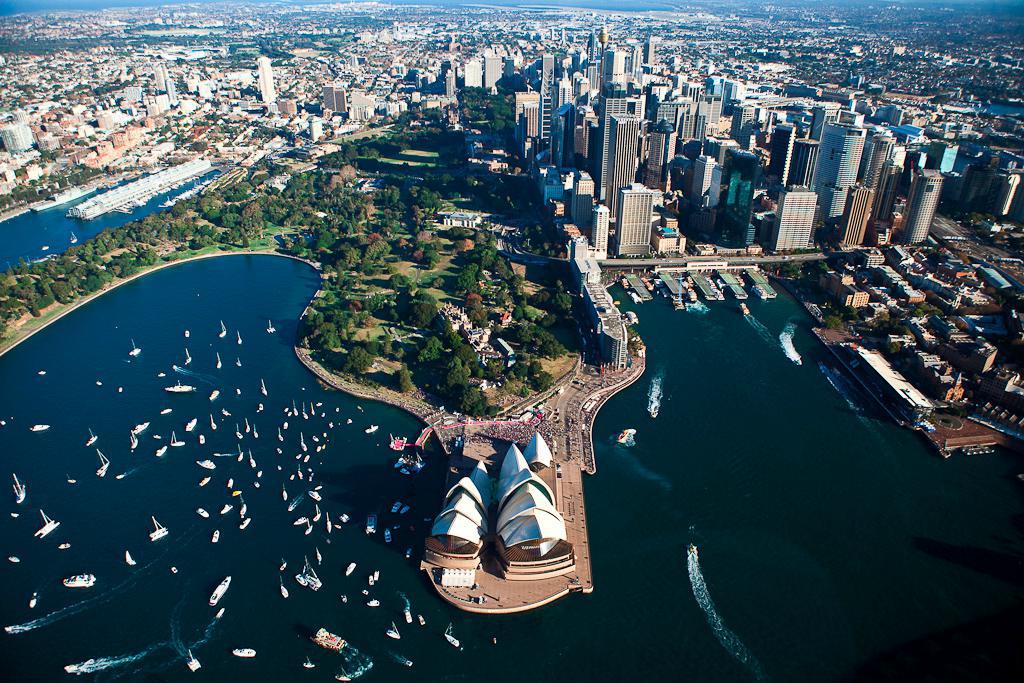 Owning a home is a wonderful dream every young adult should strive to realise in order to break the bonds of living under the rules of landlords and create true financial and residential independence. While acquiring a rental is always a feasible and achievable goal, buying a property is a completely different task that requires ample time and effort, supported by careful planning and consideration.
With the ever-changing trends in the residential market and a plethora of possibilities for those aspiring to become homeowners in the near future, it's important to gather all of the necessary information that will help you realise your dreams. With that in mind, here is the complete guide to buying a house in Australia.


Determining your budget
First things first, the only way to enter the property market with the means to a solvent future is to determine your budget, your ability to repay your loan over the years, and how much you will have to borrow in the first place. This is not a one-afternoon task, so take the time to really dig deep into your revenue streams, calculate your annual spending, ascertain your creditworthiness, and map out your future spending plans.
To achieve this without any piece of information slipping through the cracks, you can ask for help from a professional financial planner. Be sure to consider any fluctuations in your lifestyle and habits. Are you planning to start a family? Are you expecting to get a raise anytime soon? Consider these and other factors and how they will influence your family budget in the future.


Looking and applying for a loan
With your monthly and annual budget established, it's time to find a lender who will give you a loan at a favourable interest rate you will be able to repay on a monthly basis. How much you will be able to borrow will depend on the lender, so make sure you do your research and obtain plenty of offers from different parties; but it will also greatly depend on your creditworthiness, or your "reputation" with the lenders based on your past spending, available assets, pending payments, unresolved debts, number of dependants, etc.
It's always a good idea to sit down with your financial advisor and discuss your options and come up with realistic loan assessments before you approach any lender. Your advisor will be able to estimate your realistic loan potential, helping you get the best deal out of your lender. Your loan will also need to cover the deposit once you settle on a property, which is usually 10% of the total property value.


Finding the best deals
The property market can be harsh and unforgiving, with prices skyrocketing one moment and plummeting the next. Various social-economic factors influence market fluctuations, and you want to be there when the best deals arise, in order to snag the deal of a lifetime. What's more, many properties are not even officially open for viewing, and hidden gems throughout Australia are sold to an in-the-know clientele.
For instance, if you are looking for a property in NSW, it would be wise to ask for help from a professional buyer's agent in Sydney who will be able to find you the best deals, negotiate the terms and the price in your favour, and advise you on the pros and cons of your future neighbourhood. When looking for a new home, you are bound to come across an experienced real estate agent who will try to get the best price for the seller, which is why it's important that you have a professional working in your favour as well.


Inspecting the property


Before you make an offer on your preferred house, it's imperative that you conduct a throughout inspection of the property. This is a job that requires professional assistance and guidance as well, so be sure to find a property inspector who will inspect the state of the building, assess if there are any pest or electrical problems, and conduct a land survey. These findings will play a vital role in the negotiation process and can tilt the price in your favour.
You can choose the number of independent surveys you wish to be conducted, and each will cost between $200 and $600. It's best not to leave anything to chance and instead conduct a comprehensive inspection that will reveal any issues and avoid unpleasant (and costly) surprises in the future.


Making an offer and legal work
The time has come to make an offer the seller can't refuse. There are numerous ways you can approach this problem, and there are several ways you can buy a house. The most common scenario is a private sale in which you make an offer directly to the seller. The second is the exchange of contracts, and the third is deposit bonds as a cash replacement. Alternatively, there is always the option of the property being sold in an auction.
When the price has been settled upon and the deal has been struck, the only thing left to do is for your legal team to go over the contract thoroughly in order to ensure there will be no unpleasant surprises after the purchase. This will also be the perfect time to make any revisions to the contract if the need arises.
Buying your first home is not an easy task, as there are numerous challenges along the way to residential independence. With this guide in hand, though, you will be able to make the prospecting and home buying process easier, as well as more efficient and rewarding.