Written by Cara Barilla Educational Columnist and journalist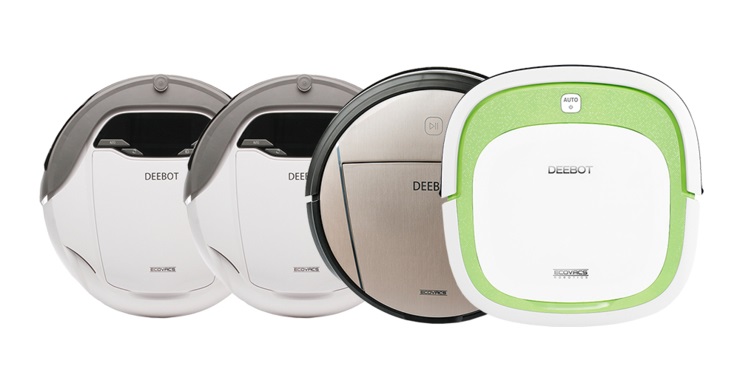 The Human Journey to deliver quality life experience, goal setting and upholding true balance in today's culture can be unrealistic at times; mastering the technique of balancing a fast paced environment, prioritizing family life, social life, work and house errands and chores can take up all of your time and leave none for leisure time.  
The belief of convenience, associating lifestyle to balance is in a compact design of an intelligent robotic solution which effortlessly combines all of your priorities to your realistic commonplace of your daily routine. Grasping the knowledge of gaining seamless assistance, there will be more time to appreciate life in its many forms.


The System of ECOVACS is truly one to celebrate as they nourish the confidence of leaving the strenuous and impractical tasks to "Robotic Technology". The new division of lifestyle is truly sustained, and appreciated as we innovate our solutions & enhance our quality of life.


Gaining abundance, appreciating quality of living and preventing health issues such as back pain and dust allergies has been controlled by a simple click of a button or via voice command of AMAZON TECHNOLOGY ALEXA.


Founded on bottomless consideration of consumer understandings, ECOVACS have strategized their robot technology which will benefit the lives of everyone in living with eminence and embracing in the value of life and its many heightened priorities. ECOVACS has over 20 years of enterprise involvement and industry-leading in house investigation. As they have steered the marketplace as households develop additional responsive technology. The progressions of a simple yet effective domain which the household can appear lower maintenance though still looking seamless, high-end and superior.


"Effortless Genius is what has been truly captivated when experiencing the sincere ECOVACS system".


The ECOVACS culture is dedicated to create clever homebased advancement with the incorporation of Amazon Alexa as well as Google Home technology within the DEEBOT collection. Now users can link from the click of the button; the owners can operate smart home devices into the bots, generating additional management with any feature of the DEEBOT. The Fast growing corporation have capitalized into the growth of 20 original bots each year from 2006. Implementing an exceedingly responsive consumer market; ECOVACS safeguards merchandise expansion which are safe, reliable and meeting the unique needs of each demand. Devotion to keeping up with the competitive revolutionary society and bringing a new meaning to quality; guarantee is great asset in the ECOVACS' philosophy.
The company's in house manufacturers and urbane workshop amenities is clearly well thought through to create quality products which are unique and safe ever so strategically; but to also keep ahead of the fast paced surroundings of 2018 technological advancements. The Enterprise is impressively growing as fast as their ideas are, the team is growing all around the world. The diverse infrastructure has definitely been praised among the growing international market.  Today ECOVACS sustains 345 trademarks and over 1,000 patents in China & overseas.


For More information on where to invite an ECOVAC robot into your home please visit: www.ecovacs.com