Top 4 Esports Tournaments To Watch Out For In 2021
Written by

NewsServices.com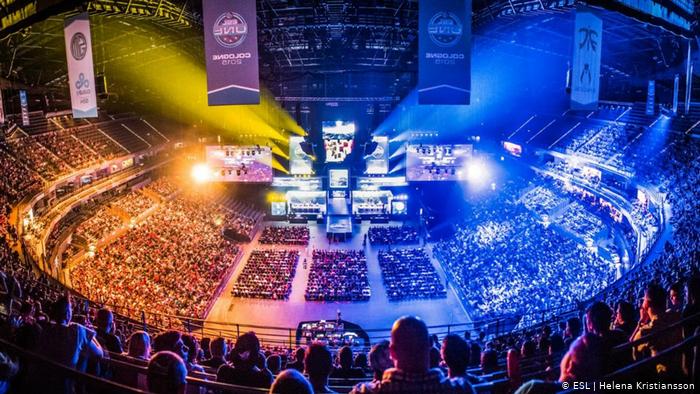 Once upon a time, we might have kicked this article off by saying something about "the new and exciting sporting competition that is gathering pace among fans." Well, we can't really say that these days because esports has already well and truly arrived on the world stage. Can a sport that has millions of fans and participants worldwide really be described as a well-kept secret? Can a competition that earns its elite players millions of dollars in winnings really be described as "bubbling under"? No – not anymore.
Instead, let's get straight into it. You already know about how exciting this kind of sporting competition can be, so let's take a look at some of the most exciting esports tournaments you can look forward to in 2021.
Overwatch Grand Finals
The Overwatch Grand Finals are due to be held in October, and they are among the most eagerly awaited events of the year. You may already be familiar with Overwatch – in fact, it's one of the most popular games on the planet at the moment and is loved by players from across the globe. For the unfamiliar, this is a game that gives players the opportunity to make the most of their heroes' unique attributes and put a range of techniques to the test in order to win.
The league runs throughout the year, but it is the Grand Finals, typically held towards the tail end of the year, that decide a definitive winner. Last year, players competed for a purse of over US$2.4 million, making this tournament a fairly serious earner for elite players. 2020 MVP Kwon "Striker" Nam-joo will be one of the big players keen to make an impact once again this year.
The International 10
This August, the eyes of esports fans will be drawn to the Swedish capital of Stockholm, as some of the world's leading teams of digital athletes battle in The International 10. This is going to be a seriously big-money tournament, with a prize pool in excess of US$40,000,000 – underlining just how much interest and revenue esports are now generating.
Fans of Dota2, take note: The International 10 focuses on this popular multiplayer online battle arena (MOBA) game, and it will attract some of the title's greatest players. Dota2 is one of the games that is proving to be a driving force behind the development of esports.
FIFAe World Cup
The FIFA World Cup is certainly the premier soccer tournament on Earth, so it makes sense that the FIFAe World Cup would provide the same sort of prestige in the world of esports. The FIFA series of games have long been popular among players, and multiplayer FIFA encounters are very exciting indeed.
An esports FIFA World Cup dials this excitement up to extreme levels, as fans witness the very best skills and talent on show. The event will be presented by game developers Electronic Arts, in association with international soccer governing body FIFA, with teams competing for supremacy on FIFA21 – the latest game in the series. Many esports fans are already choosing their favourite teams for the 2021 completion, and while it's the usual suspects in France and Brazil at $6 to win the actual FIFA 2022 World Cup, it appears likely there will be a few more surprises in the esports counterpart.


EVO 2021

If we are covering the most hotly anticipated esports events of 2021, we should not overlook EVO 2021. After the physical EVO 2020 event was cancelled due to a host of different reasons, both fans and athletes alike are hoping that the tournament can make its return this year. Now that Sony have bought the rights to the tournament and announced plans to launch an online-based competition in 2021, things are looking more promising for the beleaguered event.
EVO is an esports event that focuses on the more "rough and tumble" side of things. Esports athletes battle it out across various fighting game categories, putting skill, tenacity and a mastery of digital combat to the forefront. We'll have to see what the future holds for EVO, but let's keep our fingers crossed that the event comes back stronger after a tough couple of years.
The sporting competition of the future
2021 is already looking like a vintage year for esports. After the global disruption of 2020, tournament organisers are looking to maximise their impact this year, with flagship events to excite fans and athletes in equal measure. Which one has caught your eye?