TIPS TO BOOST YOUR CAFE THROUGH SOCIAL MEDIA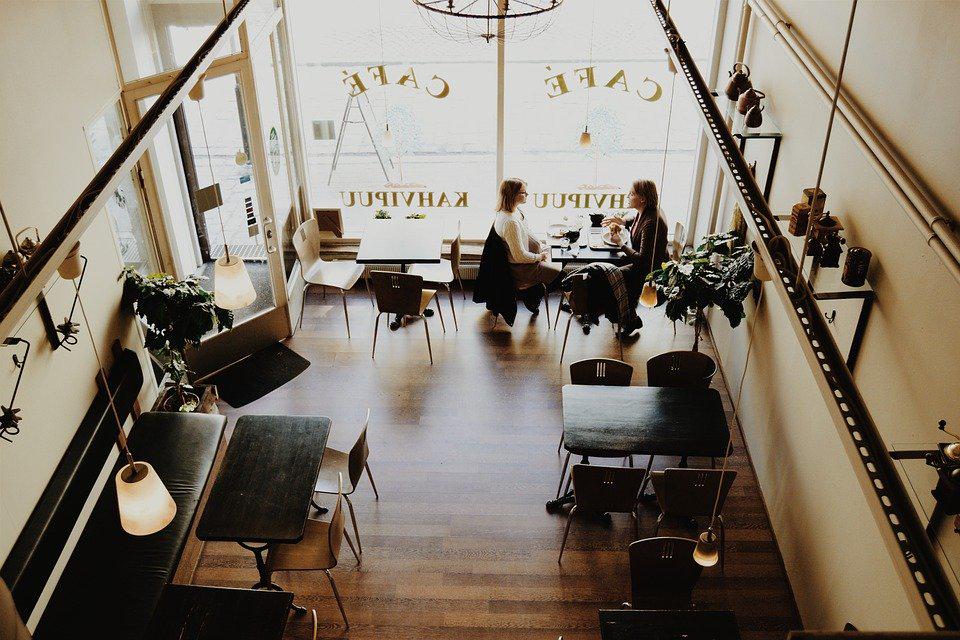 A hot cup of coffee, chocolate chip brownie, and useful book what a combination of perfect breakfast or post-work evening. We are too much stuck with our routines, and we crave for good cafes and dine out places to at least sit and take a break from daily routine. That is the reason we don't want to miss out on the opening of any new coffee shop or café in town. Competition is too tight in coffee shops case, what different to offer, how to create different ambiance, or how to market the space to increase the footfall. No matter how smart your business plan is, it's not going to work unless you have a smarter marketing plan for your business of coffee shop or café.
There is no doubt in saying that social media is one of the most successful techniques to promote any business in the world. Factually speaking, most of the world's online activities even started just because of social media marketing. A proper advertisement plan can help your café to be unique from the other existing cafes. And what would make this easy? The answer is social media, and here is what you can do to boost your cafe through social media:
1.CREATE A FACEBOOK ACCOUNT:
Facebook has always been an excellent course for an advertisement for restaurants and cafes. You can create videos of your cafe, post pictures of your special food/dishes, add customer reviews, and anything else which is unique about your cafe. Your menu, location, and contact number should always be up to date on the account to create the impression that you are socially active. As Instagram is trending more these days, also create an Instagram account and try posting regularly.
2.INVITE BLOGGERS:
Bloggers publish everything on social media. They will even appreciate the smallest details they enjoyed at your cafe. People look up to these bloggers, and if you stir the idea in their mind, you will have a queue of customers waiting outside your cafe. Also, encourage even the other customers to take pictures and post it online and tag your account. This way, you get new customers and boost your café in useful ways. Bloggers are called the social network power users, and they can help you enough to promote your business.
3. MAKE A WEBSITE:
It is a good idea to keep your cafe working on the internet. There should make a website for people to order through the internet because some people are not comfortable with the idea of ordering calls. Also, you can mention the history of your cafes like the coffee roasters in Sydney, which has a website where they have mentioned the history of the cafe and the reviews of people visiting their cafe.
4. DEALS:
Deals are a very customer drawing feature of a cafe. People come to cafes for snacks and not meals, and nobody would want to spend an enormous amount on snacks. So if a person is coming for coffee and can get a pastry with it, it would be amusing. Big deals with more meals and less money can be a good start for promoting your café. People attract to such sales especially the young generation.
5. UPDATING THE MENU:
Who doesn't like to try new things? Adding a new item on your menu now and then would give customers a change, and they may become a regular customer. Also, it increases the variety and people love it when they have an extensive list to choose from. However, it is also necessary to ensure the retaining of the quality of your specialties so that you do not lose any customers. This way, you can maintain your profit and have new foodie customers. A change is, however, necessary as people now always want to try something more mouth-watering and new.
CONCLUSION
There is no doubt that social media is the best way to promote your business of any kind. By creating your profiles on Instagram and Facebook, you can boost your café business rapidly. You can post delicious-looking food pictures and use hashtags. You can also invite celebrities and sportsmen to your place so that they can promote your deals. It will be helpful if you can upload a social media website on the internet, thereby People can directly check out your information and menu through the website you have uploaded. Foodie people appreciate deals. To boost your café promotion, carry out deals as much as you can on every occasion. People don't want to see the same menu every time. Update your menu by bringing some new food items to your menu every 2-3 months. Related: Top Instagram Growth Services for You to Check Out
With the best services and best promotional idea, you will have a houseful meal-time every day!