The only 3 lip products you'll ever need
Written by

NewsServices.com
Your lips dry out faster than any other part of your body, especially during colder months or when you're exposed to the sun. Often overlooked in a daily skincare or makeup routine, lip hydration is super important all year round. It's vital you give them that extra love and care to keep them plump, hydrated and healthy.
Whether you're looking to soothe dry, cracked lips, after a plump glossy finish or hoping for a splash of long lasting colour, we've found the ultimate trio of lip care products you'll want to use day in, day out.
Here are the only 3 lip products you'll ever need for beautiful, hydrated lips - plus, they're from the incredible value makeup brand DB Cosmetics, which guarantees you're only putting certified vegan, cruelty-free and nourishing products on your lips.
A hydrating lip treatment to nourish the lips
Keep dry lips at bay and give your lips an intense boost of hydration with DB's Lip Elixir Nourishing Lip Treatment. Available in 3 lightly tinted shades to give your lips a natural sheen, this treatment is perfect to use alone as a gloss or over the top of your favourite lipstick for added shine. This healthy, moisturising formula contains Vitamin E and Q10 to soothe dry lips and promote hydration. Available in a handy small tube, it's easy to carry with you wherever you go for on-hand lip care. And for lips that need some extra love and care, you can also use this as an overnight treatment, giving your lips time to heal while you get some beauty sleep.
Lipstick to add a wash colour and shine
For a wash of colour with a silky-smooth finish, try a moisturising lipstick like the Shine Sheer Lipstick. These sheer lipsticks are available in 7 stunning shades, giving you the perfect lipstick for every occasion. Infused with Hyaluronic Acid to give your lips a boost of added hydration and Vitamin A and E for their healing and nourishing properties - this buildable lipstick colour will give you a more intense shade in just 1-2 coats and won't dry out your lips. High quality and great value, what's not to love?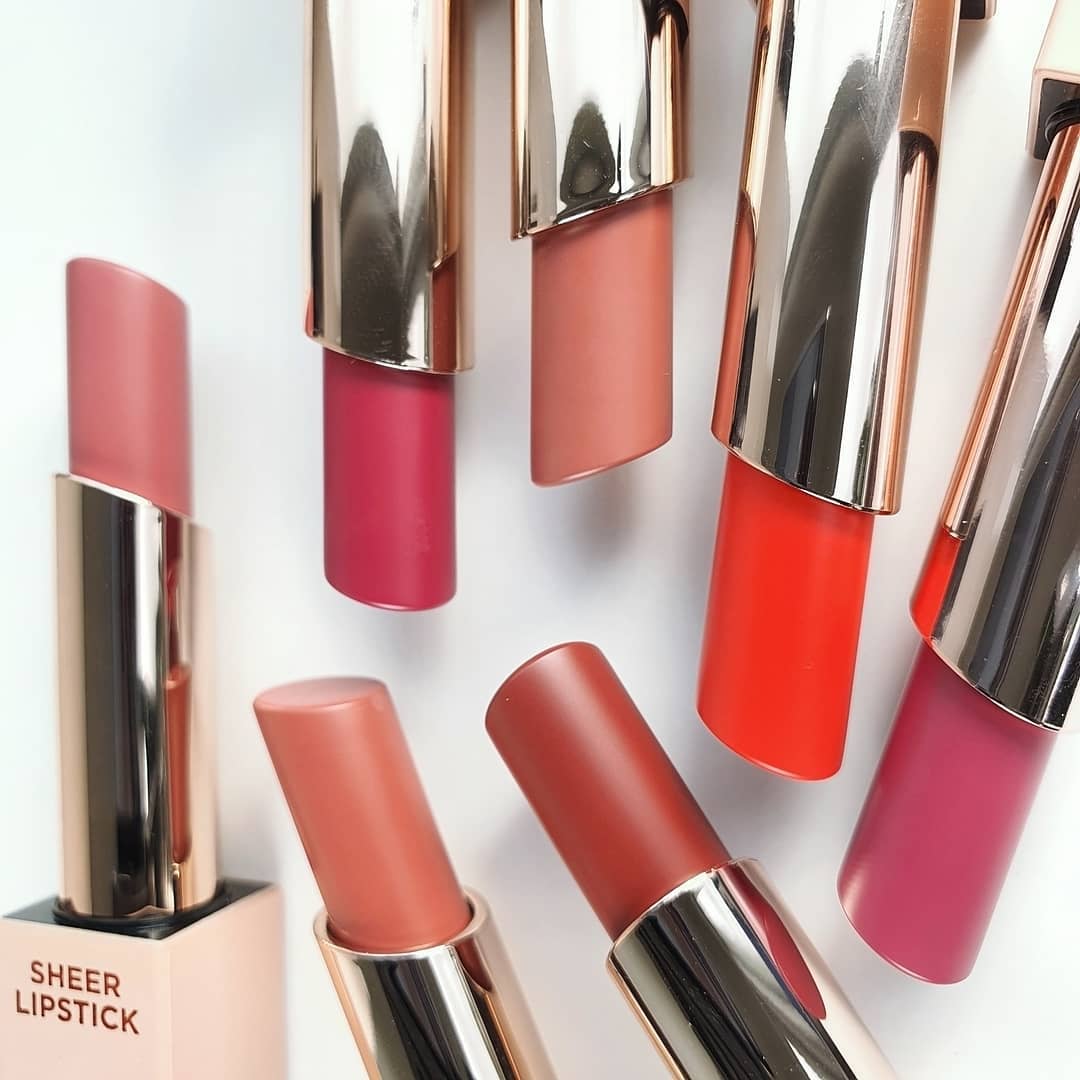 A lip plumper for extra kissable lips
Pump up the volume and give your lips a gentle glossy boost with this Lip Boost Plumping Treatment. With three tinted shades to choose from, this is the best plumping lip gloss. You could use this alone as a high-shine lip gloss or select the Au Naturel clear gloss to use on top of your favourite DB lip product - you will feel a refreshing tingling sensation followed by instantly plumper lips with added dimension. Infused with Vitamin E to heal and nourish your lips, along with Q10 to help firm and tone this is our favourite healthy lip plumping product right now!
Our last tips to keep lips hydrated
Keeping your body hydrated is one of the best tips to avoid cracked lips. Our bodies are made of up to 60% water but we are constantly losing water through perspiration and other body processes. Replenishing your body by drinking enough water throughout the day will help to keep your lips feeling moisturised for longer - in addition to all of the other great health benefits of drinking your H2O!
Plump, shine, gloss and protect your lips with DB Cosmetics' extensive range of cruelty free lip care products available online today. Discover nourishing lipsticks, soothing lips balms and dry lip treatments in a range of shades, packed with nourishing ingredients to help care for your lips.