6 Wardrobe Essentials For Staying Fit During The Summer
Written by

NewsServices.com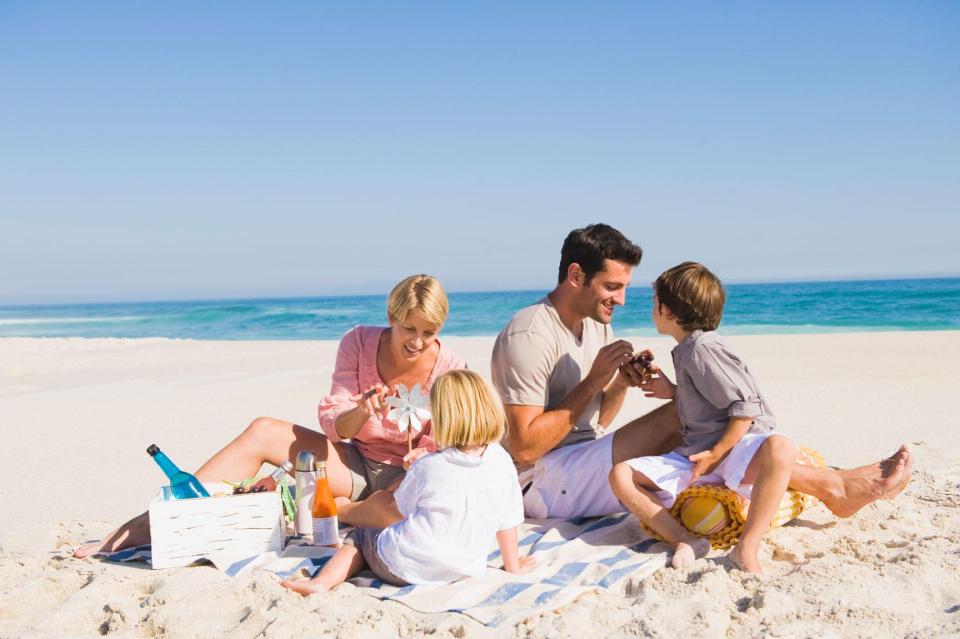 Staying fit throughout the summer should be your no.1 goal. Why? Because if you fall ill and spend all your time in your bed, you will not enjoy the jolliest and most active time of the year. Your wardrobe plays an important role in saving you from summer health problems. So in summers, you don't have to look only for the chicest clothes that look amazing on you, but you also have to keep the health factor in mind. Keep reading to find out about the six summer wardrobe essentials for staying healthy!


Pick A Hat
Proper headwear plays an important role in staying safe from the hot weather. Direct beams of sunlight falling on top of your head are never good for your health. Continuous exposure to sunlight in summer can make you sick in no time. A hat can save you from the heat, so you can stay cooler wherever you go. Hats also play an important role in keeping your eyes cooler. When rocked with a pair of sunglasses, a hat can save you from the harsh weather conditions in the summer without compromising on your looks. You can buy hats and other headwear at ICHPIG at amazing prices, so you look and stay fresh throughout the season!


The Lighter Colors
If you have studied Physics in high school, you might already know that dark colors are not the right pick for the summer season. Dark-colored clothes can absorb the sun's rays, increase your body temperature, and make you feel hotter throughout the day. The simple solution is choosing lighter colors throughout the summer season. Clothes with lighter colors not only look good on you in the summer season, but they also take care of the heat factor. Most of the piercingly hot sun rays bounce from light-colored clothes. So unless you are a huge fan of wearing dark colors throughout the year, you should opt for something lighter like white, yellow, or beige during the summer.


Wearing Loose Clothes
There's no denying the fact that tight clothes look the best on our bodies. Who would want to wear loose clothes that don't look good with the body shape and look odd at best? But in summers, wearing super-tight clothes is not the right idea. The bad thing about wearing tight clothes in summer is that they restrict the blood circulation in your body. Proper blood circulation is essential in summers so your body can fight all the heat. Wearing loose clothes ensures that the blood vessels dilate and heat can escape through the skin. Another added benefit of wearing loose clothes in summers is that they allow you to feel breezy and comfortable. Air passes through loose clothes easily, so you can feel lighter throughout the day.


Cotton Over Everything
In summers, you should avoid any other fabric and stick with cotton. Wearing cotton clothes throughout the summer season is super beneficial for your health. Cotton is super breathable and makes the air circulation easier over your body. Cotton clothes play a huge role in absorbing sweat on hot days. Your sweat gets absorbed in cotton clothes and evaporates eventually, making you lighter and comfy all day long. One of the best benefits of wearing cotton from a health perspective is that it limits bacteria and infections on your skin. Synthetic fabrics, on the other hand, are not super useful in the summers.


Your Footwear
In winter, we all look for sturdy and heat-insulating shoes to keep us warm during the cold days. But you have to pick something lighter and more comfortable for the hot summer days. Summer is not the right time for making footwear decisions around your fashion sense. You should always shop for shoes that are perfect for your routine. Unless your workplace has a code of conduct regarding your footwear choices, you should opt for sneakers or other comfy options. Sneakers, canvas, or suede shoes are better options instead of wearing leather shoes in the summer. But if you want to enjoy the most in summer, rocking flip-flops can be the best option for you.


Selecting Your Shirts
Shirts play an essential role in your summer wardrobe. The good thing about shirts is that there is so much to choose from, and you are not limited with style options. Shirts are perfect for the hot summers as they are breathable, make you feel comfy and stylish at the same time. Polo shirts are super famous in the summers, but other options like crew neck tees and so on can be the better option for you. Graphic tees are great to rock in summers, so you can feel fresh and represent your thoughts with people around you simultaneously!


Conclusion
Prioritize your health over fashion in the summers so you can enjoy every single day of this amazing time of the year. Happy shopping!