The HOLA Instant Soothing Repair Series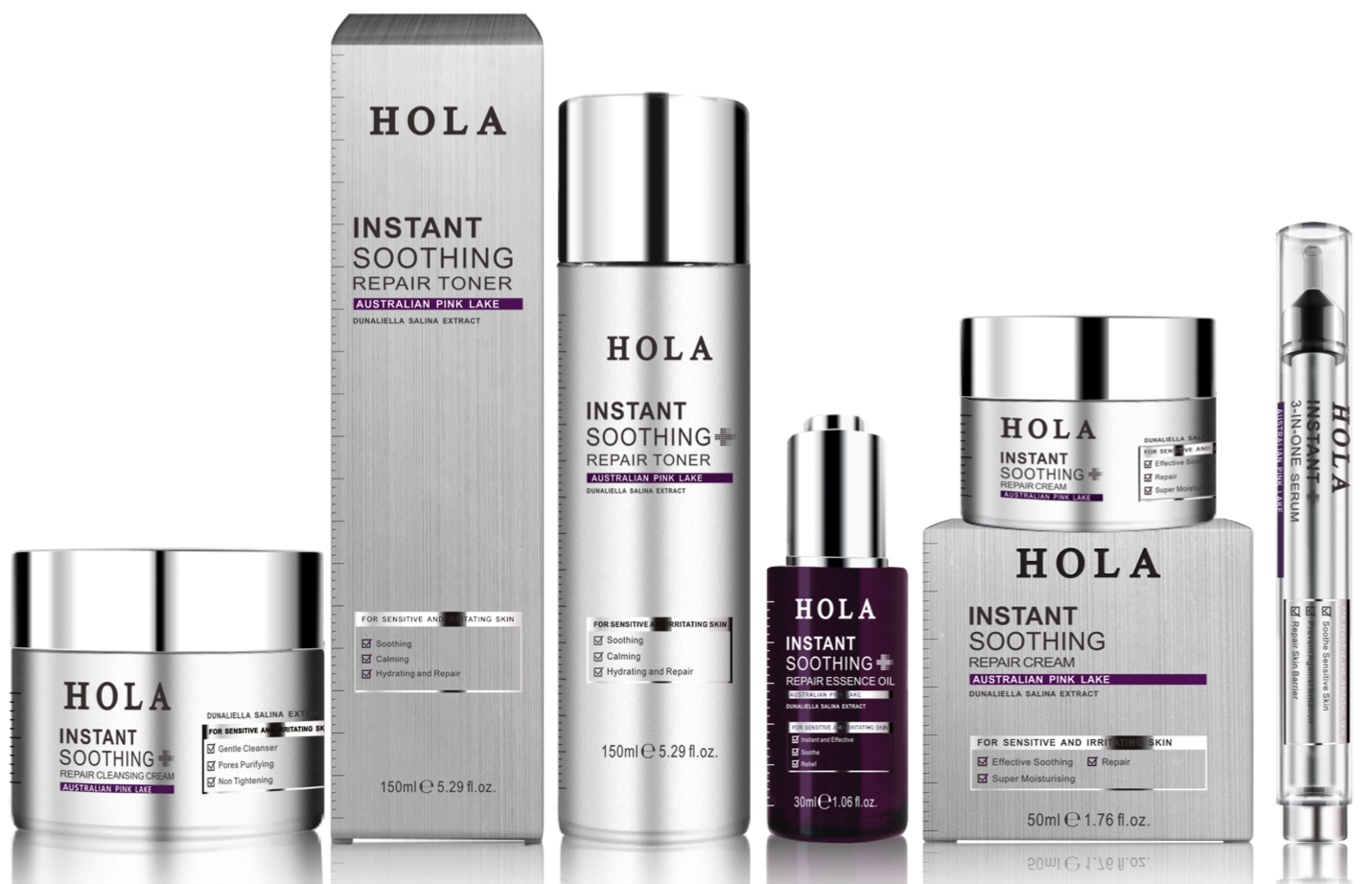 For those looking to instantly calm and correct sensitive skin issues, the HOLA Milk Probiotic Illuminating Collection is the answer.
The HOLA Instant Soothing Repair Range is expertly formulated to instantly soothe and repair thin sensitised skin that is red, inflamed, dehydrated, itchy and/or flaky. The range contains Dunaliella Salina Extract (Pink Lake Algae), a type of micro-algae grown in salt water that is a super-rich source of beta-carotene and Vitamin B12. The Pink Lake Algae works with other key ingredients to instantly soothe and calm redness, relieve itchiness, restore skin and protect the skin from dehydrating. The range includes a gentle Cleansing Cream (100ml, $28 RRP), a calming Toner (150ml, $32 RRP), a specialist Instant 3-in-One Serum Pen (15ml, $58 RRP) for delicate skin areas, a nourishing and repairing Essence Oil (30ml, $45 RRP) and super moisturising instant Repair Cream (30ml, $45 RRP) that prevents skin irritation.
The HOLA Milk Probiotic Illuminating Range was developed with a targeted dual focus to ensure both healthy and radiant skin. The range contains probiotics for healthy skin and 5 x brightening ingredients to ensure the skin looks as radiant and healthy as it feels. This dual focussed skincare range contains a thoroughly cleaning Cleanser (120g, $25 RRP), a creamy and fast absorbing Toner (115ml, $31 AUD), a nourishing Essence (38ml, $42 RRP) and a soft and light Face Cream (50ml, $38 RRP).
Each range has just been released online via www.glamourflage.com.au