5 Benefits of A Eye Lash Lift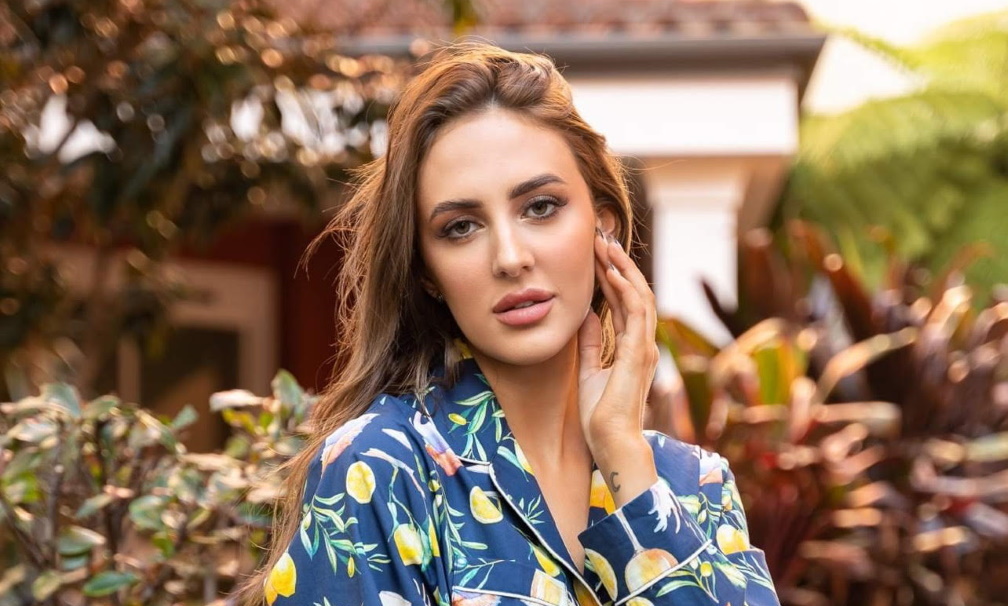 Our eyelashes come in various lengths and look. Some people may have thinner and shorter lashes, while others may have longer and fuller natural lashes. Don't hesitate to try the new trend for eyelash extension with Flutter Habit.

Wearing long and fuller eyelashes has been a concern of many females these days. Some may opt for eyelash extensions, but most prefer a more natural look.
There are lots of eyelash lounge services offered by various businesses today.
But one effective way to have an enhanced and natural-looking lash is to get an eyelash lift. It's among the fastest-growing beauty services that give out various benefits to many women.
To help all females decide whether to get an eyelash lifting service, Pamper Parlour, a company providing female cosmetic and beauty services, has listed the five benefits of an eyelash lift.

Rejuvenates and Defines Natural Eyelash
An eyelash lift from Pamper Parlour can make your natural eyelash look longer and more noticeable. We use silicon rods and high-grade solutions to lift and enhance your eyelash feature.
The result would be a fine-looking natural eyelash that your eyelash extension friends would probably be jealous of.
It's a simple but effective way to work on those lashes and give it a "wow factor".

Gives Your Eyelash a New and Attractive Look
Eyelash lifting curls and lifts your lashes. If you have a naturally straight eyelash and you want to make it more attractive, then it's best for you to try a lash lift.

Pamper Parlour's eyelash lift will give you a nice and natural-looking curl, making the appearance of darker and longer lashes. Our service does it all — from lifting to curling and eyelash look enhancement!

Suitable Even for Short Lashes
Getting an eyelash lift from Pamper Parlour isn't only for people with thick and lengthy lashes. It's also for those with short and thin lashes.
If you're someone with short lashes who hesitates to have an eyelash lift because you think you won't get an amazing result, there's no need to doubt. 
Your short and thin lashes will be looking fuller and longer with our eyelash lift service. We have the right apparatuses to achieve the best result without discriminating your lash length and thickness.
If you're still undecided, you can consult our eyelash lifting specialist to know your lash suitability.


Low Maintenance
Daily engagements and other life activities may sometimes get in the way of making time for yourself. If you want to feel glamorous with only minimal aftercare, then an eyelash lifting service might be the perfect fit for you.
Other lash services require a bit more maintenance, but that's not the case with eyelash lifting. You don't have to do much to keep your newly lifted lashes intact. You only need to come every 6 to 8 weeks for a lash lift retouching.


Customized Lash Lift Result
Eyelash lifting is a great alternative for lash extensions. The best part is that you can customize or alter the tightness of curls and the tint of your lashes to look thicker and darker.
Before anything else, our eyelash lifting specialist will give recommendations and ask you some questions which concerns your comfort, preference, and budget.
You can decide how you want your lashes to look afterwards, and we will help you decide what best suits your eyes.
Some people may look better with a tighter or a soft and natural lash curl. The results will depend on your preference and the suitability of your overall facial feature.


Conclusion
A fuller and natural-looking eyelash is something that most females want to achieve. Although there are many lash services to enhance your eyelashes, one best way is to get an eyelash lift service.
You can enjoy various benefits from an eyelash lift service, including improving your lash look, minimal aftercare, and customised results.
Besides, an eyelash lift doesn't discriminate how your natural lashes look. Regardless of the thickness and the length of your eyelashes, you can have them curled, lifted, and enhanced without any worries.
If you want to give your eyelash a new and more defined look, try an eyelash lift and experience all the benefits that come with it. You can also consult an eyelash lifting specialist if you have further clarifications regarding the service.