Everything You Need to Know About this Leaf Leather Wallet
Written by

Modern Australian
In today's world, there is a growing demand for sustainable fashion, and one of the most innovative solutions is the emergence of eco-friendly leather alternatives. One such alternative is leaf leather - a material crafted from fallen leaves that are processed to create a strong, flexible, and durable material that is perfect for a range of fashion accessories. One of the most popular examples is that the leaf leather wallet is an impressive alternative to traditional leather wallets that not only looks great but also supports the environment.
What Makes Leaf Leather Wallets Special?
A leaf leather wallet offers an interesting alternative to traditional materials for people looking for something unique and special. They are made from the leaf of a tropical plant, which is then processed into an exceptionally strong material that can be used for wallets. This type of wallet has many advantages over traditional materials such as leather or fabric.
Leaf leather is also incredibly versatile. It can be coloured in any number of ways so that you can find the perfect design to match your style. It's also extremely resilient; even if you drop your wallet on the ground or accidentally spill something on it, there won't be any damage done! The strength and durability of this material make it ideal for making wallets that will last a lifetime.
Leaf leather wallets don't just look great; they have practical benefits too. Not only are they resistant to wear and tear, but they're also easy to clean with just soap and water, no harsh chemicals required! Plus, because these wallets are so lightweight, they won't weigh down your pocket or bag as heavier materials might. Leaf leather provides an attractive option when searching for a new wallet. 
Advantages Of Leaf Leather Over Traditional Materials
Leaf leather wallets are a unique and stylish option for those looking to make an eco-friendly fashion statement. They offer the same durability and aesthetic appeal as traditional materials but with some added advantages. For starters, leaf leather is made from sustainable resources like banana leaves that would otherwise go to waste. It's more lightweight than other materials like leather or canvas, making it easier to carry in your pocket or purse. Its production process uses fewer harmful chemicals and pollutants compared to other types of fabric manufacturing. 
Leaf leather has become increasingly popular over the years due to its versatility and sustainability benefits. It can be dyed into any colour imaginable and can even be embossed with patterns for an extra touch of personalization. Plus, unlike many synthetic fabrics on the market today, leaf leather is completely biodegradable, which makes it a great choice if you're looking for something that won't end up in a landfill after use! 
How To Care for Your Leaf Leather Wallet
When investing in a leaf leather wallet, knowing how to care for it is important. Here are some tips on proper upkeep to keep your wallet looking great and lasting for years to come.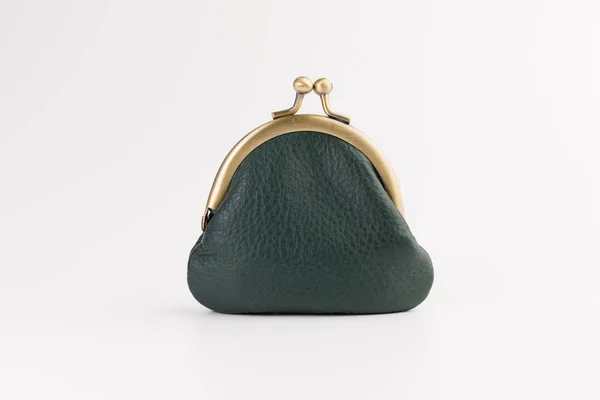 Make sure you keep your wallet out of the sun and out of the extreme temperatures. As a result, the leather may eventually crack and become less shiny. You should avoid getting the wallet wet because doing so will hasten the ageing of the leather and harm any stitching that may be present.
To clean your leaf leather wallet, use a damp cloth with mild soap or saddle soap specifically designed for cleaning leather goods. Rub gently in small circles until the dirt is removed, then let air dry before using again. If you notice any cracking or discolouration of the leather, apply a small amount of commercial-grade conditioner made specifically for treating this type of material once every few months as needed. 
Caring properly for your leaf leather wallet will ensure that it looks good and lasts longer than expected! With these simple steps, you'll have an accessory that stands out from the crowd no matter where life takes you.