Differences between chandelier earrings and drop
Written by

Modern Australian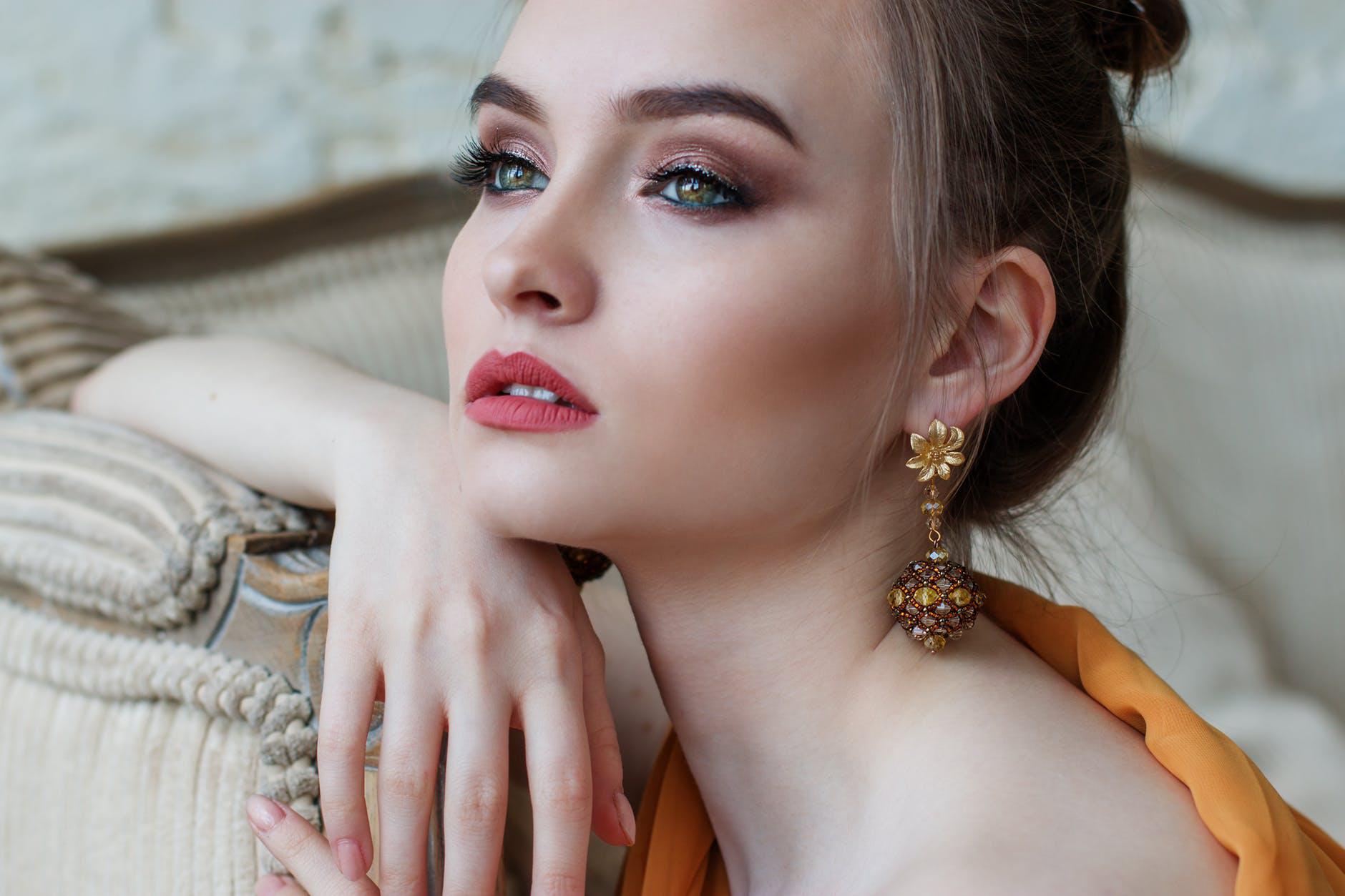 Earrings have been playing a significant role in embracing the beauty of women for ages. The history of earing shows its importance even from 2500 B.C. with time, and more advancements are occurring for the improvement of earning forming new designs, styles, and patterns.
In the east, the earrings are called "Karn Phul" which means, "flower in the ear". Earrings consist of ornaments that enhance the overall look. Earrings were considered as a sign of wealth in the past, the more expensive and beautiful earrings you wear, people will consider you more rich and powerful.
Over the years, the fashion trends have been changing, and the jewelers are trying their best to bring new designs and styles in the fashion market so that their products can meet with the expectations.
Types of earrings
There are different types of earrings including
Hoop earrings

Drop earrings

Crawler earnings

Jacket earrings

Omega back earrings

Stud earrings.
Each type of earrings has its importance, style, beauty, and elegance.
Chandelier earrings
Chandelier earrings have been named after the chandelier lights due to their resemblance. These re large size earrings having dangles hanging from the base. These earrings may be multi-level. The dangles help in the movement.
Drop earrings
These earnings have a "drop" like ornament hanging to them due to which they are known as drop earrings. These earrings always attach to the earlobes. They may be short or long.
Differences between chandelier earrings and drop
It is not wrong to say that these two types of earrings are poles apart in their design and characteristics. Here are some of the major differences between "chandelier earrings and drop earrings".
Size
Chandelier earrings: These earrings are large. Women wear them on special events where they want to look some extra fancy and elegant. Their size makes them prominent, especially when it has shiny stones all over. Usually, multilayers or levels are present in these earrings.
Though these earrings were in trend a few years back if you are a fan of Kate Middleton, you might have seen her wearing chandelier earrings with elegance. Many celebrities are wearing these earrings during events and on-ramp, which is a sign that these earrings are coming back in trend.
Drop earrings: These earrings are small in comparison to chandelier earrings. They usually have a small ornament attached to them. These earrings are simpler and can be used easily in everyday life because of their smaller size.
Weight
Chandelier earrings: The large size and presence of different ornaments and stones make them heavier. These types of earrings are not completely attached to the earlobes, giving them a hanging look.
When you wear large, heavy earrings, they exert more pressure on your earlobes and stretches them. Wearing heavy earrings can cause the complete splitting of the earlobes.
Drop earrings: Usually a single ornament adheres to these types of earings. If more than one ornament is attached to these, the small size of those ornaments keeps the earring lightweight. These earrings are always attached to the earlobes, exerting less pressure on the lobes.
Design
Chandelier earrings: These earrings have a dense part on the top that provides base or support to them. The dangles are attached to the base and are hanging. The structure seems shimmery and beautiful by the mesh pattern on the earring having stones attach to it.
Drop earrings: These earrings do not have a mesh or large pattern; rather, they have a smaller base attach with the earlobe. A single straight line is hooked from the base, and shiny ornament is attached at the bottom. The overall look of these earrings is comparatively more simple yet elegant.
Occasion
Chandelier earrings: These earrings are a perfect choice to wear on special occasions. They can enhance your whole look during formal events. They may be beautiful shiny or funky and adds some extra spark to you among other people.
Drop earrings: These earrings are a simple and elegant choice to wear on parties, meetings and casual gatherings. On special occasions where you desire to glow among all these earrings will look a little dull.
Personal preference
Chandelier earrings: Everyone has some essence of their culture and tradition in them. In some cultures, these earrings are considered more beautiful, and people love to wear them on occasion.
The preference completely depends on your own choice if you like an earring design, then that is the right choice for you. People also select their earrings according to their face shape like people have a general conception that those women who have smaller faces, large earrings suit them more.
Drop earrings: Majority women have a simple taste when it comes to jewelry. They do not prefer extra-large, bulky or heavy things rather, and they like to keep their jewelry simple and elegant. If you are among those women, then, drop earrings are perfect for you.
Hairstyle
Chandelier earrings: Earrings also depend on the type of hairstyle your making. Chandelier earrings look gorgeous with buns, fancy hairstyles or long curly hairs.
Drop earrings: Drops earrings are considered as an all-rounder when it comes to hairstyle. These earrings look great with all types of hairstyles.
Cost
Chandelier earrings: These are comparatively more costly as they are large with more ornaments attached to them.
Drop earrings: The cost will depend on the size of the main ornament but if we consider it with chandelier earrings than these are more pocket-friendly.
Conclusion
Both the earrings have their style, elegance, and grace. The selection of earrings depends on different factors like design, occasion, weight, and cost. However, it solely depends on your taste. Just remember one rule while buying earrings "If you like it, you must have it".