TOP 10 TRENDS OF MEN'S WEDDING SUITS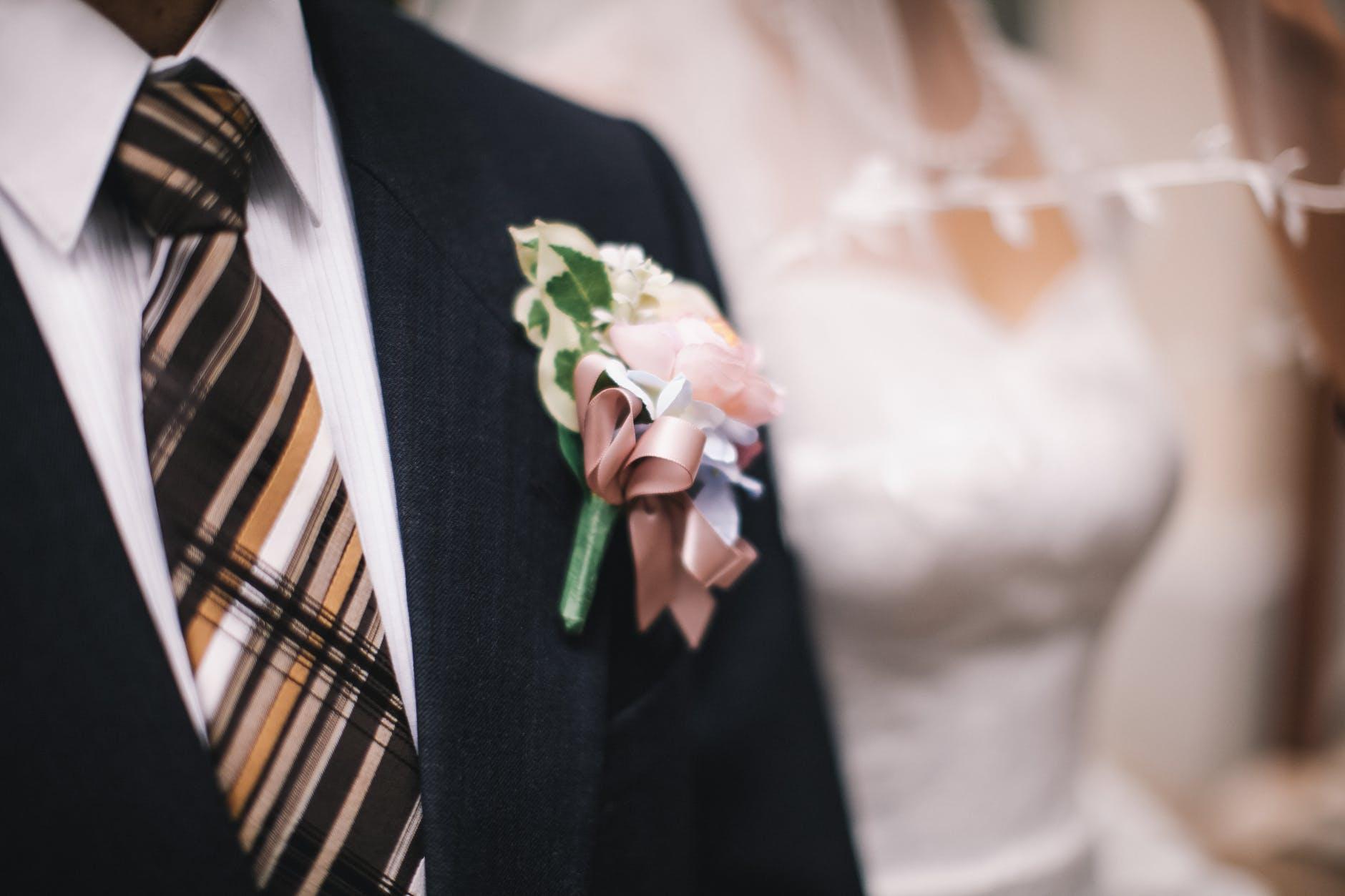 A wedding is one of the life-changing occasions for a couple and this life-changing occasion has to be special by all means. The importance of a groom is the same as the bride, claiming that the groom should look equally unique as the bride. Most commonly, we have observed that brides are least bothered about their grooming style and wedding dress. All the glamour, style and uniqueness is meant to be decided as per the recent trends for the bride but grooms are never bothered by such things. But wedding suits for men are found to be formal and almost certain with a range of colors. These attires have been blooming and trending since new and innovative suiting ideas have been available in the market. Following are some of the top trending suits that are not only attractive but are stylish as well:
TAILORING COAT LIKE A JACKET: Usually, men's suits with a tail is not so common but nowadays tailcoats are gaining popularity when it comes to deciding a men's wedding suit. This coat is highly sophisticated with an English collar that is the most beautiful thing about it. If you want a tailcoat then make sure you wear a light pink or a plain white shirt that gives a classier touch to it. Nevertheless, if you wish, you can add-on bowtie to make yourself even more unique with style. Commonly round tail and square tailcoats are available but the trend claims that the coat should be round shape as it gives a unique look to the groom.
DOUBLE BREASTED SUIT OR TWO BUTTON JACKET: It is one of the most unique styles to choose for a wedding suit as this suit helps you to look slimmer due to its two-button style. Usually, this suite is equipped with 2 rows of buttons that help you to wear it comfortably as the movement is easy when all the buttons are in place. This will eventually make you unique and stylish among all. You can prefer a light color shirt in it with a simple stripe tie. One thing you need to consider here is that the double-breasted coat must have the buttons of complimenting colors instead of black buttons as generally, coats are available in black buttons.
LAYERED SUIT WITH A VEST COAT: Layered coat was not so common until movie stars started wearing it with formal attire. Slowly this style got attention and earned popularity among the people who were deciding their wedding suits. One important thing to consider in this style is that you wear a belt and shoe of the contrasting color that will eventually enhance the clothing style and make you smart. Make sure your vest coat is not too fitted that it does not compliment your body shape. The vest coat with a layer suit is now a trend as it gives a tall look with a bow or a tie.
3D PRINTED FORMAL SUITS: By the end of last year, a new and innovative design came into consideration for weddings that are 3D printed formal suits. This concept of suits was introduced with the help of an American designer who showcased this idea in a fashion show. After that, digital prints became the best seller for wedding ceremonies as they are more often seen in bright and neon colors that make them eye-catchy and attractive. You do not have to wear a bow tie or a formal tie with it. If you think, bright and neon colors do not suit you, you can go with sophisticated colors like navy blue and black printed suits.
STRIPED DESIGN BLAZER: How about going for the non-formal attire for your wedding? People are often seen in a formal suit at their wedding but non-formal clothing gained tremendous popularity in late 2019 and now people are persistent to wear it as their wedding dress. This suit is usually attractive if you wear a contrasting tie with it and skin fit chinos but make sure that you wear pointed formal shoes. This is because the shoe compliments the overall attire and enhances uniqueness. If you are comfortable in skin fit chinos than you have an option of slim fit dress pants with the striped blazer.
RETRO-DESIGN FORMAL SUIT WITH A BOW TIE: Retro is one of the designs that develop the beauty of the wedding showing gratitude to the old age people around them. Retro designs are now a trend as people are getting bored with the same style of formal suiting. If you are planning to get yourself a wedding dress then you have the option to follow the trend of retro designers.
DINNER SUITS, A NEW TREND TO FOLLOW: Dinner suits that may include dinner jackets and tuxedos became the trend when Hollywood emphasized that formal suits are just not enough for a groom to look good. There should be some new options for the grooms and dinner suits were introduced as wedding suits. Nevertheless, tuxedos became the most famous dinner for weddings with a contrasting bowtie. If you are considering tuxedos then< make sure that you have a well-shaped beard and short hair.

CONCLUSION: Generally, the wedding dress has always been important and the foremost discussion point for a bride and the least discussed and bothered aspect for a groom. This is unfortunate because usually, the groom feels left behind in all the preparations. As to establish a concept that the bride and groom should equally look good as a couple, we take it as our responsibility to help the grooms change the tradition of choosing common wedding suits and follow some new designs that can eventually help them look much different and classier. This will help them to set up a benchmark for other grooms-to-be.