Written by Cara Barilla Educational Columnist and journalist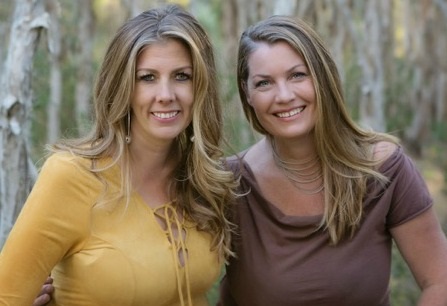 Today's modernized ingredients of preserved, fragrance based suncare and skincare is rapidly growing as a competitive market. In the end, everyone in the world has dreamed of flawless skin at least once in their lives. To find out about how you can achieve this goal you can read more about peptides on Misumi. They can help you and your skin greatly allowing you to gain back more self-esteem about your looks. The overwhelming development and release of the latest and trending of true quality Australian suncare development has triumphed beyond trials this month! What we have seen is a product which is natural, free from "nasty ingredients" and straightforwardly "brilliance in a bottle".


Consumers in today's synthetic society need to fulfil additional education and support into what lies beneath every product we consume both internally and externally.
The proudly Australian made Skincare brand "123 Nourish me"  has developed outside expectancy as its exclusive and unique care range for sun protection is more powering, long in lifespan, latest naturally bound ingredients which are safe for the kids, made with its natural technology and design has only captivated what every Australian needs in their household for every family outing.


Revolutionary exactitude, quality, consistency & value for your dollar; these are the positive essentials behind "123 Nourish me".
The new release of the brand has brought to many Sydney Siders attention as the Consumers are quite pleased to unwrap the exclusive deliverance of "123 Nourish me's" Latest innovation, the "Hello Sunshine" SPF 30 Suncare range for the whole family. The hands-on product is consumer safe whether there are babies in your family to aged skin. This product is safely free from harsh preservatives, parabens, sulphates, synthetics, sulphites and alcohol. The dynamic expression of the "Hello Sunshine" Range has left many local Sydney consumers feeling an experience of "Safety within compacted design finishes".
The pure vibrancy of this product sets a harmonious feeling of completion as you leave the house; whether you are going to the store, the beach, a long walk, or "Just because".  "123 Nourish me's" Natural finishes such as Beeswax, Coconut oil Camauba wax, Jojoba and Vitamin C has outshined all of the other competitors with Prominence of Care in all substances.


How to apply the product: Apply evenly onto dry skin 20 minutes prior to sun exposure. Re-apply every 2 hours and at regular intervals especially after swimming, exercise or towel drying. Avoid prolonged sun exposure and wear protective eyewear & clothing. Avoid contact with eyes. Patch test first and discontinue use if irritation occurs.
"The Belief behind 123 Nourish me collaborates the ideal of clean Australian living within Family-made genius".
The Masterminds Behind the "123 Nourish me" Brand begins with a relationship that has extended over life experience and business productivity for over 25 years. Alisa and Danni's Common interests in health, wellness and business created the power of their brand which grew foundations of the 123 Nourish Me product range.


"We take our kids health seriously and believe that kids deserve to be nourished and built into the healthiest versions they can be. We only make products that we use ourselves on our own children."


The belief system of the dynamic Duo has not only implemented Hearty products to the like-minded health conscious minds of local Australians; though via the "Hello Sunshine" range, they have built a National awareness for quality family health, and quality sustainable choices for family living.
The range that the company continuously builds trust never compromises on their ethics, ingredients or quality. Nourish me have found the absolute paramount quality organic ingredients obtainable as each product is designed to nourish and enhance optimum health and wellbeing.
For more information please visit: 123nourishme.com.au to order your very own nourish based products!