We all know just how important first impressions are. After a handshake, what's one of the first things people will notice about you? It's your smile. A friendly smile is a way of creating a friendly bond with people, letting them know you're happy to be in their presence, and projecting a positive attitude. This can be tough if you feel insecure about your teeth in some way, or don't feel comfortable when you smile. If you're in that unlucky group, use these tips to make sure you can smile with pride.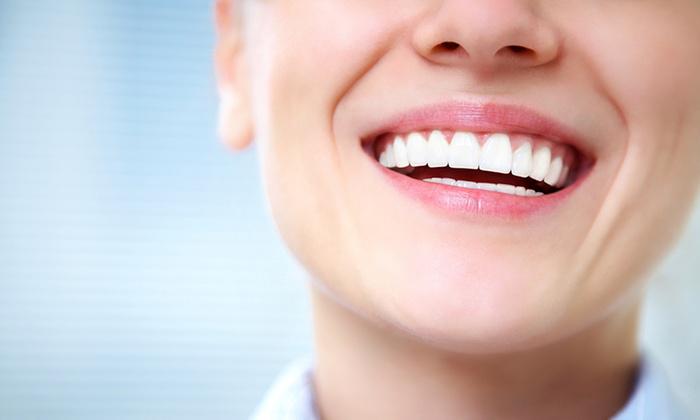 Fill in the gaps. One of the most damaging things that can happen to your confidence when it comes to your smile is the appearance of gaps between your teeth. If you've lost teeth due to decay or an accident and haven't had them replaced or bridged, it's natural that you'll feel self-conscious when flashing your teeth around other people. Even those who've lost plenty of teeth can get a dazzling new, natural set from a service like denture clinic brisbane. There's no need to accept a less than perfect smile – especially when the process of fitting new false teeth is so simple.

Stay on top of your dental hygiene. We all grow up being lectured by our parents to brush our teeth every morning at night, and most of us have been on the receiving end of a flossing lecture from the dentist – but many don't heed these warnings. Brushing twice daily, using a good quality toothpaste, flossing to remove small particles of food that can cause decay, and using mouthwash to freshen your breath can all contribute to a healthy, strong set of teeth that will remain intact throughout the years. Avoiding cavities and any form of dental work is the best way to ensure that your teeth look healthy and your smile looks happy.

Quit smoking. The vast majority of smokers already know just how damaging this nasty habit can be for their overall health, including the strong connection between tobacco products and cancer; but did you know that smoking might also damage your smile? Smoking can cause yellowing and discolouration on your teeth over time, trigger gum disease, and allow your teeth to decay more easily than a non-smoker's would.

Give your smile a new glow. Some people struggle with their smile because they don't have the white shiny look that they'd prefer to flash. Fortunately, there are plenty of easy ways to give your teeth a whiter shine. You can try over the counter whitening products like strips, special toothpastes, and mouthwashes, or you can visit a cosmetic dentist for a specialist tooth whitening treatment. How do you think those celebrities always have such perfect smiles?

Avoid foods and drinks that stain your teeth. Certain commonly consumed products can cause your teeth to yellow before their time. Coffee, tea, and wine are major culprits in our culture, so cut them out if you're worried about the look of your grin.

Don't fear the dentist. Too many people avoid visiting the dentist until they're in agony. Booking regular health check-ups will ensure that any cavities or potential problems are dealt with before they escalate into a bigger issue that could end with you losing a tooth.