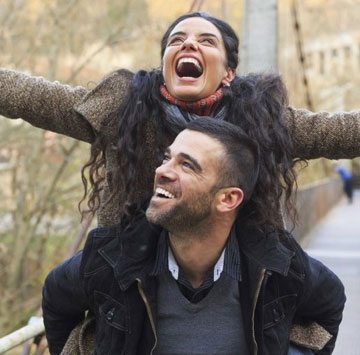 There are a number of ways to address hair loss, with hair transplants being the most common.
Taking the time to find an appropriate hair transplant clinic and the necessary funding, only to be told your surgeon can't help you, can be quite a blow, particularly if hair loss was starting to affect your self-esteem.
While you may be feeling frustrated and disappointed about not being a suitable hair transplant candidate, there was probably a very good reason why your surgeon came to the decision that he did.


Why You Didn't Turn Out to Be an Ideal Hair Transplant Candidate


If a surgeon doesn't feel that you are currently an ideal candidate for a hair transplant, they're definitely doing their job. Reputable clinics such as hair loss specialist in Melbourne, New Hair Clinic, will only ever perform surgery on a patient that is the right fit for a hair transplant. A surgeon that has suggested you put your hair transplant off actually has your best interests at heart.
Here are two of the reasons why you may have been rejected as a hair transplant patient.


Your Motives
If there's one thing that all hair transplant patients need, it's realistic expectations. Many patients walk into a hair transplant consultation with unrealistic expectations about the results that can be achieved. Some patients also don't fully realise what a big financial and emotional commitment a hair transplant is.
It's your surgeon's responsibility to help you make the best decision and if they don't feel that you're going to end up having a positive experience because of your expectations, they may ask you to take some time to consider the information they have given you before you pursue surgery.


Baldness Patterns
Hair transplants can only be performed on patients who have been experiencing hair loss for several years and have an established pattern of baldness. In some cases, your hair loss may come down to you going through a stressful period in your life or is due to a condition such as alopecia. Certain types of hair loss are not permanent and can be addressed by treating the underlying condition, which is why a surgeon might not feel that you're an ideal candidate for a hair transplant.


Unfortunately, if you don't have enough donor hair, you won't be an ideal candidate for a hair transplant. Having enough healthy hair at the side or back of your head is key to a successful transplant. When there isn't enough donor hair available, you could end up with uneven and thin areas of hair across your scalp if the transplant is still performed. Your hair type and colour will also need to be considered to determine if you are an ideal candidate.


At the end of the day, your surgeon wants to help you achieve the most cosmetically satisfying results, which is why they need to take several factors into consideration before deciding whether they can assist you with a hair transplant. Over and above that, you also don't want to end up making a large financial investment, only to be unhappy with your results.