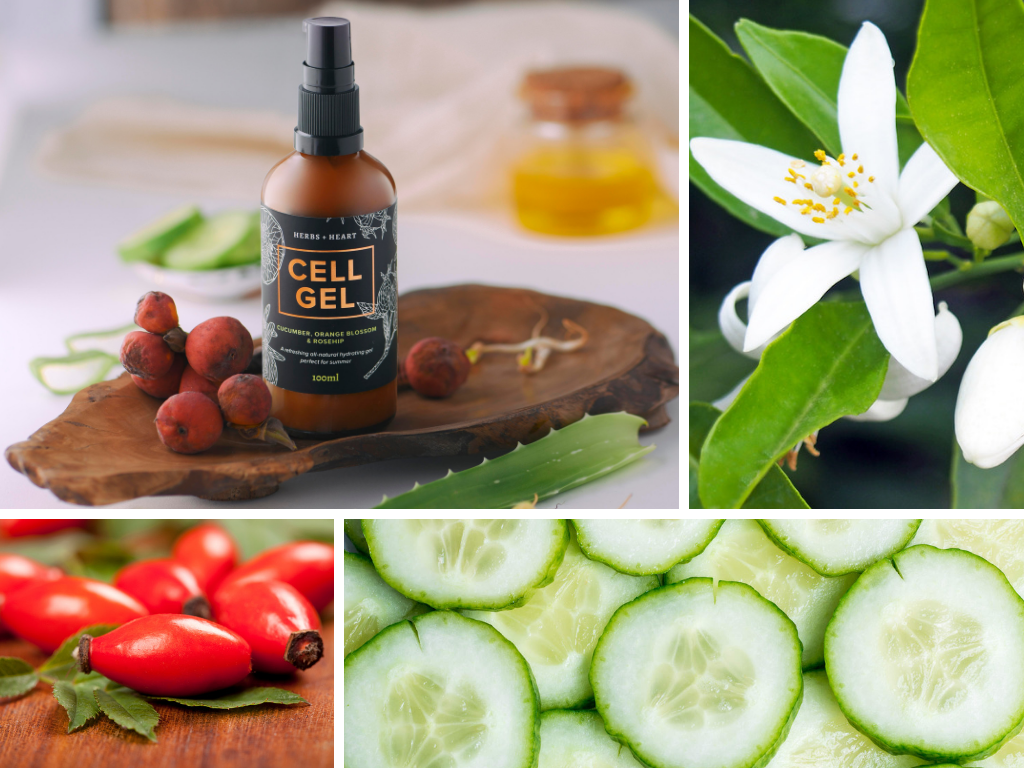 Summertime skin: the water based and nutrient-rich after sun gel-cream providing more antioxidant support than your traditional aloe
While summer might mean spending days on end lapping up the glorious sunshine without a care in the world, for some it's inescapably linked with months of sore, sunburnt skin.
The effects of UV damage extend far beyond redness and skin peeling.  Following exposure to the sun's harmful rays, unstable free radicals are formed which deprive healthy skin cells from oxygen and leads to premature skin ageing. As oxidative stress is related to skin wrinkling, discolouration and unwanted texture, antioxidant support is used to protect the body from free radical damage by donating electrons which neutralise their destructive effects.
Advocates for natural and certified organic ingredients, skincare artisans, HERBS + HEART, have developed a multipurpose after sun gel-cream which revolutionises the nourishing effect of traditional aloe by incorporating a number of antioxidant and vitamin-rich ingredients, including refreshing cucumber, soothing neroli and anti-ageing rose hip.
Using a water based gel-cream formulation which allows skin to breathe and release heat, HERBS + HEART's Cell Gel ($29.99 rrp) acts as a powerful humectant for sun damaged and sensitive skin by drawing moisture from the environment to nourish and reinforce the skin's natural hydration barrier.
Rich in vitamins B5, C and K, cucumber actively combats hyperpigmentation by limiting the body's production of melanin and reducing inflammation on a cellular level. Offering an abundance of silica, a natural collagen-friendly ingredient, the Cell Gel also utilises the antioxidant benefits of orange blossom (neroli) to restore oxygen into the skin and soothe redness and trauma. The added inclusion of rose hip maintains the structural integrity of elastin by nourishing the skin with essential fatty acids, including omegas 3, 6 and 9 which cannot be produced by the body.  
Doubling as a daily face moisturiser, the Cell Gel is fast-absorbing and designed to also refine the appearance of pores and balance excess oil production.