Healthy Japanese Foods to add to your diet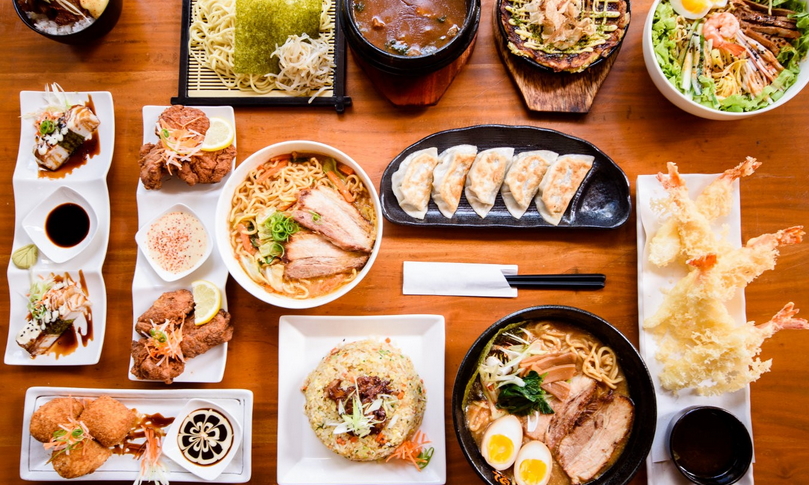 Traditional Japanese cuisine is based on "washoku", which comprises small simple dishes of seasonal, simple, and fresh ingredients. The age-old traditional diet does not involve anything fancy or complicated. One would be surprised to know that the traditional Japanese diet has a minimal amount of fats, animal protein, and added sugar. Instead, it is a whole-food-based diet rich in different kinds of fishes, plant-based food, and seafood.
Incorporating the traditional Japanese diet in your diet of at least incorporating some of the healthiest Japanese food in your diet will benefit you immensely, aiding in improved weight loss, longevity, digestion, improvement in your overall health amongst other numerous health benefits.
It is no hidden fact that japan has the lowest rate of obese people in their county and the people in their country are known to live longer than any country in the world. The secret to their healthy life and long life lies in their diet and the food that they consume. The Japanese diet is rich in steamed noodles, seaweed, tofu, rice, natto, cooked or pickled fruits, and vegetables. Their diet may include eggs, meat, or dairy products, but in very small quantities. And the pickled fruits and vegetables do not have added sugar, salt or fat in them, making it even healthier.
Also, the traditional Japanese diet has little or no processed food at all, instead, it comprises of the seasonal dishes, freshly prepared from the seasonal fruits and vegetables available. The Japanese diet is not only extremely nutritious but is also low in calories.
Japanese foods that you should include in your diet
The Japanese staple food is steam rice, noodles, ramen, soba, or udon noodles. If you are planning to change your diet and focus on the Japanese diet, a rice cooker is always useful to keep in your kitchen. It is come in handy for steaming not only rice but other varieties of food including vegetables.
The Japanese meal includes a soup in general. The miso soup is the most common one, but it is also the healthiest of the Japanese food, that is full of enzymes, important vitamins and minerals, antioxidants, and beneficial bacteria. It is usually made from fermented soybeans. Miso is a complete protein food with all the essential amino acids. Supporting healthy skin, lowering cholesterol, aiding memory and stress, boosting the immune system, preventing osteoporosis, strengthening digestion, and the benefits of the soup alone is endless.
The Japanese main dish includes fish, tofu, natto, seafood, or eggs, poultry, or meat in small quantities. Toping the list as the main dish is natto. Natto has a reputation of having a smelling that isn't as sweet as cinnamon. Natto is rich in Vitamins K1 and K2, which together aid in heart health and blood clotting. Since natto is fermented, the nutrients are well absorbed into the body. The unique enzyme in natto promotes heart health.
The Japanese side dishes include raw or pickled fruits, seaweed, vegetable in raw, boiled, steamed, sautéed, grilled or pickled, and wild plants. The side dishes also involve finely chopping of the fruits, vegetables, and wild plants. For that perfect cut and presentation of your dishes, keep a Japanese Kitchen Knife on your counter, so that whenever you are preparing he sides, your perfect knife is right where you know to find it.
Another important aspect of the traditional Japanese meal is the presentation of the plate. They believe that eating small bites with chopsticks creates a sweet harmony of flavors. They end their meal with a hot cup of green tea or a cold cup of barley tea, as their beverage.