Tips for Drinking Wine around the World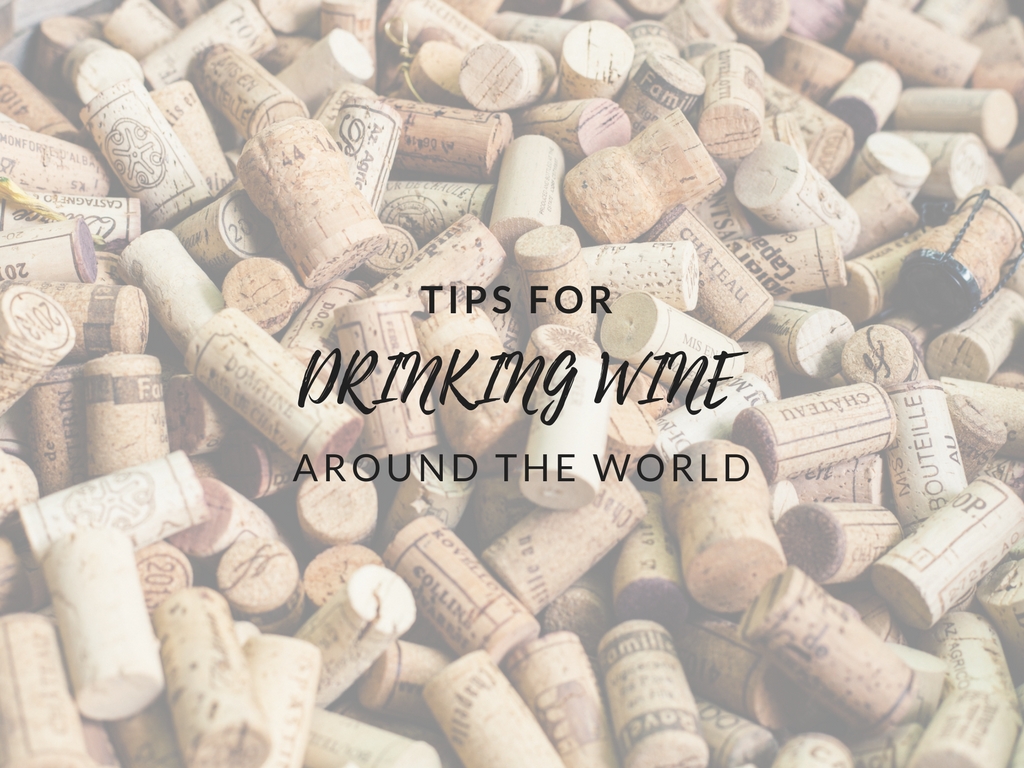 Compromises are for relationships, not wine. – Sir Robert Scott Caywood
Do you know how eating food from all over the world is in fact a unique way of traveling around the globe? Well, you could say the same thing about wine. Because of different climates and different wine producing traditions, the grape varieties and the taste of wines are very specific depending on the region. It's not just a question which country to go to for some Syrah or Cabernet Sauvignon, it is also important to know how and where to buy those tasty wines and how to enjoy them best. In this article, we'll guide you through the subtle art of drinking wine around the globe.
France
When someone says 'wine' most people instantly thinks about France. Yes, it is the cradle of some of the best wines there are, including Merlot and Grenache, and it is always a good idea to buy French wine. Merlot is the most planted grape in France, so you can buy it anywhere in the country, but because it is one of the most renowned wines in the world it is available everywhere from Europe to Australia. French people know their food pairings very well, so they pair the subtle fruity taste of Merlot with foods that won't overwhelm it, such as chicken and light meats. If you are visiting France, don't be surprised to see minors sipping wine with dinner and giving you wine drinking tips.
Italy
Another European wine-producing giant, Italy is especially famous for its Sangiovese produced in the regions of Umbria, Toscana and Campania. Since this wine isn't grown much outside Italy, the best chance you have to taste it is by visiting the land of its origin. But it is worth the visit because of its chocolatey and smoky flavours and high levels of tannin. While there are many other grapes grown in Italy, this one is very special because it pairs well with Italian food which is mostly based on herbs and tomato. From Florence to Rome, Italy is packed with wine bars where you can sip your favourite wines. The wine stores in Italy are charming places where you can get not only a bottle of wine, but also a lesson from the sellers. Still, if your travel takes you to Tuscany or other wine producing region, get your wine directly from one of the wine cellars.
Australia
Let's move away from Europe a little bit, and pay some attention to the up-and-coming wine region – Australia. Although it is also famous for Sauvignon Blanc, Australia's most prominent grape is Syrah. It is high in tannin, dark, rich in textures, spicy, peppery and full-bodied. Ideal food pairings for Syrah are also among Australia's favourite, and they include grilled lamb and barbecue pork. The best place to buy this wine is one of the wine cellars in Barossa. But, since Australians love their wine anytime and anywhere, there are numerous stores across the country delivering the best quality liquor in Australia to your door, like a bottle shop Sydney CBD has in its very heart which takes online orders.
United States
The USA isn't exactly the first country that pops one's mind when thinking about Chardonnay, but there is no denying that Chardonnays from Sonoma Coast and Napa Valley have their own character which is different from the French type. In fact, due to different climates, the wine from Sonoma Coast is different from the wine from Napa Valley, where the first one has a zestier taste, while the second one has more of a buttery, creamy taste. The culture of wine drinking in the USA is different from Europe, but it is still the largest wine consuming nation in the world. Although there are thousands of wineries across the country, Americans mostly buy their wine at liquor and grocery stores, but also at discount or warehouse stores. If you visit the United States for their amazing wines, we suggest you avoid discount stores when supplying on liquor, and go directly to the vineyards or charming wineries.
Buying and drinking wine around the world is different, especially when we are comparing Europe and the "new world". These tips will be of great use if you find yourself in one of these regions.