Written by Modern Australian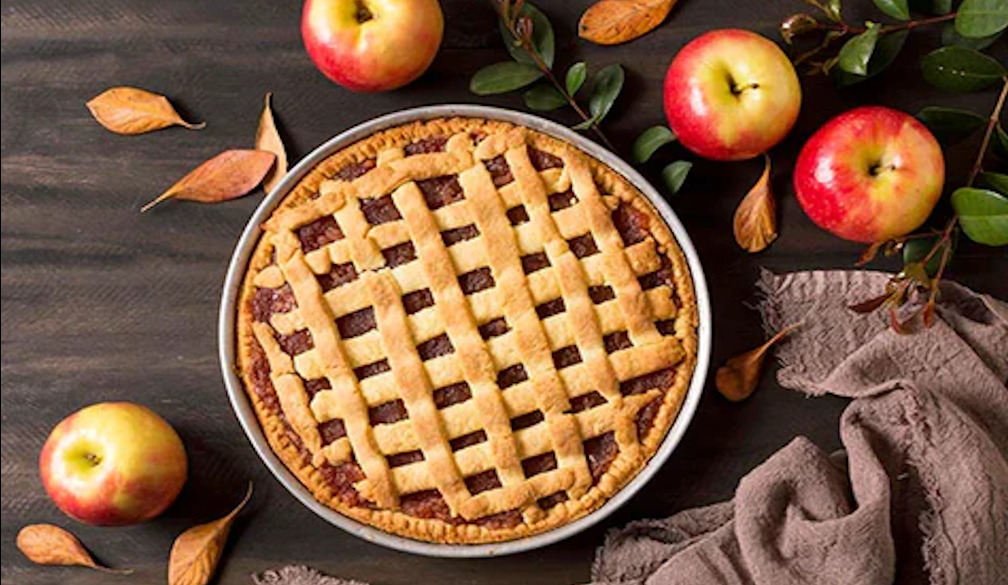 Apple pie isn't just a dessert; it's a warm embrace from tradition, especially come Thanksgiving. As it bakes, the kitchen fills with a comforting aroma that's almost a preview of the joy to come. And then there's the first bite—where the tender, spiced apple filling cozies up with the flaky crust, triggering a wave of nostalgia and pure delight.
Each bite is more than a treat; it's a journey down memory lane, a sweet reminder of the simple joys that tie us to the past while celebrating the present. While the classic apple pie recipe will always have its place, there are countless creative variations that can take this beloved dessert to new heights. In this article, we will explore unique apple pie recipes that will delight your senses and add a touch of sweetness to your holiday meals.
Classic Apple Pie Recipe: A Timeless Delight
Apple pies during Thanksgiving are like a warm hug from tradition, capturing the cozy essence of the season. Imagine biting into slices of crisp, tart apples mingling with the sweet warmth of cinnamon and sugar, all tucked into a flaky, golden crust. The baking journey is also a treat for the senses; as the pies bake, their delicious aroma fills the air, making the wait as delightful as the first bite.
Although the traditional apple pie recipe has its magic, Thanksgiving allows you to be bold and experiment.  Imagine drizzling some caramel into the mix for a sweet, gooey twist or adding a streusel topping for a delightful crunch. Really, the sky's the limit. You can toss in a hint of your favorite spice or even a splash of citrus for a zesty kick. It's all about making the tradition your own, and who knows, you might just discover a new family favorite!
Dutch Apple Pie Recipe: A Crumbly Delight
The topping on a Dutch apple pie is made with a mixture consisting of flour, butter, and sugar and is crumblier. It bakes into a golden hue and provides a wonderful buttery crunch to match against the soft apple filling. This apple pie recipe is completed by adding a scoop of vanilla ice cream to the delicious dessert.
Streusel-Topped Pies: A Sweet Crumbly Delight
This apple pie recipe ushers in a delightful crunch to the classic one. The topping, a crumbly blend of flour, sugar, and butter, bakes to a golden perfection, offering a textural contrast to the soft, spiced apple filling below. It's a simple twist that adds a playful, tasty dimension to the traditional recipe. The first bite is a harmonious play of textures: the buttery crumble of streusel giving way to the warm, soft embrace of cinnamon-kissed apples.
Lattice Crust Design: A Visual Delight
For visual effect, choose a lattice crust for an apple pie. Cover the filling with stripes of pie crust woven in a latticework fashion that permits some of the cinnamon-spiced apples to be visible at the corners and edges of the pie. Moreover, the complex design gives an appealing look to your sweet delights.
Mini Individual Pies: Charming and Personal
Individually-made small apple pies in tiny containers like muffin tins and ramekins will also add some charm to the dish. It is cute, and these sweet treats can be served individually; they are great for presentability, too. The filling is made from spiced apples, while the crusts are flaky.
Apple Galette: A Rustic Delight
A rustic apple galette is simply layering fruit slices onto any round-shaped pastry dough as is done for traditional pies. Pinch and fold the edges of the crust over the top of the apples, exposing the center. This decadent dessert reflects the beauty of autumn and presents an alternative option to pie.
Take your apple pies to a higher level this Thanksgiving by adding twists. Classic apple pie recipes or more creative twist pies will suit everyone's taste. Love them or hate them, regardless of whether you consider yourself a caramel-loving indulgent, buttered streusel topping or traditional galette person, the above-mentioned apple pie recipes will tickle your taste buds and make unforgettable memories with your family. Therefore, huddle up at the table and enjoy the tastes of autumn and the pleasant sugary flavor of apple pie.