Is Dental Floss Really That Useful? Dentists Weight In
Written by

Cynthia Schroeder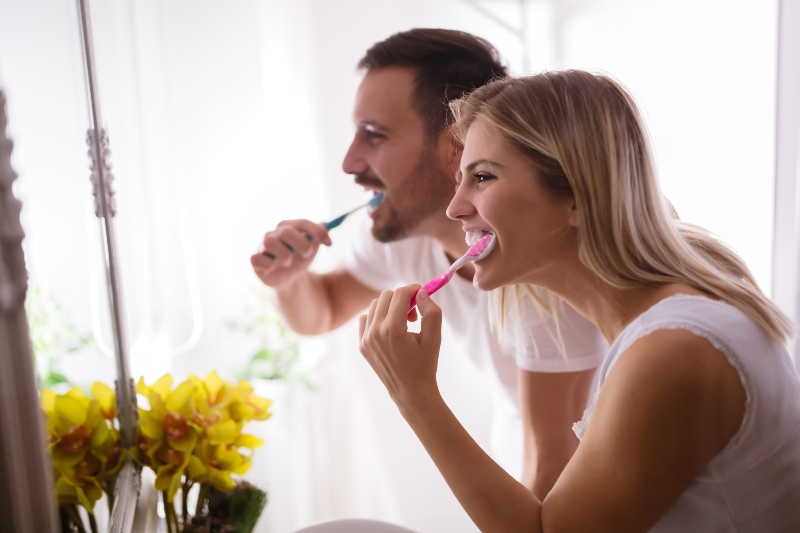 In a study by the Cochrane Collaboration, scientists came to the conclusion a few years ago: 
There is no useful data on the connection between regular flossing and the reduction of tooth decay and gum problems. 
The Federal Chamber of Dentists classifies: "However, it should not be deduced from the summary of the current study that less thorough dental care is insufficient. In everyday practice alone, dental floss is a useful tool for cleaning the interdental spaces."
"The studies are not entirely wrong," says Dr. Christian Sternat, dentist.
The problem: The effect of dental floss is difficult to measure since everyone uses dental floss differently. But the fact is that bacteria thrive in and between our teeth in the biofilm, which permanently damages our gums and tooth structure. 
Toothbrushes only reach 70 percent of our tooth surface. The interdental spaces can only be cleaned with dental floss or interdental brushes.
The alternative, a water flosser?
However, a more effective way to remove bacteria and ultimately plaque is to use a water flosser. A water flosser uses gentle jets of water to remove plaque from around your teeth and gums. 
Studies have shown that a water flosser removes plaque up to 33% better than just normally brushing your teeth. This article by Water Flosser Guide explains well the difference between water flossers and flossing and whether you can replace your floss entirely. 
So should we still use dental floss?
Dentists also recommends dental floss as an additive to normal cleaning when it is necessary. "It is crucial that you remove the plaque on your teeth at regular intervals," says Dr. Christian Sternat. Because it is the main trigger of diseases such as tooth decay and periodontitis.
"If food residues and biofilm cannot be removed sufficiently by brushing your teeth alone, aids for approximal room hygiene (dental floss, interdental brushes) should also be used."
Use dental floss correctly
If you use dental floss, you should make sure that you use it correctly - i.e. to clean the gaps, but without injuring the gums. "When I floss my gums, it's clear that it's not so healthy," says Sternat.
You should definitely use a new piece of dental floss for each tooth. If you don't, you may spread bacteria and food particles to other spaces.
If you are not yet good at flossing, you can have the correct technique demonstrated by your dentist or the dental specialist who performs professional tooth cleaning.
Dental floss - how often to use
The German Dental Association recommends that we clean our interdental spaces once a day. It is best to use dental floss in the evening, because then you will catch the leftovers that have accumulated during the day.
Dental floss before or after brushing your teeth
First brush and then floss or vice versa? According to an Iranian study published in May 2018, there is a slight advantage in that we first floss the interdental spaces and then brush our teeth.
Use mouthwash
In addition to mechanical cleaning with a brush, the gaps can also be cleaned with mouthwash. "But the additional benefit of the mouthwash is small," says Dr. Sternat. 
Mouthwash is especially useful for people who cannot brush their teeth properly in any other way. In any case, you should only use ready-to-use solutions and only dose them according to the recommended use. 
They are not a basic replacement for mechanical cleaning, says dentist Dr. Sternat: "You can do it, but you don't have to."