What to See When Visiting Detroit
Written by

NewsServices.com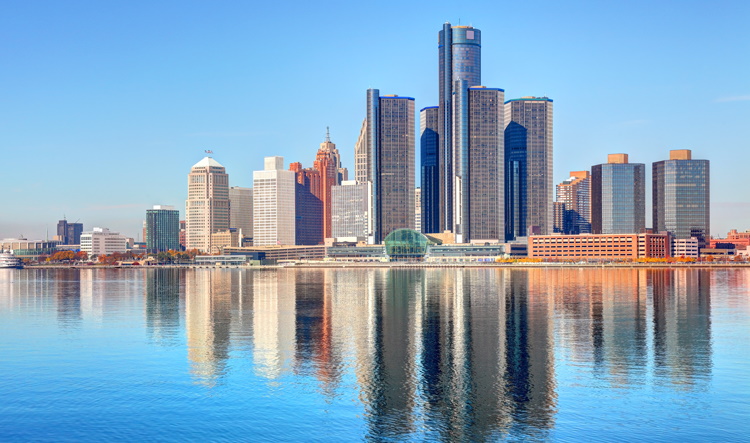 Detroit is a city with a sordid reputation, but it's spent the last twenty years stepping back to repair that. With massive art revivals, and everything from an active music scene, to incredible shopping and fun to have, this city will surprise you. So instead of hanging out in Royal Oak for your entire visit, get to know the real Detroit by visiting some of these fun and exciting locations.


Detroit Institute of Arts
Average rating: 4.8 stars out of 5 stars.
Location: Downtown Detroit.
Detroit is in the middle of a massive art revival, the likes of which nobody expected. With visual arts, music, and theater all becoming heavily anticipated and enjoyed in the city, Detroit is reinventing itself. This institute doubles as a museum and allows visitors to witness this revival firsthand as it happens.


Average rating: 4.8 stars out of 5 stars.
Location: Downtown Detroit.
Ford's history with Detroit is full of complications and rises and falls. Although Ford is often touted as the father of Detroit and brought a lot of Industry to the city, his family's lobbying also destroyed the public transit system in ways that it's still working to come back from. Going through this museum can be bittersweet for those who know the whole story, but it's also extremely informative on how workers' rights have evolved over the years.


Belle Isle
Average rating: 4.6 stars out of 5 stars.
Location: on the Detroit River.
Belle Isle can be that if the city is wearing you thin, and you need a getaway from everything. This small island on the Detroit River has many beautiful and peaceful tranquility you can't find very often these days. Visitors remark on how calm they feel when they leave, and the fresh air can do a lot for anyone who's getting worn down by city living.


Detroit Zoo
Average rating: 4.5 stars out of 5 stars.
Location: Madison Heights.
If you want to enjoy a walk on the wild side, the Detroit Zoo has something for everyone. With over 2,400 animals ranging from over 235 species, you're bound to see something you would never have expected. This zoo has plenty of fun and innovative exhibits, as well as a very walkable pathway that's accessible to anyone who wants to join in on the fun. Visiting this zoo can remind you what's so fun about living in larger cities and may have you hunting for Detroit houses for sale!


Average rating: 4.7 stars out of 5 stars.
Location: Downtown Detroit.
Detroit's history hasn't been an easy one. Since the first settlers arrived, through Ford, and into recent years: this city has been through a lot. Instead of bending backward to the past or hiding it, Detroit puts this on full display for anyone who wants to see it. This museum is a must-see if you're in Detroit since it can change your entire view of the city.