The many fears of fatherhood
Written by

Cara Barilla Educational Columnist and journalist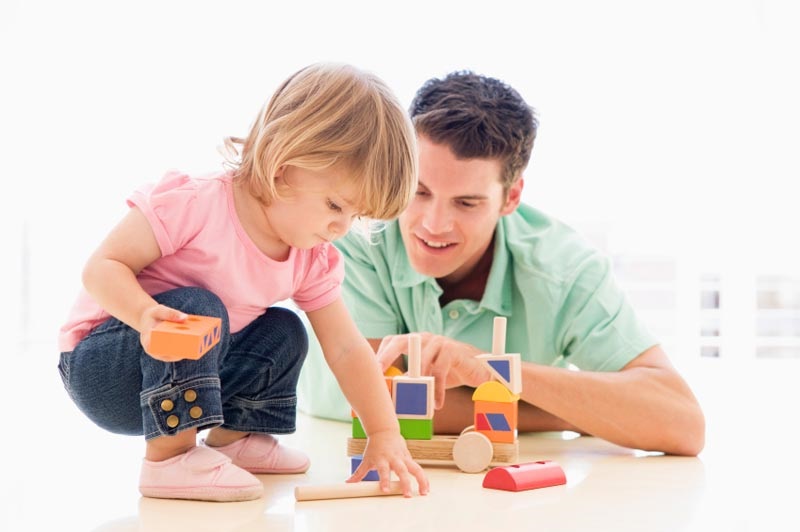 Many perceptions of the fatherly role in 2018 can be translated to many diverse avenues which can alter the family unit. Stress, anxiety, depression and anger severely can rise during the many early stages of fatherhood. Unfortunately in many cases this can be severe, relationship and life threatening. Balancing the issues within the household can be easily managed when one understands the concepts between their role, needs, wants and making time for self reflection. It is foremost common for many men to stress over minor details and non marital subjects.
This may lead to isolation and escapism.
Gaining awareness is crucial in this situation as one can truly balance this mentally and physically strenuous time.
Below are some of the more common attributes to the common husband that may tend to "freak out" more so than others.
Baby noises
: A lot of men have the fear of the noise of a babies cry, squeal and shout. This is usually triggered to the men's natural instinct of trying to "fix" problems instantaneously. Unknown from the true meaning of the babies individualistic characters, tones and pitches of "cries", many men don't really have the natural instinct of translating the sounds to forms of needs and communicative approaches.
Timing is out of whack
: Many men in today's society have the common " auto pilot " day-to-day syndrome; which may work for most, although when a baby enters their lives the instant changes which it may encompass can bring these husbands back to "reality". This would included the Interferences off sleep patterns, home meal schedules and can reinforce the traditional male role into the "homemaker duties".
They are no longer "number one"
: A lot of men may feel the post-natal depressive reactions which a natural mother would instinctively possess. The male "dominant" household roles has increasingly dropped at this stage where many spouses lose priority of nurture from their partner. This is extremely common; though it has many downfalls such as male "over ego possessiveness" NPD (narcissistic personality disorder), depression, anxiety and anger. If you feel your partner is showing any of these signs, it's best to speak with them, a counsellor, psychologist and local gp to balance and sustain healthy mental awareness.
Handling
: many hours of rocking, holding, cuddling, nurturing, dressing, feeding and bathing can come quite natural for the birthmother. Many men all over the world have become more hesitant when holding their babies for the first time. Many men feel the fears of injury, and incorrect handling. If this ever occurs you can break your natural guiding down for them, assessing their comfortability; it's great to practise on dolls and even book in with your local midwife and early childhood nurses for guided handling classes, parental assessment classes and even a baby first aid course which will come in handy for the whole family.
Extra time at work:
The fear of being the primary source of income for your growing family can be quite a handful. It's best for yourself and your partner to balance time routine, understand how both people can help one another, delegates and try to accommodate eachothers needs. This will ease off the pressure from both parties. For example; if the father is facing a crisis mentally due to work, the rotation of roles may work for some families if the mother is ready, comfortable and capable to work. Having a double income can be more helpful in this expensive society. As the primary income bearer; it may be a good idea to organise a financial planner to assist in organising the monthly or annually spending and saving regime to aid in the burden of anyone working too strenuously or overtime.
New "mummy" errands
: During the time of the mother preparing for pregnancy, birth and new motherhood, there will be many hours running errands to the local grocery store or baby product store. Whether you ares buying an ice pack, chocolate or necessary baby items; it's is crucial that you are an empathetic support force for your partner during this time. It may cause many dads to freak out as many requests will be "out of the ordinary", though within respectful and supportive conditions it is important for your partner to go ahead with the unconditional help of "mummy" errands.
Testing your patience
: Whether for running additional errands to listening to household noises at a new level of stances, it's crucial that you remain patient at this important time. Just remember that this is a very important time in your lives with many things such as routines will change. You will have to wait more, do things not from your own will, though for your own supportive self. This is a crucial time to be your selfless self. Understanding the importance of unconditional help, love and support will be strengthened and tested during this journey.
Creating additional mindfulness is crucial in this situation. It's best to speak to a local health related professional to grasp the fine details via what can potentially create imbalance. Whether it is for yourself or your loved