10 Car Date Ideas And Tips To Make Them Fun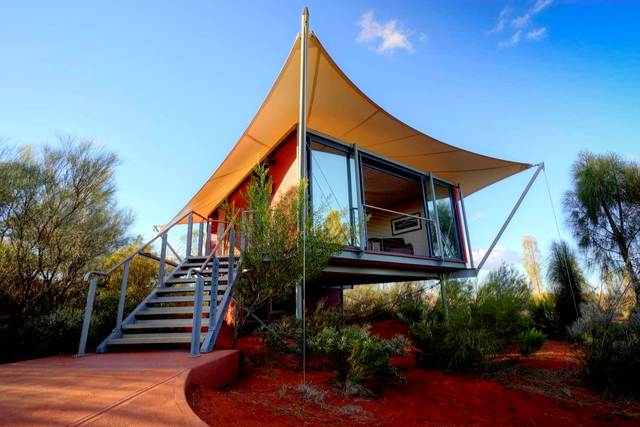 Everyone in love believes that going on a romantic date is the right idea. The aim is to escape crowds and enjoy the comfort of your vehicle. It's a clever way to keep your relationship strong throughout the winter and at night.
During the pandemic, your need to stay creative and plan for a date that won't cost you much and will be attractive and enjoyable. Staying at home watching movies might get boring, your mind needs some stimulation. Car dates are fun and can be kept safe. 
Here are some car date ideas and some tips to make them fun. Make sure to document your dates. Perhaps make them into a vlog you can post on YouTube. You can use the help of some platforms that will give instant boost in the engagements your date vlog gets so the future vlogs will have better chances at trending. 
     

Get A Drive-In Movie
Due to pandemics, the drive-in movie has become one of the best things to do right now. Here you grab your blanket and some snacks, and you can choose to see what your local drive-in theater is playing. The environment will be warm and intimate, and no one will be mad at you if you and your partner talk during the movie.
     

Start Parked Car Conversation
When two people are together, definitely a car parked conversation will hit. If you have something to discuss with your lover intensely, then find excellent parking and drive in your vehicle for the discussion about whatever you need. The environment should provide a fantastic place to know each other better.
     

Watch Sunset Drive
You need to leave town and head to the countryside for your favorite road trip to watch the sun slowly dipping below the horizon. It's because most people don't appreciate sunset enough. At this point, find the highest place you will stand out as you reminisce about the time you made out as the sunsets.
You can consider early morning head out and watch the sunrise as you enjoy the scenery. Here you can grab a cup of coffee or tea and donuts to go with it for the trip. Hip in the car and enjoy the epic moment of the day.
     

Have Glamping Experience
Most people crave adventure, think of car camping, the best way to have a romantic getaway in the woods. You can drive to the nearest campsite as you head on a romantic woodland walk. During the night, you can get your stack of marshmallows out and set your soundtrack for an evening as you sit by the campfire. You can set up a tent or create a cozy nook in the boot of your car in your unique way as you enjoy the glamping.
It may not be easy to enjoy a picnic on the grass during the winter, but you will make your car a better place to have fun. You will have to sit on your truck and bundle up with some blankets and sweaters to keep the worth. Besides, it would help if you had some warming drinks like chocolate and hearty soup.
     

Enjoy Car Sex
How can the trip end without sex? Mostly car sex is associated with people who can't take their partners home, but it doesn't mean to be this way. It will be better to try something exciting with your partner in a new location. It will help to be wise and make sure you are secluded before you do it. You don't need to expose the whole thing to passerbys.
     

Have A Picnic in The Trunk?
If you like the idea of a car trip date, prepare your food for a healthy choice as you head to the excellent, scenic spot. It might be too cold to have your picnic at the back of your track with the doors open; instead, eat inside. As long as there is warmth inside the vehicle, the breeze can be nice. If the car heater does work out properly, you may choose to replace it with a new one before your road trip.
     

Play Cash Cab
The Cash Cab game is meant to keep you busy, but if you haven't seen the game, you can as well play along. The idea in the set gets a game is to answer trivia questions as you earn money. You can recreate the app in the Cash Cab at-home game as you continue playing. Ensure to keep track of what you have lost/won during the play on your date.
     

Watch Scenic Drives Via YouTube
Watching keeps your eyebrow raised as you pretend to be in unique places around the world. You can go ahead and drive to several national parks that you may like, for example, Champ de Elysees in Paris. You can visit any site you may select from your favorite parking spot and spend the time you need as you watch together.
     

Cuddle
When you're starting your road trip, you must be ready to cuddle your partner at every stop. Get some blankets and comforters, perhaps favorite plushies, depending on the weather so that nobody gets cold or uncomfortable.
 

Get Campers' Retreat
Make your trip look better by introducing a camping experience. You can use an SUV or van to set. Your sleeping bag in your car. Here you need to have with you all the essential items as you plan for your trip and, if necessary, get the permit from authorities.
Make sure to check on camping etiquette and car camping rules before starting your car trip date. While you're on the date, you may want to install a roof rack, so you need extra storage to carry what is essential for that comping.
You have a lot of fun on car dates because you get to see new places and bond with your buddy. We've just touched on a few ideas to help you prep for the date, but there's still time to learn more. With this type of date, you should plan a surprise for your significant other.