Dreams Do Come True: 5 Mattress Buying Tips For A Restful Sleep
Written by

NewsServices.com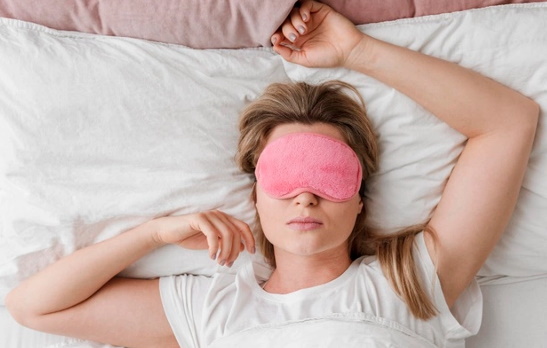 Are you having trouble sleeping at night? And does your mattress feel like it's not giving you the comfort and support that you deserve? Well, this might be an indicator that you need a new mattress. Having a well-rested sleep is a luxury nowadays. In today's time, where everything is fast-paced, a mattress that could support your worn-out body is a must.
Searching for the ideal mattress is a tricky job if you don't have a single knowledge about what you are looking for, but one thing is for sure: there are many options to choose from and tips on how to score the mattress that is perfect for you. With that, here are some valuable tips on how to purchase a new mattress for your home.
Know Your Mattress Types
Many mattress types are available in the worldwide market today, and the selection process can be pretty tricky. It is always important to know your preferences beforehand to narrow down your list, making your selection process easier. Planning to purchase a mattress for your home is essential since it is an investment that'll serve you for years.
To know which is the best mattress to buy, choose a mattress that can give you the adequate amount of comfort and support you need. It is also always right to consider your preferences since you will be the one using the mattress. To help you with your selection, here are some mattress types you should consider:
Memory Foam
Memory foam mattresses are pretty famous for homeowners because of their unique characteristics. Also known as viscoelastic foam, it is excellent for its body contouring effect and is suitable for back and spine alignment. It is also super soft, making it a perfect choice for side sleepers who put a lot of strain and pressure on their shoulder, spine, and hip.
One good quality memory foam possesses is that it is durable. It can last for at least 6 to 8 years without the sagging if well taken care of, and it can help you save a lot of money for a couple of long years. Memory foams can give you the sleep that you have been dreaming of, and the relaxation, support, and comfort bundled all together.
Latex
A latex mattress is also a crowd's favorite. It is well known for being eco-friendly and hypoallergenic, making it ideal for sleepers prone to allergies. Because of its natural elements, a latex mattress also has antimicrobial properties known for eliminating the build-up of molds, mild dews, and dust mites.
Latex mattresses are also durable, with a lifespan that could last for about 12 to 20 years, making them ideal for individuals who are looking for long-term mattresses.
Innerspring
An innerspring mattress is one of the oldest mattress types in the world. It gives off a luxurious bounce and has excellent edge support because of the coils or springs in the mattress's core. It is best to note that the more springs an innerspring has, the more and better support it gives to your body.
If you have been searching for a breathable mattress if you tend to sleep hot at night, this might be the perfect option for you. Innerspring mattresses have hollow spaces between the coils, making it easier for the air to circulate inside the mattress, giving you a cool night of sleep while still providing the comfort and support you need.
Mattress Size Matters
One vital feature to consider when purchasing a mattress is the size. Knowing the size of your space beforehand can save you from the hassle and regrets that may occur after buying the wrong one. Many individuals tend to overlook this aspect, resulting in purchasing a mattress that is either too small or too big for their designated space.
To know which mattress size is the perfect one for you, it is recommended to consider your height, the person you're sharing the bed with, your bed space, and even your bed frame to purchase the right mattress size.
Stay On Your Budget
It is a fact that a new mattress is an investment that will serve you for a couple of years or more, so it is crucial to choose a mattress worth every cent of your money. Staying on your budget when purchasing is quite tricky when there are many mattress upgrades offered to you. To avoid overspending, stick to your list and prioritize your needs first before adding upgrades.


Thickness
The mattress thickness depends on your preferences and personal factors, especially if you are experiencing any muscle and back pain. If you are about to purchase a mattress, choose the one with the ideal thickness that could give you enough support and comfort when sleeping. If you have an existing health condition, it is best to consider it in choosing the.
Comfort and Support
The main goal in purchasing a new mattress is to experience the comfort and support you deserve. An ideal mattress should help you alleviate the body pains and stiffness you experience from your previous mattress. It doesn't matter how expensive or affordable your mattress is. If it doesn't do the job, then it is simply just not worth it.
Takeaway
Purchasing a mattress can be quite tricky and stressful at some point, but for you to experience the sleep of your life without tossing and turning every night, choosing a mattress that will fit your preferences and needs is highly important.