Water Damage Restoration: Assessing Damages to Your Home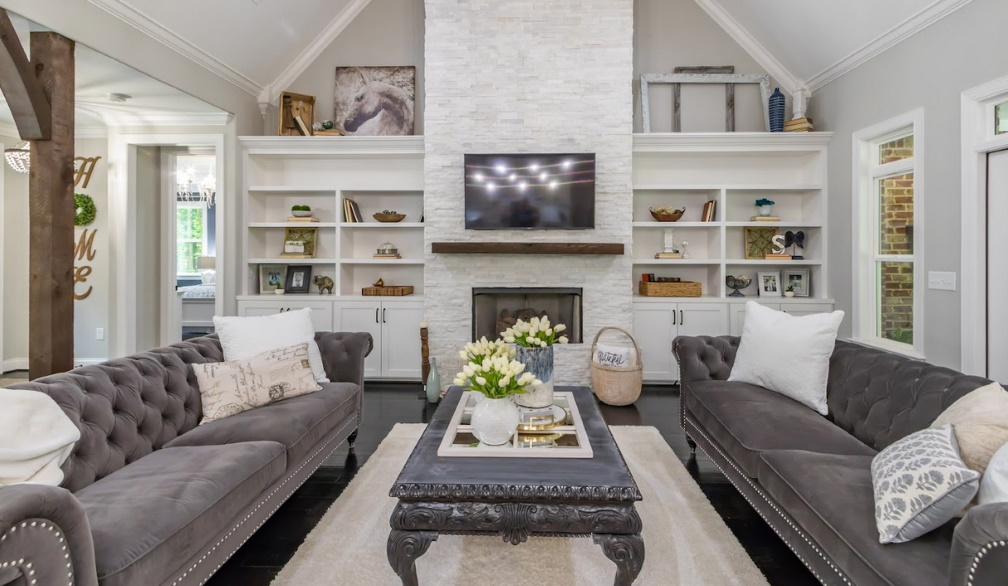 Natural disasters, flooding and leakages all contribute to water damage. Whether it's a busted pipe, leaking appliances or something more severe such as sewer bursts, flooded basements or fire-related water damage, they can cause serious issues. These water damages can be stressful, and you must address them as quickly as possible. 
If not dealt with immediately or ignored, it can lead to another significant problem. Mould growth happens as fast as 24 hours and can grow from small amounts of water. Not to mention they can hide within walls or under floorings and, if not removed, may cause health risks. Water damage can also result in different hazards such as electrical, physical and chemical. These hazards can also cause structural problems increasing the risk of injuries or accidents. 
The initial step in any water damage restoration issue is to identify the water damage source or leak and stop it from causing further damage. Once you do this, proper restoration damage should be finished by professionals to remove extra moisture and restore your home. These professionals can also inspect all the corners of your home to check for any hidden leaks or damages that may affect your home's structural framework and prevent any damage from happening in the long run. 
This article discusses how best to assess water damage at home and the initial steps you can take to mitigate water damage. We'll also discuss how best to identify if water damage is old or new and the risks involved at your home. 
What Is Water Damage? 
Water damage is any damage done to the interior of your home from varying water sources. Whilst the description may sound simple enough, there are multiple ways that water damage may occur and vary depending on the type of water and duration.
Here are a few occurrences that cause water damage:
- Rain leakage that seeps into walls and ceilings

- 

Damaged pipes that saturate walls and ceilings

- 

Flooded basements that seep from the floor up to the walls and ceilings

- 

Plumbing problems that cause toilets and sinks to overflow

- 

Leaking appliances such as washing machines and dishwashers

- 

Sewage pipe bursting or backflow

- 

Clogged gutters

- 

Malfunctioning sprinkler systems
All these occurrences can be mitigated if detected early, so constant inspection is a must for your home, appliances and pipes, even when there is no suspicion of any leakages or water damage. 
How to Determine If Water Damage Is Old or New?
There are tell-tale signs if water damage has happened recently or has been going on for a long time. One important sign is the presence of a water spot or water ring. 
For newer water damage, it will only manifest as one dark water spot without the presence of water rings. Because the water hasn't seeped in yet to the material, the surface will feel wet and firm. With new water damage, you can easily dry it quickly using an air mover or dehumidifier if you have the equipment. 
On the other hand, older water damage will have multiple dry water rings around the material, indicating that the material has been exposed to water for quite some time. This will make the surface feel softer and sponge-like in consistency. If the old water damage has been extensive enough, you may see decay or the presence of moulds. This type of water damage usually requires the intervention of professional water restoration services and a mould specialist. 
What Are the Types of Water Damage? 
Water damage can be classified into three types and is usually gauged according to the turbidity or murkiness of the water. Understanding these three classes will give you a clear assessment of whether you need professional intervention for water damage restoration or just do it yourself. 
Class I or Clearwater—This type of water usually comes from rain, gutter leakage or sprinkler malfunctions and does not require using any personal protective equipment as they do not pose any health hazard. 
Class II or Gray water—This type of water comes from appliance leakages such as washing machines, toilets or sinks and needs personal protective equipment such as gloves and boots as they pose health hazards. You can, however, do the restoration yourself, provided you disinfect the area after fixing it. 
Class III or Blackwater—This is the most dangerous and dirtiest type of water as it may come from sewage bursting or flooding nearby water sources such as streams, ponds or rivers. This can pose severe health hazards such as leptospirosis, cholera, typhoid fever, amoebiasis and otherwater-borne diseases. Extreme caution is required and you should immediately call professional water damage restoration services to get rid of the standing water and provide decontamination. 
Water Damage Timeline
Water damage can occur fast since water can flow anywhere and requires an outlet. Once water stays in an area or becomes stagnant inside your home, this can lead to physical, chemical and health hazards. Your floor, walls, ceilings and furniture will get wet and risk getting contaminated or destroyed. It is crucial to get the water out of your property immediately to salvage the remaining items that are dry or not affected by water damage.
Here is a timeline of what happens to your home if there is no proper intervention from a water damage restoration service:
Water damage within 1 to 24 hours
- 

Drywall begins to bulge and break

- 

Furniture swells and cracks

- 

Metal surfaces begin to rust

Water damage within 48 hours to 7 days
- 

Mould and mildew will start to grow and spread

- 

Floors, windows and doors will start to swell and warp

- 

Metal surfaces will corrode further

- 

Biohazard risk

Water damage after more than a week
- 

Continued mould and mildew growth

- 

Decay and structural damage

- 

Biohazard contamination risk increases

- 

Cost of water damage increases

- 

Professional intervention for restoration and mould removal is required
Beyond this point, there is no saving your home and you may need to throw away many items, materials and furniture to prevent contamination. This also requires a significant or complete overhaul of your home which may incur higher expenses for you. 
The saying that prevention is much better than cure applies very well in this situation. Whilst water damage may still occur in your home; you can quickly assess and call for immediate professional help to prevent further damage and protect you and your family from the potential hazards and risks brought about by water damage.