5 Factors That Make All the Difference in Your Bathroom Remodel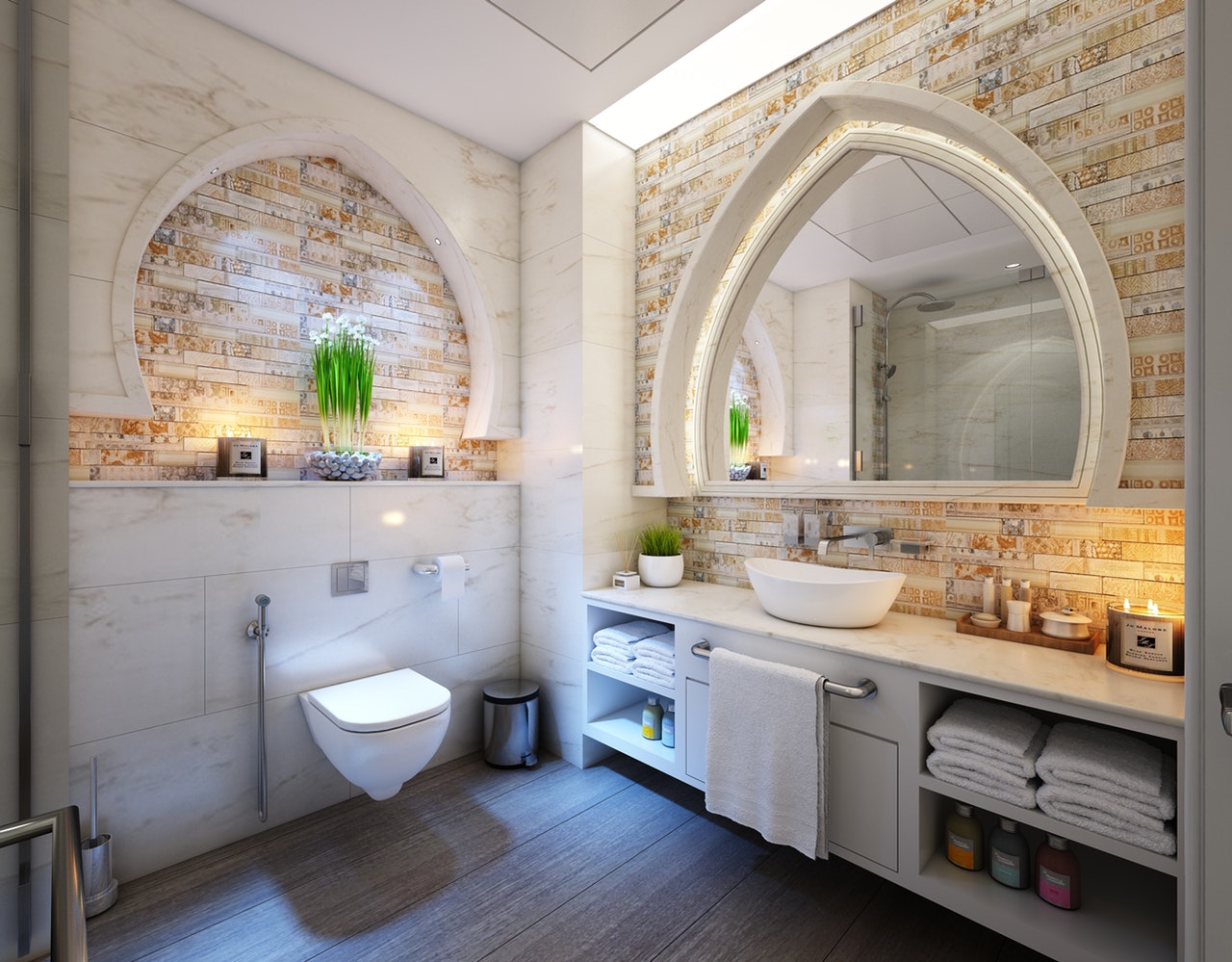 Your bathroom may not be the heart of your home, but it's still a room that you will inevitably visit every day and that your guests are more likely to see than your kitchen or bedroom. Therefore, it's still important that it can leave a good impression on your visitors and make you comfortable in your own home. Fortunately, with a few considerations in regard to your bathroom remodel, you can make it look better than ever before – and here's how.


Plan the layout
The layout is one of the most important parts of your bathroom remodel simply due to the fact that it's extremely difficult – and extremely expensive – to change later on. In other words, it's a part that you want to get right from the start. In order to do this, think about your current bathroom layout and what you'd like to change about it. Maybe you and your partner have trouble getting ready in the morning at the same time or you want your towel cabinet to be closer to the shower. Whatever it is that you'd like to change, write it down along with the room measurements and talk with your contractor about the best way to implement your ideas.


Think about the lighting
The lighting is one of the most overlooked details, but you'd be surprised how much of a difference it can make. The key to good lighting is layering the sources. This means that you should have a good overhead light, some accent lighting to emphasize the focal points or create the right ambiance, and task lighting to make your daily routine easier. If you mix those three types of lighting, your bathroom is guaranteed to be much more functional. You'll never again have to struggle to shave or put on makeup with insufficient lighting.


Choose the right sink
People usually focus on toilets and showers, but your bathroom sink can make a huge difference as well. Fortunately, bathroom sinks come in many different styles and colors, so you should have no trouble choosing one that would match your other bathroom fixtures and the overall style of the room. Plus, you can also find sinks with inbuilt storage, which is perfect for smaller bathrooms. Moreover, if you choose a stylish bathroom sink, and place it across your bathroom door, it can also serve as a great focal point that would leave a good first impression on everybody who enters the bathroom.


Choose the right materials
Considering that the materials in your bathroom would be more noticeable than in any other room, it's especially important that you make the right choice. Besides the aesthetic factor, you also want to look into the price of different materials, their durability, maintenance requirements, and sustainability. There's nothing wrong in splurging a bit on such a big part of your bathroom, but you want to splurge once, not spend a fortune on upkeeping.


Go green
Preserving the environment is becoming more important than ever before, and your bathroom offers you plenty of opportunities to do that. From choosing sustainable materials to opting for fixtures that can help you save water, there really is a lot that you can do. Plus, making your bathroom green would send a positive message to your guests, and you're guaranteed to feel much better while using it, knowing that you are making a difference.
Even though it might not be the largest or the most "active" room in your home, the bathroom is still an essential part of it. It plays a role in the overall comfort of your home, and it can make or break its style factor. This is why it should not be neglected. So, if you're thinking of remodeling your bathroom in the near future, consider the listed tips, and your bathroom is bound to look like it's a part of a luxurious spa or a five-star hotel.