Glamorous Gifts - 5 Luxe Giving Options When Only the Best Will Do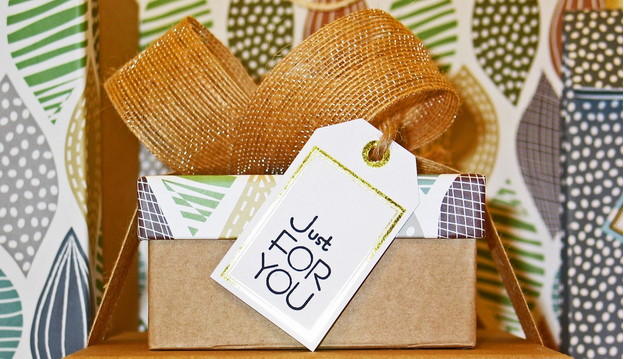 As the holiday season draws nearer, you may naturally begin to stress over what to get each person on your shopping list. From your practical parents to that hard-to-buy-for best friend of yours, Christmas shopping can get so tedious and time-consuming. 
Make this year's shopping adventures easier by taking a suggestion or two from the list of gift ideas below. When only the best will do for your loved ones, these ideas are your secret weapons, each one sure to make you into a gift-giving dynamo. 


1 High-Quality Cookware Sets
Whether that special loved one is a whiz in the kitchen or not, high-quality cookware sets make a great gift simply because they're beautiful and functional. Who wouldn't want a beautiful, classy set of pots and pans to cook with or even just display in their kitchen? 
Be sure to look for non-stick options as this feature makes all the difference. Also, if the person you're buying for is known for making a certain awesome dish, try to get cookware that caters to that particular type of cooking. 


2. A Spa Day or Two
There are few people in this world who wouldn't thoroughly enjoy a spa day. Encompassing anything from a couple of hours in a city haven to an entire weekend in a relaxation retreat, these spa packages are filled with massages, beauty treatments, and stress-reducing indulgences that anyone is sure to love. 
If you really want to go all-out with this gift idea, opt for something extravagant like a spa retreat vacation. 


3. Season Tickets to Watch a Favorite Team
If your loved one is a huge sports fan, giving them season tickets to watch their favorite team in action might just be the best gift they ever receive. 
If this person wears nothing but team gear during the season and yells at the TV like they're the coach during games, this is the perfect gift idea if you can swing it. Just be sure to buy two seats so they can take you along, too!


4. Alcohol
Not many people will complain about receiving alcohol as a gift. Whether your friend is a wine-drinker, or he loves a nice glass of smooth whiskey, you can't go wrong with this gift idea. 
Carefully consider what type of alcohol your friend enjoys and then take it a step further with something special. Think rare bottles of wine, expensive specialty spirits, or even a beer-making kit to leave a lasting impression. 


5. An Espresso Machine to Beat All Espresso Machines
For the family member who lives on coffee and spends hundreds of dollars a year at their local Starbucks, giving a coffeehouse-worthy espresso machine is sure to be spot-on. 
The Breville BES870XL is a beast of an espresso machine, complete with a grinder, a frothing wand, and a myriad of customization settings. At just over $500, it's a tad pricey, but when it comes to a good cup of coffee and the happiness of your loved one, this is one cost that's definitely worth it. 
The holidays are just around the corner, which means another shopping season is looming too. Rather than stress about what you'll get your closest loved ones, take a clue (or two) from the list above. From high-quality cookware sets to an espresso machine fit for a king, you can't go wrong giving any of these gifts to those you hold nearest and dearest to your heart.