What to Consider When Buying a Home With Kids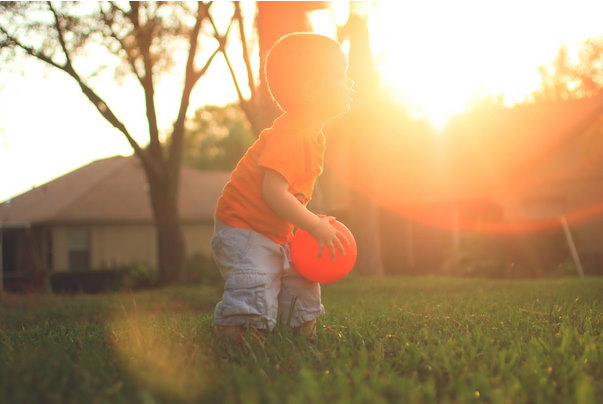 The process of hunting down your dream home can be extremely exciting. On the other hand, it can also be quite stressful and time-consuming. And buying a home with kids can add an additional layer of complexity to this process. You're not only looking to satisfy your own needs and wants but also the ones of your children. This means compromise, so there are a lot more elements to consider before reaching the final decision. It's easy to fall in love with one or two things, but it's crucial to cover all the bases so you can find the perfect home for the whole family. So let us dive deeper.
Think Big
The thing with kids is that they grow. Families can grow too, no matter if you planned it or not. That's why it's crucial to plan for the future by making sure the home you've chosen is big enough to enable this growth. Some kids are just not able to share a bedroom into their teens so a spare one is definitely a plus. If a house has some rooms, such as the attic, that could be converted later on, that could be a solution. And maybe, later on, you'll regret that you and your spouse didn't opt for a separate bathroom. Since the kitchen is the center of every family home, this is where the size matters the most. 
It's important not to overlook the storage space - sports equipment and toys of your kids will require plenty of it. A designated playroom is also a good solution for trapping all the noise in one place. The yard is also extremely important since all the playing can be relocated outside during the summer - you need to make it big enough for riding the bike or kicking the ball. You need to ask yourself whether you can afford all this and is also a part of thinking big. If you're taking a loan make sure you conduct proper research beforehand, investigate all your options online and find lenders with competitive interest rates. It's not all about the purchase since larger homes have larger maintenance costs and there may be a need for compromise.
The Impact of Location
Naturally, location depends on your personal preferences and circumstances - some like it urban, some rural. But it's also a question of community, which is especially important for kids. They'll be provided with a stronger sense of community in a small town and they'll be closer to nature, while they'll be closer to culture in a city where theme parks or museums are in close vicinity. There is no right or wrong answer, but your children need to be a part of this decision. 
Location research should encompass the type of neighborhood and how safe it is, local facilities and amenities such as parks, playgrounds, and schools. Since good schools are a priority, this can help you narrow down your research to a particular area. You can start looking for schools online but try to visit them and speak with teachers before you reach the final decision. Pay attention even to the smallest details, such as the type of street - quieter cul-de-sacs tend to be safer due to the lack of traffic. 
Safety on the Inside
While a great deal of safety depends on the location, there are also things on the inside you need to think of. Is the house easy to child-proof, or there are too many rickety surfaces, sharp corners, and steep staircases? Small children are curious adventurers, so don't forget about the yard - bushes won't prevent them from wandering off, so you'll need a proper fence in place. It's also important to fence off any water features such as pools and ponds since they're a potential drowning hazard. 
Final Thoughts: It's a Team Effort
We've mentioned the need for compromise in the beginning. Some things you can decide on yourself, such as safety features and financial calculations, but for others, it's important to keep your kids involved. Once you've narrowed your search to a couple of properties, take them with you. Seeing things from their perspective is extremely important since they'll probably notice some things you've missed. Making them a part of the house hunt will not only provide you with their unique insights, but it will also prepare them for the move into the home that all of you will like.