10 Things to Consider Before Customizing Your Windows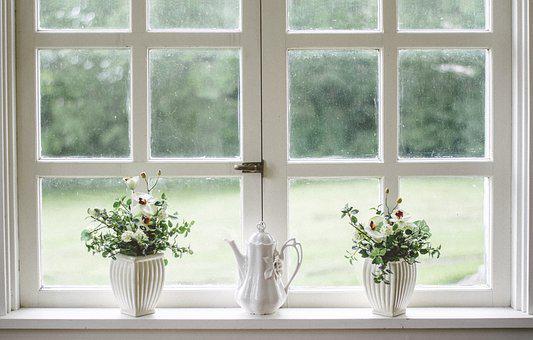 Windows are an important feature of your house's appearance. If they are worn out, your house will look the same. Search around and ask homeowners about the thing that they love the most about their house. The majority will say the view and the location of their house. Some people agree to live in a smaller house for the sake of the view. That view is only enjoyable if the windows of your house are in good shape.
Choosing the right windows is not easy if you are buying a house or renovating one. It has some parameters that you must consider. The right shape, size, and material are very important before customizing windows if you want to give your house a beautiful look. Custom window screens must be chosen wisely, otherwise, your house may not look how you expected it to.
Here are 10 things you must consider before customizing window screens for your house.
1. Know Your Budget 
There is no such thing as a free budget. When it comes to renovation, make sure you have collected all the costs beforehand. A quote of the entire procedure will give you an idea of how much you have to spend. Knowing your budget helps you spend the appropriate amount on window customization.
Never go beyond the budget. A little difference is acceptable but spending twice as a budget is not a good choice. Utilizing the savings entirely on the renovation can lead to stress afterward. Make economic decisions for a beautiful house and a stress-free environment.
2. Search Around to Know Every Alternative 
Gathering information about window customization is important. You cannot afford to make the wrong decision for your house. Talk to your friends and family about it first. The more options you have, the better it is. You can choose the most appropriate window style, material, and color for your house. Also, your friends and family members can share their experiences and personal experiences are the best to make a better decision.
3. Choose the Type of Windows 
Window customization has a few steps that you must keep in mind. The first step is choosing the types of windows that you want to have in your house. You get different choices which include vinyl, aluminum, fiberglass, and wood. 
Aluminum is a traditional choice and has a lot of trouble for maintenance. The insulation is not good and you have to put in a lot of effort for better insulation. Vinyl may be a good choice but that too requires regular maintenance. The most appropriate choice can be fiberglass and wood. They offer color variety and less maintenance. 
Choose the Glass Type 
The type of glass you want to install is another big decision to make. You have four options to choose from. Single glazed and dual glazed, low e-glass, low maintenance coating, and argon gas-filled glass are the four options you get in glass selection. Among all these choices, argon gas-filled glasses protect from heat loss and have more benefits than others.
5. Choose the Grills for the Windows
Grills add value to your window screens. Several choices are available and you have to make the right decision. You can choose from colonial, prairie, ladder, and double ladder grills. They protect your house from different problems and enhance the look of your house as well. 
6. Choose the Color of the Windows 
The color of the house is easier to choose. But which color will complement the color of the walls? This is the trickier question that you must have the answer to. Window screens must have a nice color to make your house looks soothing and comfortable. You can choose grey, brown, white, lighter shades of green, and light pink or mauve shades so that your house looks gorgeous and you feel relaxed after coming home. 
7. Choose the Style of the Windows 
Have you ever noticed the windows in your locality? Their style is different. Some have cross-shaped wooden arrangements while others have a simple ladder-shaped structure. Some may not have any style at all. Just the traditional sliding windows are also in use these days. Here are the different styles of windows that you have to consider before customizing the window screens. 
a. Casement Windows 
The side of the window frame bears hinges that support the casement windows. These windows open like doors and their height is comparatively higher than the width. They give your house a modern and contemporary look. 
b. Double-Hung Windows 
These are the traditional windows that slide up and down. The old design includes weight and pulley mechanism but the modern style has a spring mechanism that makes the movement of the window easier. 
c. Sliding Windows 
This is a budget-friendly choice that requires less maintenance. Ventilation is not compromised in sliding windows because they are half-open. Their view is similar to the view from casement windows. 
d. Bay Windows 
Bay windows give your house a dramatic feel. They also make your room or house look spacious. Breakfast nooks, supper, or midnight meals become the most memorable experience or your dog can have a more convenient place to relax. 
8. Do Not Forget to Check the Warrantee
The warranty of the manufacturer is mandatory to ask for. No matter how effective your designer or manufacturer is, warranty gives you security. Tough weather conditions or any other problem is easy to handle if you have a warranty. 
9. Trust Your Instincts 
If you know the infrastructure of the house, your window choice must be complimenting the design as well. Ask the interior designer to inform you about every available choice but choose what your instinct says. You know how your house must look and trusting the instincts will bring the best look of your house.
10. Do Not Rush Into Any Decision 
Rushing into a decision will only make things problematic for you. Take time and gather information. The more time and information you have, the better decision you can make. Make a wise decision for customization because they represent your house. One wrong decision can affect the entire reputation.
The Final Word
Customizing the windows is not easy. You have to search around and know the best before choosing any alternative. You cannot just rely on the interior designer to fit any style or glass. You have to search for all the options and choose wisely.
Windows represent your house. If they are not in good shape, the reputation of your house is at stake. Like every other corner of the house, windows need your attention too. Make sure you consider them in the renovation process. Follow the 10 things that are stated above.