5 Ways Safety and Performance of Your Car Go Hand-in-Hand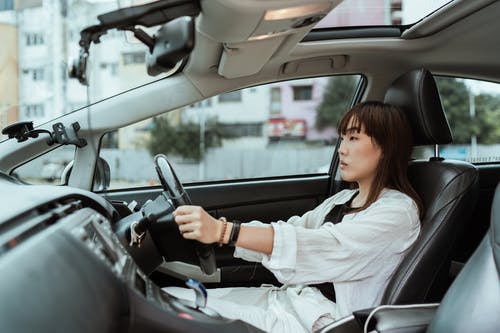 When it comes to improving your vehicle, a lot of people are performance-oriented. However, improving performance has numerous side-effects like boosting your fuel economy and increasing the level of safety that you feel while driving. Performance often comes hand-in-hand with control, which is why a car built for performance also provides you with optimal handling options. With that in mind, here are the top five ways safety and performance go hand in hand. These five improvements should help you get the best of both worlds.
Tires
The first thing that drastically affects the performance of your car is the tires that you use. Why is this so? Well, mostly because they determine the amount of control that you have over the vehicle. With the right tires, you will have an unprecedented precision of vehicle control and won't have a sliding vehicle due to road conditions. Other than keeping you safe, adequate tires affect your overall driving experience, as well. They also help you improve the fuel economy of the vehicle, which is a major boon to keep in mind.
Shock absorbers
It's clear to everyone that shock absorbers improve the driving experience and the performance of your vehicle. However, is there a way in which shock absorbers improve your driving safety, as well? Actually, shock absorbers will keep you steady while you're behind the wheel, thus ensuring that you have the ultimate driving conditions even across the roughest of terrains. A higher unsprung weight will seriously impact your handling ability, which puts you in danger. Keep in mind that, depending on the terrain that you drive over, you might have to replace your shock absorbers quite frequently.
Improving your exhaust system
The role of an exhaust system is to expel all the gasses that are created when fuel and air are burned in the combustion chamber. When there's no exhaust system, the passengers in the vehicle are directly exposed to their influence. Therefore, a well-functioning exhaust system actually keeps everyone in the car safe and sound. Other than this, it's quite important to keep in mind that this is one of the upgrades that improve the performance of the vehicle the most. For instance, installing an XForce exhaust can make a world of difference for both the sound and the general feel of the vehicle.
Increasing aerodynamics
The faster your vehicle goes the more downward force it will create. If your car is aerodynamic enough, it will increase your ability to handle the car. Naturally, we're not suggesting that you need to try speeding, however, for those who do have a habit of driving a bit faster, aerodynamics can definitely make the driving experience considerably safer. Now, there are several ways for you to increase the aerodynamics of your vehicle. First of all, you can add spoilers to the vehicle. You can also decrease the weight of the car by removing some unnecessary items from the trunk. Increasing aerodynamics also boosts the fuel economy of the vehicle.
Reversing camera
Having a reversing camera is a crucial safety upgrade. When it comes to how it improves the performance of your vehicle, the question is quite simple to answer – it gives you a broader field of view. This way, you can easily spot your surroundings and navigate your vehicle effortlessly. Regardless if you're trying to park or just driving through a tricky location, having the ability to look at the reversing camera can keep your vehicle safe, potentially even save lives. All in all, the safety and performance of your car definitely go hand in hand.
The safety and performance of your car are pivotal for any driver out there. Regardless of how personally brave you are, it's not just your life that's at stake here but that of other traffic participants, as well. You owe it to yourself, your other passengers and the rest of the traffic. So, start considering some of the above-listed performance improvements and try making some room for this improvement in your budget.