5 Tips For Creating a Kid-Friendly Backyard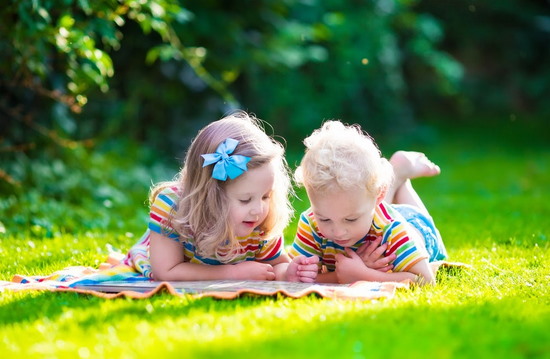 Now that the warmer summer months are just around the corner, it's the perfect time to start preparing your backyard. With you and your family spending more time outside, and enjoying the sunshine in your garden, you will want to make sure it's as kid-friendly as possible. Not only will you want to ensure that your
kids are safe and protected from the Sun
, but you will also want to create an environment that is fun, and that they can enjoy during the summer months ahead.
Creating a kid-friendly backyard doesn't need to cost you a fortune. In fact, with just a few carefully selected design touches and a piece of
outdoor play equipment
or two, you can quickly design the perfect kid-friendly backyard. Be sure to consider the space you have to work with and establish a budget from the beginning. Get creative with your design and create a backyard paradise that your kids will love this summer.
Let's take a look at five creative ideas to help you create the perfect kid-friendly backyard.
Balance Challenge
Using an old log, you can create a fun little balance challenge for your kids to enjoy. Cutting the log into different heights ranging from five to twenty-five centimetres, space the stumps out across a section of your garden. Your kids will love the challenge of moving from one stump to the next. Let your imagination run wild, create a story around the stumps and enjoy hours of endless fun.
Chalkboard Walls
Kids are going to draw on the walls anyway, so why not give them an area that they can be creative. Setting up a
simple chalkboard wall
on one of your existing fences is a great way to keep your kids entertained for hours. All you need is chalkboard paint, a sheet of timber and a space to put it. Be creative with your designs and make it fun for your kids.
Build A Treehouse
Nothing screams fun and adventure quite like a treehouse. While not every home will have a tree big enough
to build a treehouse
, there are plenty of other options. Build a camp, convert an old caravan, or redesign your shed. Use the space you have as best as possible to build a little hideaway for your kids to have the adventures they have been dreaming of.
Add A Sandpit
Even if you live near the beach, a sandpit is a fun addition to any backyard, especially for younger kids. You can
add a permanent sandpit
or, alternatively, you can use a portable one that you can cover over and put in storage when the weather gets cool again. Let your kids play with their favourite beach toys and enjoy all the fun of the sandy beach in the safety of your backyard.
Install A Swing Set
If you have enough space to install a swing set in your backyard, it's a great investment. Your kids will take to the swings right away and even if they are a little nervous at first, it won't be long until they don't want to leave them. Swing Sets are great when other kids come to visit, giving them a focal point in the yard so you can easily keep an eye on them from the house. What's more, swing sets are something for the entire family to enjoy. Just make sure the set you choose is adult-friendly!
Turn Your Backyard Into A Kid-Friendly Zone
Creating a fun, exciting and safe place for your kids to enjoy the sunshine this summer should be a top priority. With just a few simple changes to your outdoor space, you can be sure that your kids will have everything they need to play safely outside, allowing you to relax and enjoy the weather too.